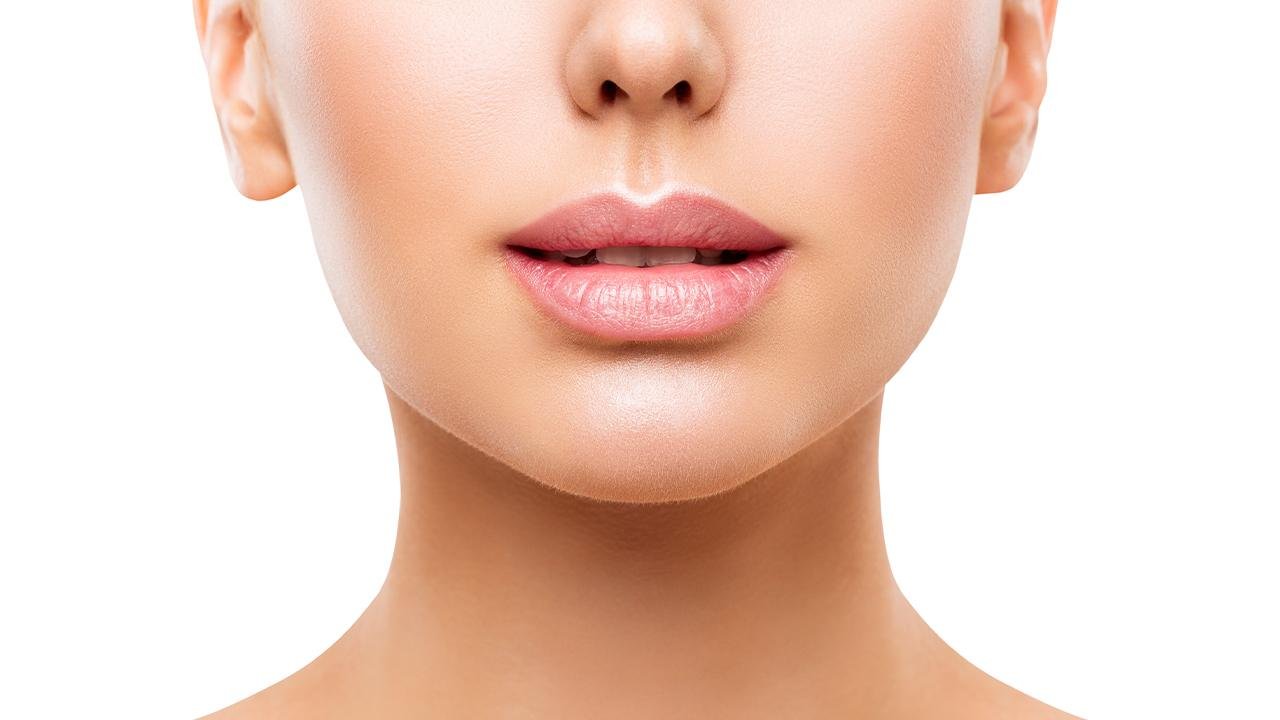 If you make it a point to stay on top of beauty trends, then you know that a defined cupid's bow—that little dip in your upper lip—is the cherry on top of a gorgeous lip look. While not everyone's lip shape features a prominent cupid's bow, luckily, you can accentuate yours with lip makeup—and it's not rocket science. All you need are a few tried-and-true makeup products, and you can work some serious lip-defining magic. Keep reading for a step-by-step tutorial on how to accentuate your cupid's bow for a pout that pops.
HOW TO ACCENTUATE YOUR CUPID'S BOW
Ready to make your cupid's bow the star of your makeup look? Let's dive right in.
STEP #1: CREATE A SMOOTH BASE
Before you reach for any makeup products, you should always make sure that your lips are nice and smooth. Kick things off by using a lip scrub to exfoliate your pout. One of our favorites? The L'Oréal Paris Pure-Sugar Nourish & Soften Cocoa Scrub, which doubles as a face and lip exfoliator.
STEP #2: PREP YOUR POUT
Follow up with a lip balm to moisturize your lips. After all, a dry pout can ruin any lip makeup look.
STEP #3: CREATE AN 'X' ON YOUR CUPID'S BOW
Next, you'll want to reach for your lip liner. This is really the key product for defining your cupid's bow. Identify where your cupid's bow is; even if it's not super defined, you should be able to locate the dip in the middle of your upper lip.
Pick up a lip liner from the L'Oréal Paris Colour Riche Matte Lip Liner line, taking the lip color you plan to apply later into consideration, and draw an 'X' on the center of your lip. The top points of your X should extend from the two highest points of your top lip.
STEP #4: LINE YOUR LIPS
Using the same lip liner, you'll want to outline your lips. Start by lining the corners of your mouth, then line along the bottom of your lower lip. Once complete, connect all the lines together for fully lined lips. Keep in mind, you can line your lips slightly outside your natural lip line if you have thinner lips and want to give them a bit of oomph. The key is not to go overboard and create an unnatural lip look.
Editor's note: As a bonus, this step also helps keep your lip color in place and can prevent feathering.
STEP #5: COLOR YOUR POUT
Bring on the lip color! We love the L'Oréal Paris Rouge Signature Matte Lip Stain, which comes in almost 40 different shades to give your pout a gorgeous dose of pigment. This lightweight liquid lipstick will leave your lips with a matte finish that goes the distance. Its precise applicator is also perfect for shaping and lining lips, so you don't lose the definition you just created with your liner.
On the other hand, if you want to keep your lip makeup routine ultra-simple, you can use one product for steps four and five. Use the L'Oréal Paris Infallible Matte Lip Crayon, Lasting Wear, Smudge Resistant to first line your lips and define your cupid's bow, then fill in to give your pout the perfect amount of color.
STEP #6: BLOT YOUR LIPS
You're almost at the finish line. Use a tissue and blot your lips to get rid of excess product. This helps further eliminate the risk of your lip color transferring or feathering.
STEP #7: ADD A TOUCH OF HIGHLIGHT
To really take your cupid's bow definition to the next level, it's time to add highlighter into the mix. Highlighting works wonders to add a bit of radiance and definition to your face, which goes hand in hand with accentuating your cupid's bow. Grab the L'Oréal Paris True Match Lumi Shimmerista Highlighting Powder and a fan makeup brush to lightly dust the product on your cupid's bow. Voila!
Now that you've learned the proper way to accentuate your cupid's bow, are you ready for your next lip makeup lesson? Head on over to our article on How to Make Your Lips Look Bigger for another tutorial that'll give your lips a boost.
{ "@context": "https://schema.org/", "@type": "WebPage", "speakable": { "@type": "SpeakableSpecification", "cssSelector": ["speakable-content"] }, "url": "https://es.lorealparisusa.com/revista-de-belleza/maquillaje/maquillaje-labios/cupids-bow-defining-makeup" }
Descubrir más trucos y consejos
Ver todos los artículos
Shop Featured Skin Care products
Discover More
{ "@context": "http://schema.org", "@type": "BreadcrumbList", "itemListElement": [ { "@type":"ListItem", "position": 1, "item": { "@id": "/", "name": "Home" } } , { "@type":"ListItem", "position": 2, "item": { "@id": "https://es.lorealparisusa.com/revista-de-belleza", "name": "Revista de belleza" } } , { "@type":"ListItem", "position": 3, "item": { "@id": "https://es.lorealparisusa.com/revista-de-belleza/maquillaje", "name": "Consejos de maquillaje para cada look" } } , { "@type":"ListItem", "position": 4, "item": { "@id": "https://es.lorealparisusa.com/revista-de-belleza/maquillaje/maquillaje-labios", "name": "Maquillaje de labios" } } , { "@type":"ListItem", "position": 5, "item": { "@id": "https://es.lorealparisusa.com/revista-de-belleza/maquillaje/maquillaje-labios/cupids-bow-defining-makeup", "name": "cupids-bow-defining-makeup" } } ] }