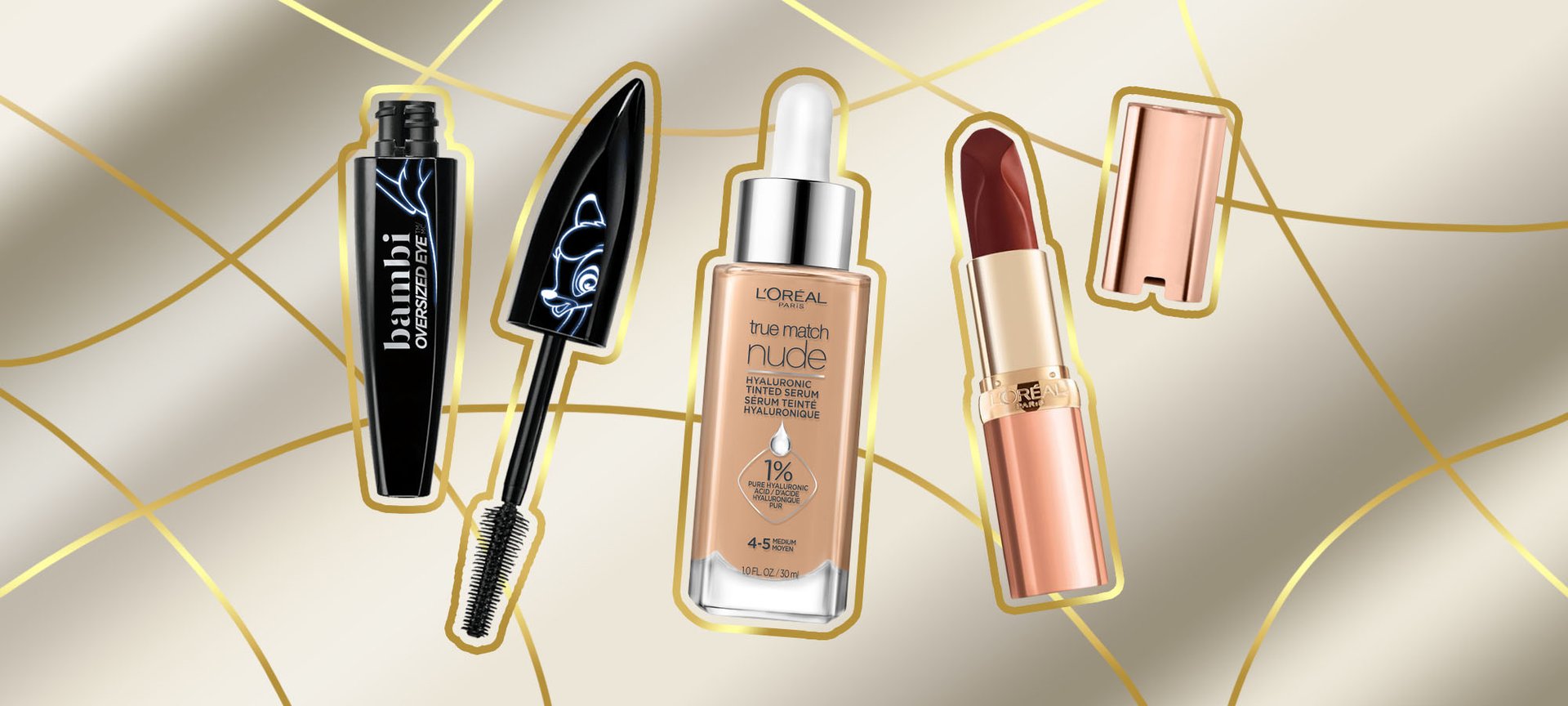 tendencias-belleza
10 Holiday Beauty Buys Under $20
'Tis the season for beauty that doesn't break the bank.
You've made your holiday shopping list and checked it twice—but are you still unsure of what to get your work bestie for your first office gift swap in more than a year? Or what about your favorite cousin who will be in town for the holidays? After another trying year, self-care remains the utmost of importance and folks are remembering to put their skin care and hair health at the forefront. But that doesn't mean holiday beauty gifting has to break the bank. Who says the best gifts can't also be the most affordable ones? Keep reading for our holiday gift guide for beauty buys under $20. These year-round beauty deals are exactly what you need to kick your holiday season and holiday shopping into full gear.
1. Give The Gift Of A Shorter Routine
Once Daylight Saving Time ends, it's easy to start to feel the squeeze of "losing" an hour of day. So products that simplify your routine and make getting ready quicker are key. The L'Oréal Paris True Match Hyaluronic Tinted Serum ($19.99) is a makeup-skin care hybrid that offers lightweight, natural coverage like a tinted moisturizer, but with a dose of hyaluronic acid for added hydration. You layer it on after your hyaluronic acid serum, add the makeup you want to wear, and you're done.
2. Give The Gift Of Decadence
Sure, it's the thought that counts, but that doesn't mean the gift shouldn't be fabulous! The L'Oréal Paris Les Nus by Colour Riche Intense Nude Lipstick ($8.95) is the perfect gift for the person who loves to feel fancy even when they're just applying their makeup. The creamy formula goes on smoothly and the silhouette bullet shape allows for easy application. The luxe packaging matches the luxe color, making it a statement piece all around. Gift all 12 shades for ultimate holiday beauty indulgence.
3. Give The Gift Of Self-Care
Creating a self-care moment at home doesn't have to be complicated. It's all about carving out the time to just relax and be present. Help your giftee transform their bathroom into a den of zen with the right accessories and the L'Oréal Paris EverPure Sulfate-Free Scalp Care + Detox Scrub ($12.99). The menthol scent adds to the spa-like feel while it mingles with apricot seeds to remove unwanted buildup, excess oil, flakes and dandruff from the scalp. Self-care that's also scalp care? It's a gift that keeps giving well beyond the holiday season.
4. Give The Gift Of Drama
Most of us are no strangers to drama around the holidays — from intense political conversations around the Thanksgiving table to a Secret Santa amongst friends gone wrong — it's exactly what we try to avoid. But when it comes to the perfect holiday makeup, drama is the name of the game. And there's always someone on your list who leans all the way into it. Indulge them with the L'Oréal Paris Air Volume Mega Mascara Waterproof, Lightweight ($13.99). The weightless air-whipped formula gives you puffed up, high-volume lashes for an eye makeup look filled with drama (with no need for apologies later).
Editor's Tip: The L'Oréal Paris Bambi Eye Oversized Eye Washable Mascara Instant Volume ($10.99) also offers volume, lift and curl with just a few swipes. You probably never thought you'd be so happy about several opportunities to create drama!
5. Give The Gift Of A Year-Round Glow
For that person in your life that always wants to look like they've been on a tropical vacation (even though you know they've just been recycling old vacation photos into their social media feed), give the gift of a sunless tan with the L'Oréal Paris Sublime Self-Tanning Facial Drops, Fragrance Free ($16.99). All they have to do is add these lightweight drops to their favorite night moisturizer so they wake up with a customized glow. They can also build up the tan if they want a deeper bronze complexion. For the skin care junkie, they're formulated with hyaluronic acid for an added moisturizing feel.
6. Give The Gift Of Perfect Holiday Hair
Metallic hair is still on trend and it especially reigns supreme during the holidays because it has the festive feel of tinsel. This year, your friends and family can easily get the look when you give them the L'Oréal Paris Colorista Hair Makeup Temporary 1-Day Hair Color Spray in Gold, Silver or Rosegold ($9.99). The temporary hair color washes out with just one shampoo so they can experiment with all the colors for different holiday events. These shades are sure to stand out at any holiday party, whether IRL or virtual.
7. Give The Gift Of Radiant Skin
Glowing, radiant skin is priceless — which makes it a gift that no one will refuse or attempt to return. With the L'Oréal Paris Revitalift Derm Intensives 5% Glycolic Acid Peeling Toner ($19.99), it's like you can actually wrap it up and put it under the tree. This toner is formulated with pure glycolic acid, an alpha hydroxy acid (AHA) that exfoliates the skin by dissolving dead cells that can clog pores on the skin's surface. The toner smooths the skin's texture to reveal softer, brighter skin and prepares the skin for the serum that follows it so that potent ingredients can work their magic. You'll be tempted to drop one into your own stocking year-round.
8. Give The Gift Of Healthy Hair
Every season has its own way of taking a toll on our tresses, but during the holidays we tend to find ourselves indulging in a lot more heat styling and manipulating with products. Getting back to healthy hair starts with the right shampoo and conditioner, like the L'Oréal Paris Dream Lengths Restoring Shampoo and Repairing Conditioner Set for Long, Damaged Hair ($15.98). Castor oil and vitamins help to seal split ends and visibly repair hair damage without weighing it down. Damaged hair is so last year, so help them start the next one right no matter their hair length!
9. Give The Gift Of A Coin Saved — And A Salon Trip, Too
Gone are the days of running to the salon every few weeks after a fresh new hair color, thanks to hair gloss like the L'Oréal Paris Le Color Gloss One Step In-Shower Toning Gloss ($14.99). Not only does it save your giftee money on what can be a pricey salon service, but it saves them a trip to the salon when it's cold (or snowy) outside. In just 15 minutes, they can boost and enhance their hair color tone and moisturize their strands right in the shower. Each tube includes up to three applications, so it's a true bang-for-your-buck gift you can be proud of.
10. Give The Gift Of Glam
No holiday season is complete without an eyeshadow look that's equal parts glam and festive. The L'Oréal Paris Colour Riche Pocket Palette Eye Shadow ($9.99) is the perfect gift for the person who loves to get creative and expressive with their makeup. It's also a great makeup bag addition for the loved ones that are usually more subtle with their makeup, but want to create a statement look for the jubilant season. Each palette comes with four shades within one color family, so they can use one shadow for the entire look or layer hues for a complex style. At this price point you can buy all eight and let them mix and match colors as they please.
Next: 10 Holiday Treat And Beauty Treatment Pairings
Written by: Shalwah Evans, Photo Design: Sarah Duvivier
{ "@context": "https://schema.org/", "@type": "WebPage", "speakable": { "@type": "SpeakableSpecification", "cssSelector": ["speakable-content"] }, "url": "https://es.lorealparisusa.com/revista-de-belleza/consejos-de-belleza/tendencias-belleza/holiday-beauty-buys-under-20" }
Descubrir más trucos y consejos
Ver todos los artículos
Shop Featured Skin Care products
Discover More
{ "@context": "http://schema.org", "@type": "BreadcrumbList", "itemListElement": [ { "@type":"ListItem", "position": 1, "item": { "@id": "/", "name": "Home" } } , { "@type":"ListItem", "position": 2, "item": { "@id": "https://es.lorealparisusa.com/revista-de-belleza", "name": "Revista de belleza" } } , { "@type":"ListItem", "position": 3, "item": { "@id": "https://es.lorealparisusa.com/revista-de-belleza/consejos-de-belleza", "name": "Ideas profesionales para tu look único" } } , { "@type":"ListItem", "position": 4, "item": { "@id": "https://es.lorealparisusa.com/revista-de-belleza/consejos-de-belleza/tendencias-belleza", "name": "Tendencias de belleza" } } , { "@type":"ListItem", "position": 5, "item": { "@id": "https://es.lorealparisusa.com/revista-de-belleza/consejos-de-belleza/tendencias-belleza/holiday-beauty-buys-under-20", "name": "holiday-beauty-buys-under-20" } } ] }