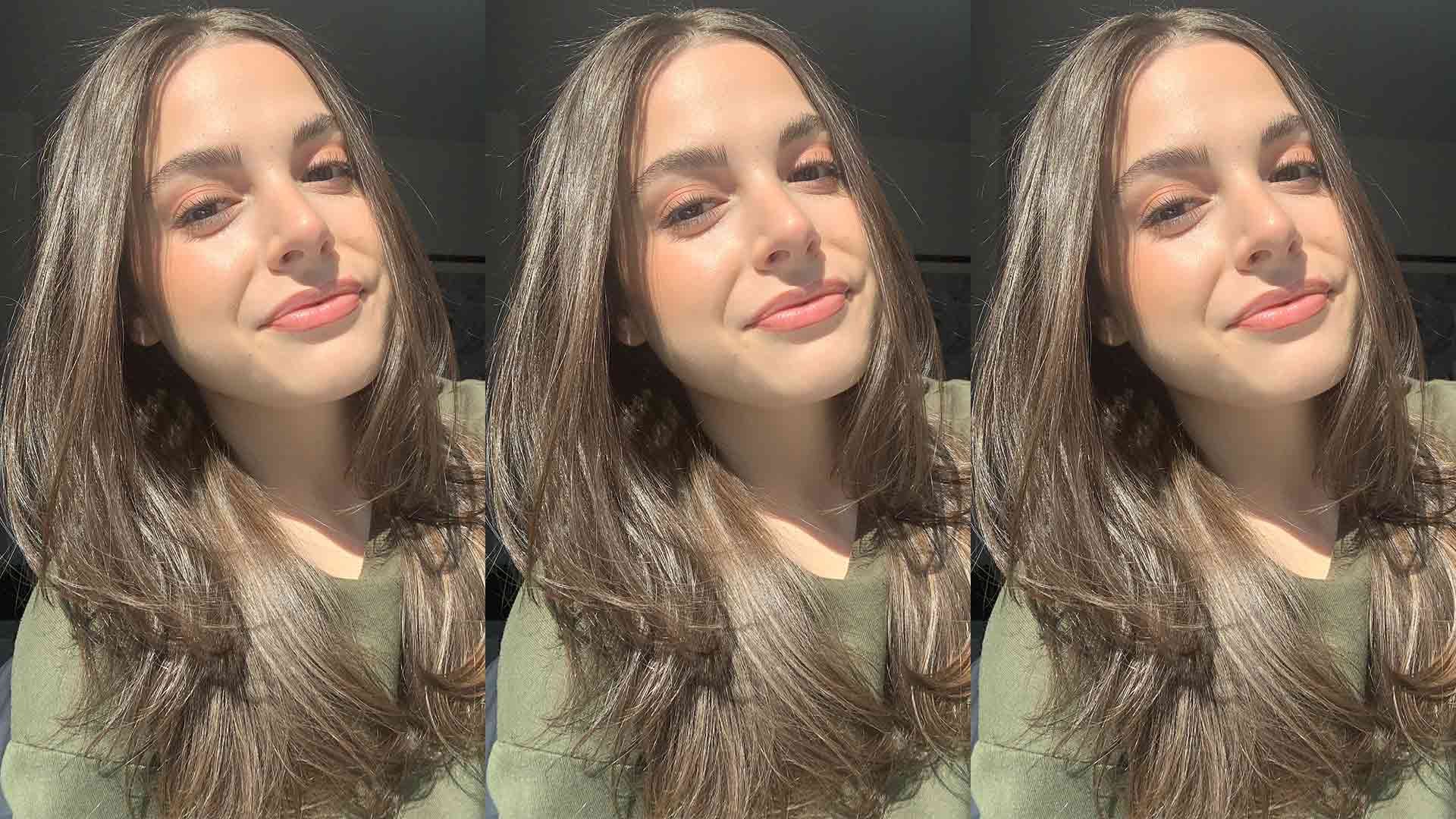 cabello dañado
I Put The L'Oréal Paris Bond Strengthening System To The Test On My Damaged Strands
I recently chronicled my journey of my attempt to oil train my hair. I decided to experiment with oil training because I became so tired of having overly greasy hair that I had to wash and heat style daily. As you can imagine, daily heat styling did a number on my hair in terms of damage. I figured if I was able to train my hair to be less greasy, these issues would go away. Spoiler alert: they didn't. Split ends and breakage remained a constant hair concern for me, and I was consistently trying to find hair products to strengthen my hair and keep it looking healthy. So I tried the new L'Oréal Paris EverPure Sulfate Free Bond Strengthening Color Care Shampoo & Conditioner with no expectations. Read on to find out what two weeks of use did to my hair.
I had heard of bond strengthening products before, but I wasn't exactly sure what bond strengthening meant. I've since discovered how bonding technology in hair care works, thanks to Jonathan Colombini, L'Oréal Paris celebrity hairstylist & colorist.
"Our Strong Core science technology works in two very important ways,'' he explained. "First, the system penetrates hair fibers to shield and reinforce weak bonds. Secondly, it strengthens by eliminating harmful mineral ions that disrupt the reconnection of weak bonds to deeply penetrate the hair fiber to get to the core and condition, while also protecting the weak hair bonds from future damage."
Essentially, this duo is able to make the strands stronger from the inside out while also shielding hair from potential blow drying and flat ironing damage I was going to do after using it. These claims were put to the test when people with various hair types tested out the products for a recent study. Ninety six percent of people who used the duo said that their hair felt healthy and moisturized while also looking smooth and conditioned. What really stood out to me as someone with incredibly oily hair, is that 98 percent did not feel that their hair looked greasy after using the products. After hearing all of this, I knew I needed to test it out in the hopes of strengthening my strands and mending my breakage.
I started by applying a quarter size amount of the Bond Strengthening shampoo to my hair and massaging my scalp to really work the product in and get a good cleanse. Because my hair is so oily, I always rinse out the first round of shampoo, and shampoo one more time to ensure any scalp buildup is completely removed. I noticed immediately how soft the shampoo is and what a nice lather I got, despite the sulfate-free formulation. Sulfates are typically what make shampoos lather, so while sulfate-free formulations still do a great job at cleaning the hair, they don't always lather the same way as formulas with sulfates. This is the exception.
Now, when it comes to conditioner I'm very picky. I prefer a really creamy and slightly dense formulation to soak my damaged ends in—this conditioner is exactly that. It's incredibly creamy and not too heavy. It coated my strands nicely and was super easy to work through my length and ends. I left the conditioner in my hair for around five minutes while I completed the rest of my shower routine.
When I rinsed out the conditioner and hopped out of the shower, I began to brush my hair and that's where I noticed the magic of these products. My hair brush glided through my strands so easily—there was no tugging. Hair breakage often happens when brushing knotty hair, so I was relieved to know that I wasn't making my damaged strands worse by struggling to comb out tangles like I do with other conditioners. My hair was extremely soft, smooth and knot-free. I let my hair air dry that night so I could heat style it the following morning.
The last step in testing out the new Bond Strengthening system was seeing how my hair looked and felt when I created my signature beachy waves. I often cringe when heat styling my hair as I know I'm creating further damage, but my naturally frizzy hair requires heat styling most days. Since using this system, I've been comforted by the fact that it protects against further damage, so perhaps my constant heat styling won't create quite the same amount of wreckage as it did prior. I ran my curling wand through my hair and finished off my styling routine by applying my well-loved L'Oréal Paris Elvive Extraordinary Oil Treatment to my ends. My hair looked and felt silky, soft and polished, and my split ends looked tamed.
It's only been two weeks since I started using the Bond Strengthening products, and so far, I'm seeing a difference! My hair has felt smooth, hydrated and has remained easier to brush through. My ends haven't felt quite as dry as they typically do, and I haven't noticed any additional oiliness on my scalp. If this is what I've noticed in just two weeks, I'm looking forward to seeing how my locks look and feel in the next month or two as I continue to use this incredible system.
Photo Credit: Alyssa Kaplan
{ "@context": "https://schema.org/", "@type": "WebPage", "speakable": { "@type": "SpeakableSpecification", "cssSelector": ["speakable-content"] }, "url": "https://es.lorealparisusa.com/revista-de-belleza/cuidado-capilar/cabello-danado/editor-reviews-bond-strengthening-system" }
Descubrir más trucos y consejos
Ver todos los artículos
Shop Featured products
Discover More
{ "@context": "http://schema.org", "@type": "BreadcrumbList", "itemListElement": [ { "@type":"ListItem", "position": 1, "item": { "@id": "/", "name": "Home" } } , { "@type":"ListItem", "position": 2, "item": { "@id": "https://es.lorealparisusa.com/revista-de-belleza", "name": "Revista de belleza" } } , { "@type":"ListItem", "position": 3, "item": { "@id": "https://es.lorealparisusa.com/revista-de-belleza/cuidado-capilar", "name": "Todo sobre el cabello sano" } } , { "@type":"ListItem", "position": 4, "item": { "@id": "https://es.lorealparisusa.com/revista-de-belleza/cuidado-capilar/cabello-danado", "name": "Cuidado del cabello dañado" } } , { "@type":"ListItem", "position": 5, "item": { "@id": "https://es.lorealparisusa.com/revista-de-belleza/cuidado-capilar/cabello-danado/editor-reviews-bond-strengthening-system", "name": "editor-reviews-bond-strengthening-system" } } ] }