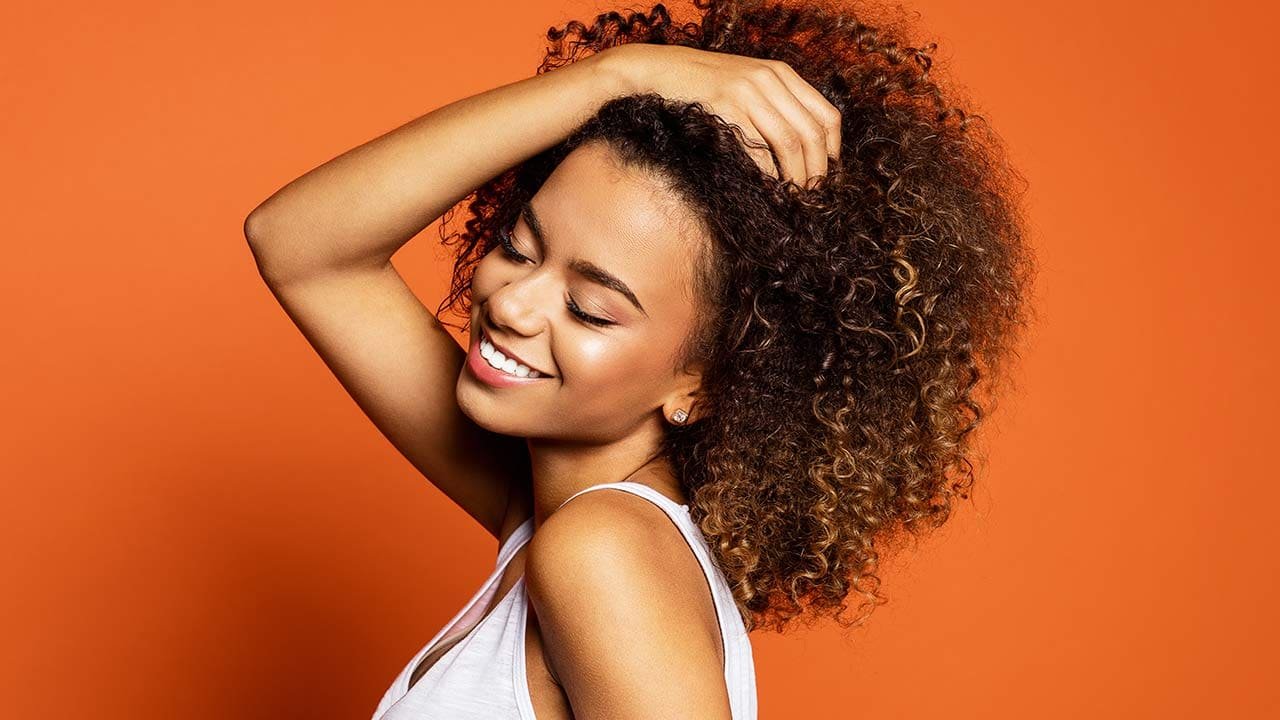 There's no question about it: when you have a dry scalp, it can be extremely uncomfortable, painful, and possibly even noticeable to others. Having a dry scalp isn't necessarily the same thing as having dandruff, although the former can certainly lead to the latter. However, contrary to what you might think, the best way to help treat both conditions is by shampooing more often, not less, according to the American Academy of Dermatology.
Did you find that surprising? Read on to learn more about managing scalp dryness—while we don't know all the answers in regards to dry scalp remedies and treatments, we're sharing four options for improving a dry or extremely dry scalp. From switching up your products and using our best treatments and shampoo for a dry scalp, here's how you can alter your hair care routine to benefit a dry scalp.
DRY SCALP 101
According to research published by the National Center for Biotechnology Information, your scalp health can impact the overall appearance and condition of your hair. In simple terms, a scalp that is well taken care of can result in better-looking hair. Not only that, but living with scalp dryness can be uncomfortable. Perhaps even worse, it can lead to the development of dandruff, which can manifest as white flakes falling from your head—and we know you don't want that.
WHAT CAUSES A DRY SCALP?
You now know that when it comes to dandruff vs. a dry scalp, the dryness comes first in the chain of events—but what causes a dry scalp in the first place? Common dry scalp causes include negative hair care product reactions and overzealous hair cleansing.
OUR BEST DRY SCALP TIPS
As you can probably tell from what we shared above, it's best to nip scalp dryness in the bud the moment you feel it coming on. That way, it's less likely to progress and lead to dandruff or even hair shedding, which the Cleveland Clinic names as another potential result of a dry scalp. Not sure how to handle scalp dryness? Keep reading for our best dry scalp tips.
DRY SCALP TIP #1: USE A SCALP SCRUB
Just as using a face scrub can help exfoliate dry, dead skin cells from the skin's surface, using a scalp scrub (like the L'Oréal Paris EverFresh Micro-Exfoliating Scrub) can help remove impurities, flakes, and buildup from a dry scalp. It's important to keep your scalp healthy for many reasons, not least of which is so that it can produce healthy-looking, gorgeous hair! When there is too much buildup of hair products, oil, dead skin, and other impurities, however, the scalp can't do its job properly.
To use, reach for the scrub before you shampoo. Wet hair under the shower faucet, then apply a liberal amount of this dry scalp treatment onto your—you guessed it—scalp. Gently massage it over your scalp and throughout your hair, then rinse thoroughly and follow up with our best shampoo and conditioner for dry scalps—which we'll get to next.
Editor's note: Interested in learning more about the benefits of a scalp scrub before you commit to purchasing one? Read our article, Why You Should Add a Scalp Scrub to Your Hair Care Routine, for all the details.
DRY SCALP TIP #2: USE A SCALP DETOX HAIR CARE SYSTEM
If your dry scalp is accompanied by dandruff, which could likely be the case, you'll need to use a shampoo and conditioner system that is formulated specifically to help with dry skin flakes without stripping hair, such as the L'Oréal Paris EverPure Sulfate Free Scalp Care + Detox Shampoo and the L'Oréal Paris Sulfate Free Scalp Care + Detox Conditioner.
DRY SCALP TIP #3: TRY TO MANAGE YOUR STRESS LEVELS
We know, this is much easier said than done. But per the Mayo Clinic, learning to better manage stress levels can help keep dandruff—which, as we mentioned, can be linked to an extremely dry scalp—at bay. Who knew? In addition to the usual eating healthier, getting plenty of sleep, and trying to get exercise a few times a week, may we suggest busting your stress with a bit of beauty-focused self-care? Take our word for it; your future self will thank you for putting in a bit of extra me time!
Next time you need to show yourself a little TLC, reach for the L'Oréal Paris Pure-Clay Detox & Brighten Face Mask or the L'Oréal Paris Pure-Clay Clear & Comfort Face Mask. While it's true that a face mask won't directly help to relieve your scalp discomfort, it could help to relieve your stress, which may boost your scalp health—and your overall health—in the long term.
DRY SCALP TIP #4: USE A LEAVE-IN HAIR TREATMENT
After you've exfoliated and cleansed your scalp and hair, finish off your hair care routine with a multipurpose leave-in product, like the L'Oréal Paris Total Repair 5 Protein Recharge Treatment. This hair treatment is formulated with almond and protein elixirs and helps prevent hair damage and acts as a heat protectant for soft and resilient strands. Simply apply onto towel-dried hair in sections, working the product onto your hair and scalp. Don't rinse it off, just style as usual!
{ "@context": "https://schema.org/", "@type": "WebPage", "speakable": { "@type": "SpeakableSpecification", "cssSelector": ["speakable-content"] }, "url": "https://es.lorealparisusa.com/revista-de-belleza/cuidado-capilar/cabello-seco/extremely-dry-scalp-remedies" }
Descubrir más trucos y consejos
Ver todos los artículos
Shop Featured Hair Care products
Discover More
{ "@context": "http://schema.org", "@type": "BreadcrumbList", "itemListElement": [ { "@type":"ListItem", "position": 1, "item": { "@id": "/", "name": "Home" } } , { "@type":"ListItem", "position": 2, "item": { "@id": "https://es.lorealparisusa.com/revista-de-belleza", "name": "Revista de belleza" } } , { "@type":"ListItem", "position": 3, "item": { "@id": "https://es.lorealparisusa.com/revista-de-belleza/cuidado-capilar", "name": "Todo sobre el cabello sano" } } , { "@type":"ListItem", "position": 4, "item": { "@id": "https://es.lorealparisusa.com/revista-de-belleza/cuidado-capilar/cabello-seco", "name": "Cuidado del cabello seco" } } , { "@type":"ListItem", "position": 5, "item": { "@id": "https://es.lorealparisusa.com/revista-de-belleza/cuidado-capilar/cabello-seco/extremely-dry-scalp-remedies", "name": "extremely-dry-scalp-remedies" } } ] }