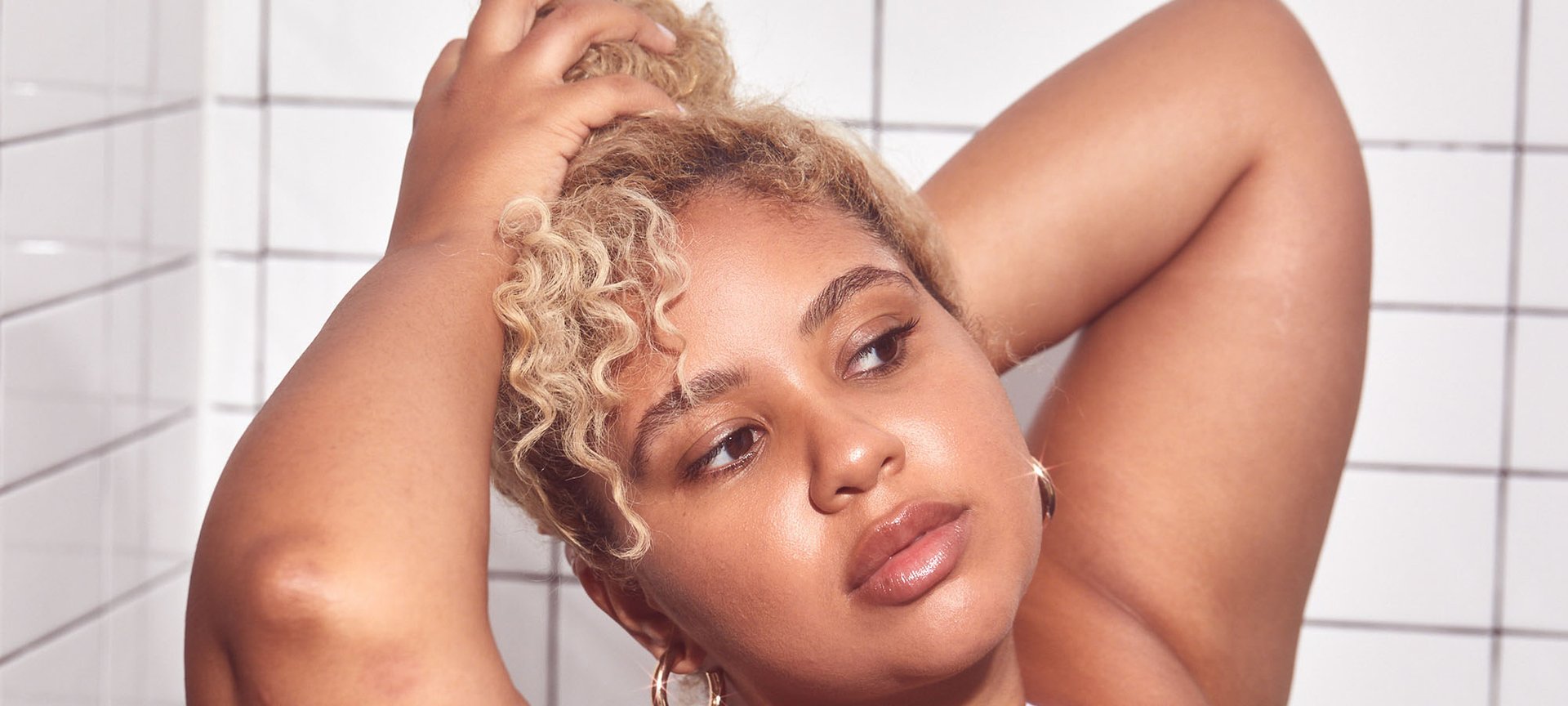 Just like skin care routines, hair care routines are highlighly customizable. What works for you might completely differ from what works for your friends. But there are extremely common hair care mistakes that many people make regardless of their hair type or specific routine. These mistakes can lead to damaged strands that lack hydration, shine and more. In the name of healthy hair, we're sharing common hair care mistakes to stop making today, as well as tips for keeping your hair in prime condition.

1. You're Washing Your Hair Too Often 一 Or Not Often Enough
You've probably heard time and time again that washing your hair daily is a hair care sin. And if you have hair that rarely gets greasy, this is probably true. If your strands feel clean for days at a time without washing, there is likely no need to wash daily. However, if you have an extremely oily hair type 一 we're talking visible oil after less than 24 hours 一 you just might need to wash your hair daily, and that's okay. Riding your scalp of excess oil and buildup makes for a healthier and more comfortable scalp.

2. You're Not Using The Right Shampoo
Not all shampoos are created equal. Be sure to take your hair's needs into consideration when selecting your cleansing options. If you have color-treated hair, pick a color-safe shampoo, like the L'Oréal Paris Elvive Color Vibrancy Protecting Shampoo. If you're looking for a deep clean, reach for a clarifying shampoo like the L'Oréal Paris EverPure Sulfate-Free Scalp Care + Detox Shampoo. If your strands are bleached or riddled with heat damage, reach for the L'Oréal Paris EverPure Sulfate-Free Bond Strengthening Color Care Shampoo which works to reinforce weak hair bonds to strengthen the hair from the inside out.

3. You're Neglecting Your Scalp
When it comes to hair care, many people put all of the focus on the hair itself, but they neglect to recognize that a healthy scalp is where it starts. Just like exfoliating your skin gets rid of dead skin cells and buildup from oil and dirt, the same goes for the skin on your head. Give your scalp a deep clean with the L'Oréal Paris Sulfate-Free Scalp Care + Detox Scrub. It's formulated with apricot seeds to provide gentle exfoliation and menthol for a refreshing experience.

4. You're Too Rough On Your Hair When It's Wet
According to celebrity hairstylist and L'Oréal Paris expert, Jonathan Colombini, "hair is most vulnerable when it's wet 一 especially color treated hair."
"Avoid hair ties when [the hair is] wet as well as going to bed with wet hair," he explains. "Too much strain on wet hair can be a cause of breakage." It's also important to brush wet hair carefully as too much tugging can cause damage.

5. Regularly Wearing Tight Hairstyles
Remember that certain hairstyles can affect the health of your hair. Wearing tight hairstyles like slicked back ponytails day after day can cause breakage, especially at the hairline. If you're going to opt for a pulled back style, give your hair breaks by alternating with looser styles.

6. Not Using Heat Protectant
If you're using hot tools on your hair without applying a heat protectant first, you're asking for troubled strands. Think of it like a shield for your hair 一 it provides a protective layer between your hair and the extreme heat that can even come from a blow-dryer. Excessive heat can cause breakage and split ends, so neglecting to apply a heat protectant like the L'Oréal Paris Elvive Dream Lengths Heat Slayer Pre-Iron Spray Leave-In is a big no-no.

7. You Don't Deep Condition Your Hair
If you're experiencing dryness or damaged hair, incorporating a deep conditioner into your routine can help. Deep conditioners provide more concentrated ingredients than regular conditioners, so they're great to use when your hair is in need of extra nourishment and conditioning. We love the L'Oréal Paris Elvive L'Oreal Paris Elvive Total Repair 5 Damage Erasing Balm Rinse-Out Mask because it contains almond oil and a repair concentrate with protein to nourish and strengthen your hair.

8. You're Putting Conditioner On Your Roots
Unlike shampoo, conditioner should be concentrated on the lengths of your hair rather than at the roots. If you have an extremely dry scalp, you could be the exception. However a scalp scrub to rid your scalp of dry flakes and a scalp serum can be more effective than applying conditioner at your roots. But for most people, applying conditioner at the roots can contribute to excess oil and buildup and can weigh your hair down.

9. You Wash Your Hair In Hot Water
Just like excess heat from hot tools can damage your hair, dry it out and cause your hair color to fade, so can steaming hot water. Turn down the dial and wash your hair in lukewarm water instead. It may not feel as relaxing but it's better for your hair and scalp in the long run.
Next: Are Bond Strengthening Products Right For Your Hair?

Written by: Alyssa Kaplan, Photography: Chaunte Vaughn, Senior Art Direction: Melissa San Vicente-Landestoy, Senior Visual Designer: Hannah Packer, Associate Creative Producer: Becca Solovay, Makeup Artist: Jonet Williamson, Hair Stylist: Akihisa Yamaguchi, Wardrobe Assistant: Victoria Ochoa, Digital Tech: Kyle Thompson, Model: AnnChristine Velazquez
{ "@context": "https://schema.org/", "@type": "WebPage", "speakable": { "@type": "SpeakableSpecification", "cssSelector": ["speakable-content"] }, "url": "https://es.lorealparisusa.com/revista-de-belleza/cuidado-capilar/todos-los-tipos-de-cabello/hair-care-mistakes" }
Descubrir más trucos y consejos
Ver todos los artículos
Mejora tu rutina
Muestra más amor a tu nuevo look:
makeup
{ "@context": "http://schema.org", "@type": "BreadcrumbList", "itemListElement": [ { "@type":"ListItem", "position": 1, "item": { "@id": "/", "name": "Home" } } , { "@type":"ListItem", "position": 2, "item": { "@id": "https://es.lorealparisusa.com/revista-de-belleza", "name": "Revista de belleza" } } , { "@type":"ListItem", "position": 3, "item": { "@id": "https://es.lorealparisusa.com/revista-de-belleza/cuidado-capilar", "name": "Todo sobre el cabello sano" } } , { "@type":"ListItem", "position": 4, "item": { "@id": "https://es.lorealparisusa.com/revista-de-belleza/cuidado-capilar/todos-los-tipos-de-cabello", "name": "Todos los tipos de cabello" } } , { "@type":"ListItem", "position": 5, "item": { "@id": "https://es.lorealparisusa.com/revista-de-belleza/cuidado-capilar/todos-los-tipos-de-cabello/hair-care-mistakes", "name": "hair-care-mistakes" } } ] }