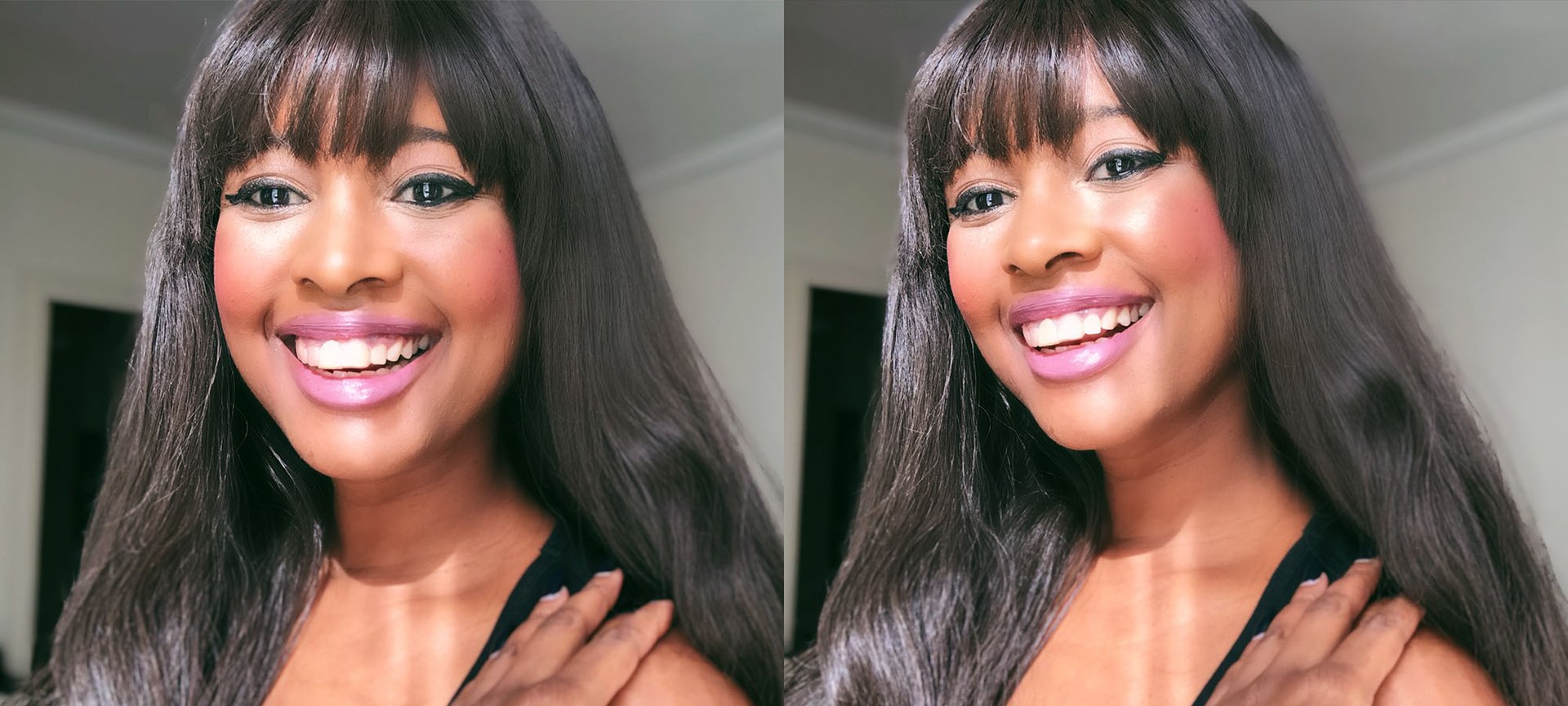 These days the constant wave of beauty trends can make it difficult to navigate the endless sea of skin care tips and makeup methods. Recently, one topic that has floated to the top of our timelines is dolphin skin. This viral visage terminology refers to a glistening, super-smooth, fresh-out-of-the-water beauty look reminiscent of the cute aquatic mammals for which it is named. With a focus on minimal makeup and a clear, hydrated, healthy-looking complexion it's easy to see why dolphin skin has made such a big splash in the beauty world. Think your skin and this beauty trend would get along swimmingly? Then keep reading as we take a deep dive into everything you need to know about the dolphin skin trend.

What Is Dolphin Skin?
Dolphin skin is all about combining your skin care and makeup routine to achieve a soft, lustrous, dewy complexion that looks as if you just emerged from the sea. Originally coined by celebrity makeup artist Mary Phillips, dolphin skin is similar to Korean beauty trends (think glass skin) with its emphasis on a super hydrated complexion, but with the addition of highlighting makeup to create a sun-kissed, iridescent face.


How To Get Dolphin Skin
The catch to perfecting this flawless complexion is cleansing and layering lightweight, hydrating skin care products with the right illuminating makeup to help create the appearance of gleaming skin. Here's how to try the dolphin skin trend for yourself, in just eight easy steps.


Step 1: Start With A Brightening Cleanser
Since clear, smooth skin is the ultimate goal for any look, a facial cleanser is always the first step. Look for a cleanser that is gentle, effective, and can help brighten the appearance of your complexion, like the L'Oréal Paris Revitalift 3.5% Glycolic Acid Cleanser. Its formula contains fine micro-beads and glycolic acid which work to gently clear off dead skin and help it appear more radiant and glowy.

Editor's tip: If you really want to take your cleansing routine up a notch, opt for the Korean skin care method of double cleansing. This method begins with a cleanser that removes your makeup and starts to cleanse the skin, then follows up with a second facial cleanser meant to rid the skin of remaining dirt and impurities.

Step 2: Gently Exfoliate Your Face
A key component to a smooth, dolphin-like complexion is proper exfoliation. This crucial step helps to keep your skin clear and healthy by polishing away dead skin cells that can contribute to dullness, dryness, breakouts, and uneven skin texture. There are many ways to incorporate exfoliating into your skin care routine, just be sure to choose an option that's suitable for your specific skin type and concerns.

For a nourishing facial scrub, reach for the L'Oréal Paris Pure Sugar Purify & Unclog Kiwi Scrub. This sugar scrub is formulated with kiwi seeds to polish away dead skin cells and unclog your pores for a balanced finish.


If you prefer chemical exfoliation, pick up the L'Oréal Paris Revitalift Derm Intensives 10% Pure Glycolic Acid Serum. This serum is formulated with glycolic acid, an alpha hydroxy acid (AHA), that works to resurface and even skin tone and visibly reduce the appearance of wrinkles.


For a facial toner with multiple benefits, try the L'Oréal Paris Revitalift Derm Intensives 5% Pure Glycolic Acid Peeling Toner. This powerhouse formula contains glycolic acid to tighten pores, exfoliates, clarifies and brighten the skin.

Step 3: Use A Hydrating Facial Serum
A hydrating facial serum is a secret weapon to reaching your skin aspirations. These concentrated, nutrient-rich serums provide your skin with a boost of moisture and can also address other skin concerns.

To help lock in moisture, choose a serum formulated with hyaluronic acid, a potent water-attracting molecule that's naturally found in the skin and helps to retain hydration. The L'Oréal Paris Revitalift Derm Intensives 1.5% Pure Hyaluronic Acid Serum works to restore your skin's hydration levels and reduce the appearance of wrinkles, resulting in a visibly-plumped, youthful-looking complexion.


Step 4: Layer On A Lightweight Moisturizer
In addition to nourishing skin, a moisturizer will help to seal your serum, effectively locking in that layer of moisture and giving your skin a radiant, hydrated glow. Since there are many products to layer on, opt for a lightweight formula like the L'Oréal Paris RevitaLift Bright Reveal Brightening Day Moisturizer SPF 30 which is water-based and formulated with hyaluronic acid, Pro-Retinol, vitamin C and SPF 30.

Step 5: Apply A Glow-Boosting Primer
After your skin care routine has served its purpose by creating a soft, slippery base, it's time for your makeup routine to shine.

For a shimmering primer, reach for a lotion that illuminates, like the L'Oréal Paris True Match Lumi Glotion Natural Glow Enhancer. This highlighting lotion instantly hydrates and luminizes for an all-over fresh glow.

Step 6: Use A Luminous Foundation
Dolphin skin is a perfect chance to ditch the foundation and embrace the skinimalism trend. However, if you prefer a more polished freshwater face then it's best to opt for an illuminating foundation over one with a matte finish. The L'Oréal Paris Infallible Pro-Glow Foundation is a lightweight, creamy foundation with a dewy finish and impressive lasting power. It provides medium coverage without appearing cakey or taking away from your slippery skin's radiance.

Step 7: Highlight Away
To achieve dolphin skin's glistening, wet to the touch signature sheen, you'll need to dust on some artificial sunshine. Add ultra-illuminating highlighter, like the L'Oréal Paris True Match Lumi Glow Amour Glow Boosting Drops or the L'Oréal Paris True Match Lumi Glow Nude Highlighter Palette onto the top of your cheekbones, bridge of your nose, the center of your forehead, and cupid's bow for an instant sun-kissed look. To add a wash of color, sweep on a shimmering bronzer to the hollows of your cheeks, temples, sides of your nose, and jawline for a sun-soaked finish to match your glistening skin. We love the L'Oréal Paris True Match Lumi Bronze It Bronzer because it gives your skin that lit-from-within glow.

Step 8: Seal The Deal
Give your dolphin skin a final finish with a spritz of the L'Oréal Paris True Match Lumi Shake & Glow Dew Mist. This mist will not only give your complexion a natural, dewy glow but it will also set your makeup for extended wear.

Next: 13 Tips To Help You Keep Your Skin Hydrated
Written and Photographed by: Lauren Paige Richeson
{ "@context": "https://schema.org/", "@type": "WebPage", "speakable": { "@type": "SpeakableSpecification", "cssSelector": ["speakable-content"] }, "url": "https://es.lorealparisusa.com/revista-de-belleza/cuidado-piel/fundamentos-del-cuidado-de-la-piel/how-to-get-dolphin-skin" }
Descubrir más trucos y consejos
Ver todos los artículos
Mejora tu rutina
Muestra más amor a tu nuevo look:
makeup
{ "@context": "http://schema.org", "@type": "BreadcrumbList", "itemListElement": [ { "@type":"ListItem", "position": 1, "item": { "@id": "/", "name": "Home" } } , { "@type":"ListItem", "position": 2, "item": { "@id": "https://es.lorealparisusa.com/revista-de-belleza", "name": "Revista de belleza" } } , { "@type":"ListItem", "position": 3, "item": { "@id": "https://es.lorealparisusa.com/revista-de-belleza/cuidado-piel", "name": "Tratamiento de la piel para todas las edades" } } , { "@type":"ListItem", "position": 4, "item": { "@id": "https://es.lorealparisusa.com/revista-de-belleza/cuidado-piel/fundamentos-del-cuidado-de-la-piel", "name": "Esenciales del cuidado de la piel" } } , { "@type":"ListItem", "position": 5, "item": { "@id": "https://es.lorealparisusa.com/revista-de-belleza/cuidado-piel/fundamentos-del-cuidado-de-la-piel/how-to-get-dolphin-skin", "name": "how-to-get-dolphin-skin" } } ] }