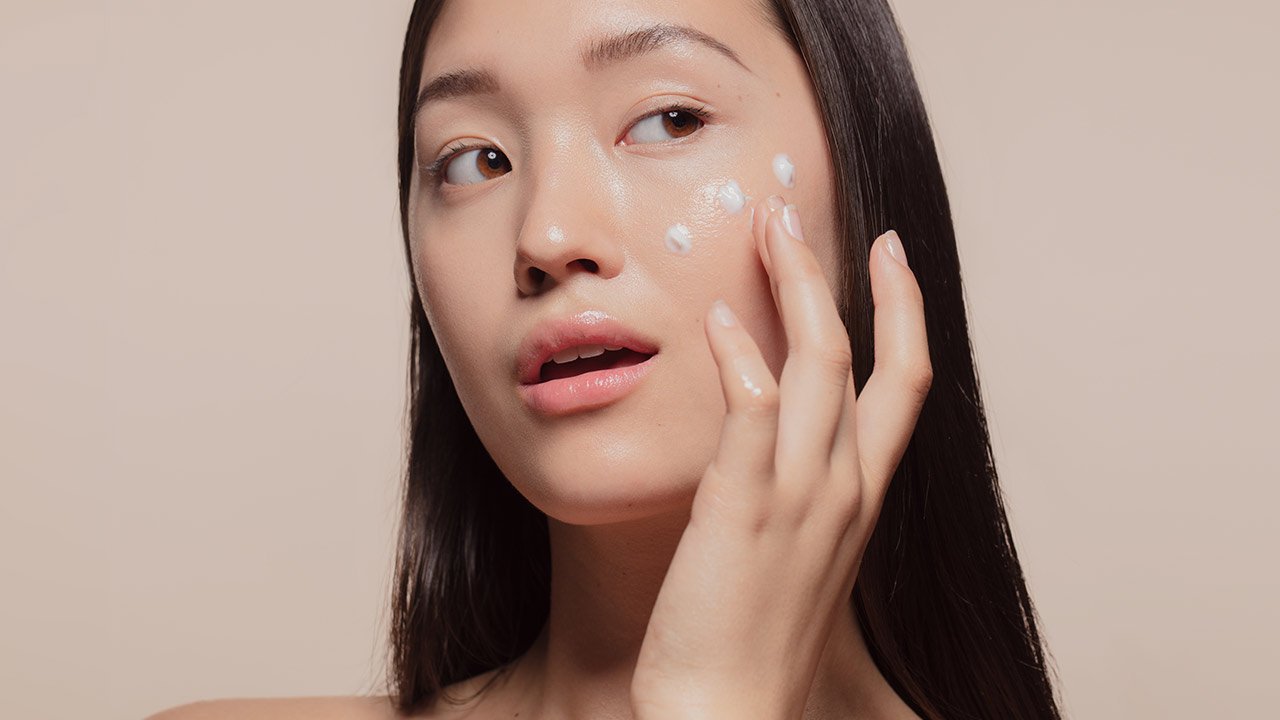 From sheet masks to hydrating serums, Korean skin care products have influenced many people to upgrade their skin care game and we couldn't be happier about that. With great K-beauty trends like honey skin, glass skin, and cloudless skin, there are plenty of ways to approach a Korean skin care routine. But, with so many unique takes on using Korean skin care traditions, how are you supposed to create a single routine that encapsulates all the essential steps? Well, that's where we come in! Below, we're breaking down an easy 10-step K-beauty routine to help you get healthy and radiant skin.
Your 10-Step K-Beauty Skin Care Routine
This 10-Step routine is not about having more products than you can count, but rather about having the right products that do the right things and using them in the correct order.
Step 1: Cleanse
First things first, always start with clean skin. Use the L'Oréal Paris Micellar Cleansing Water Complete Cleanser for All Skin Types, to lift dirt and oil from the skin. Simply saturate a cotton pad with the cleansing liquid and wipe the pad across your face.
Step 2: Double Cleanse
Double cleansing is a Korean skin care method that involves using a no-rinse cleanser, like micellar water, and then following up with a water-based facial cleanser. Try using the L'Oréal Paris RevitaLift Radiant Smoothing Cream Cleanser as the second product in this cleansing routine. This gentle foaming facial cleanser helps to remove all traces of makeup and impurities while gently exfoliating dead skin cells.
Step 3: Exfoliate
You don't have to exfoliate every night, but a little scrubbing action two to three times a week should do the trick. And you can swap out the L'Oréal Paris RevitaLift Radiant Smoothing Cream Cleanser for the L'Oréal Paris Bright Reveal Brightening Daily Scrub Cleanser if you're looking to enhance your skin with glycolic acid. Its formula contains fine micro-beads and glycolic acid which will work to gently clear off dead skin and help it appear more radiant and glowy. Massage the face scrub over your skin with wet fingers, then rinse thoroughly with lukewarm water.
Editor's Note: This product contains an alpha hydroxy acid (AHA) that may increase your skin's sensitivity to the sun. So be sure to use a moisturizer like the L'Oréal Paris Revitalift Triple Power Day Lotion SPF 30 in the morning following this routine.
Step 4: Use A Hydrating Toner
Toners are generally designed to refresh your skin and prep it for the next step in your routine. Grab the L'Oréal Paris HydraFresh Toner, formulated with beta hydroxy acid and vitamin B5, it helps protect against moisture loss and brightens the skin for a soft and supple finish. Simply soak a cotton pad with the toner and dab it across your face.
Step 5: Always Keep A Skin Essence On Hand
The lightweight, moisturizing formulas of essences are two-fold. On one hand, they refresh skin for a dewier, more hydrated visage, and on the other, they prep the skin and allow for better absorption of any products you apply afterward.
Step 6: Add A Serum To Your Routine
Concentrated, nutrient-rich serums provide another layer of moisture and help target specific skin concerns. So opt for a serum that suits your skin's needs. We love the L'Oréal Paris Age Perfect Cell Renewal Midnight Serum. Its ingredients include an exclusive L'Oréal patented antioxidant recovery complex, which reinforces the skin's moisture barrier. And each drop of this lightweight serum helps to give the skin intense hydration while leaving it feeling soft. The formula also quickly absorbs into the skin and won't clog pores or leave behind any sticky residue.


If you're looking for an extra boost of radiance, try using the L'Oréal Paris Revitalift Derm Intensives 10% Pure Vitamin C Serum. This serum, which contains 10 percent pure vitamin C, restores radiance and reduces the appearance of wrinkles. Apply a dime-sized amount to your fingertips and pat it onto your face and neck every morning and evening.
Step 7: Apply A Face Mask
Face masks are great for the skin as they can help alleviate certain skin concerns and offer some relaxation time. Reach for the L'Oréal Paris Pure-Clay Detox & Brighten Face Mask. Formulated with three clays and charcoal, this mask acts like a magnet to unclog pores, drawing out impurities like dirt, oil, and pollution from the skin's surface. The creamy, non-drying formula helps leave your skin looking noticeably brighter and feeling velvety smooth. Apply an even layer of the face mask to clean, dry skin, leave it on for 10-15 minutes and then sit back and relax. When you're ready to remove it, rinse it off thoroughly with lukewarm water.
Step 8: Dab On Some Eye Cream
The skin around your eyes is thin and delicate, and an eye cream can help keep it hydrated and nourished. Use the L'Oréal Paris Age Perfect Eye Renewal Eye Cream. Formulated with a powerful antioxidant, it targets five common aging concerns at once, including dark circles, puffiness, under-eye bags, crow's feet, and crepiness. Dip your ring finger into the eye cream and gently massage it around your entire eye area.
Step 9: Moisturize
In addition to nourishing skin, moisturizer helps to seal in the products previously applied in your routine. Since there are many products to layer on, opt for a lightweight formula like the L'Oréal Paris Hydra Genius Daily Liquid Care - Normal/Oily Skin, L'Oréal Paris Hydra Genius Daily Liquid Care - Normal/Dry Skin, or L'Oréal Paris Hydra Genius Daily Liquid Care - Extra Dry Skin, all of which are formulated with hyaluronic acid and aloe vera. Be sure to apply one of the above to your face, neck, and chest both morning and night.
Step 10: Apply Sunscreen
Complete your 10-step routine by layering on sun protection. If you're currently finding yourself in need of a new sunscreen for your face, try the L'Oréal Paris Age Perfect Rosy Tone Broad Spectrum SPF 30 Sunscreen. This ultra-hydrating cream is infused with imperial peony extract and lipo hydroxy acid to instantly revive the skin's rosy tone while protecting it from the sun's rays with SPF 30. It combines the last two steps for a shorter process. Massage a generous amount of product into the face and neck at least 15 minutes before heading outside to allow the ingredients to absorb into the skin.
Photo Credit: Photography: Matthew Zach, Senior Art Director: Melissa San Vicente-Landestoy, Associate Creative Producer: Becca Solovay
Next: 7 Drugstore Products That Make Your Skin Care Routine Feel Luxe
{ "@context": "https://schema.org/", "@type": "WebPage", "speakable": { "@type": "SpeakableSpecification", "cssSelector": ["speakable-content"] }, "url": "https://es.lorealparisusa.com/revista-de-belleza/cuidado-piel/fundamentos-del-cuidado-de-la-piel/korean-skin-care-routine-steps" }
Descubrir más trucos y consejos
Ver todos los artículos
Shop Featured Skin Care products
Discover More
{ "@context": "http://schema.org", "@type": "BreadcrumbList", "itemListElement": [ { "@type":"ListItem", "position": 1, "item": { "@id": "/", "name": "Home" } } , { "@type":"ListItem", "position": 2, "item": { "@id": "https://es.lorealparisusa.com/revista-de-belleza", "name": "Revista de belleza" } } , { "@type":"ListItem", "position": 3, "item": { "@id": "https://es.lorealparisusa.com/revista-de-belleza/cuidado-piel", "name": "Tratamiento de la piel para todas las edades" } } , { "@type":"ListItem", "position": 4, "item": { "@id": "https://es.lorealparisusa.com/revista-de-belleza/cuidado-piel/fundamentos-del-cuidado-de-la-piel", "name": "Esenciales del cuidado de la piel" } } , { "@type":"ListItem", "position": 5, "item": { "@id": "https://es.lorealparisusa.com/revista-de-belleza/cuidado-piel/fundamentos-del-cuidado-de-la-piel/korean-skin-care-routine-steps", "name": "korean-skin-care-routine-steps" } } ] }