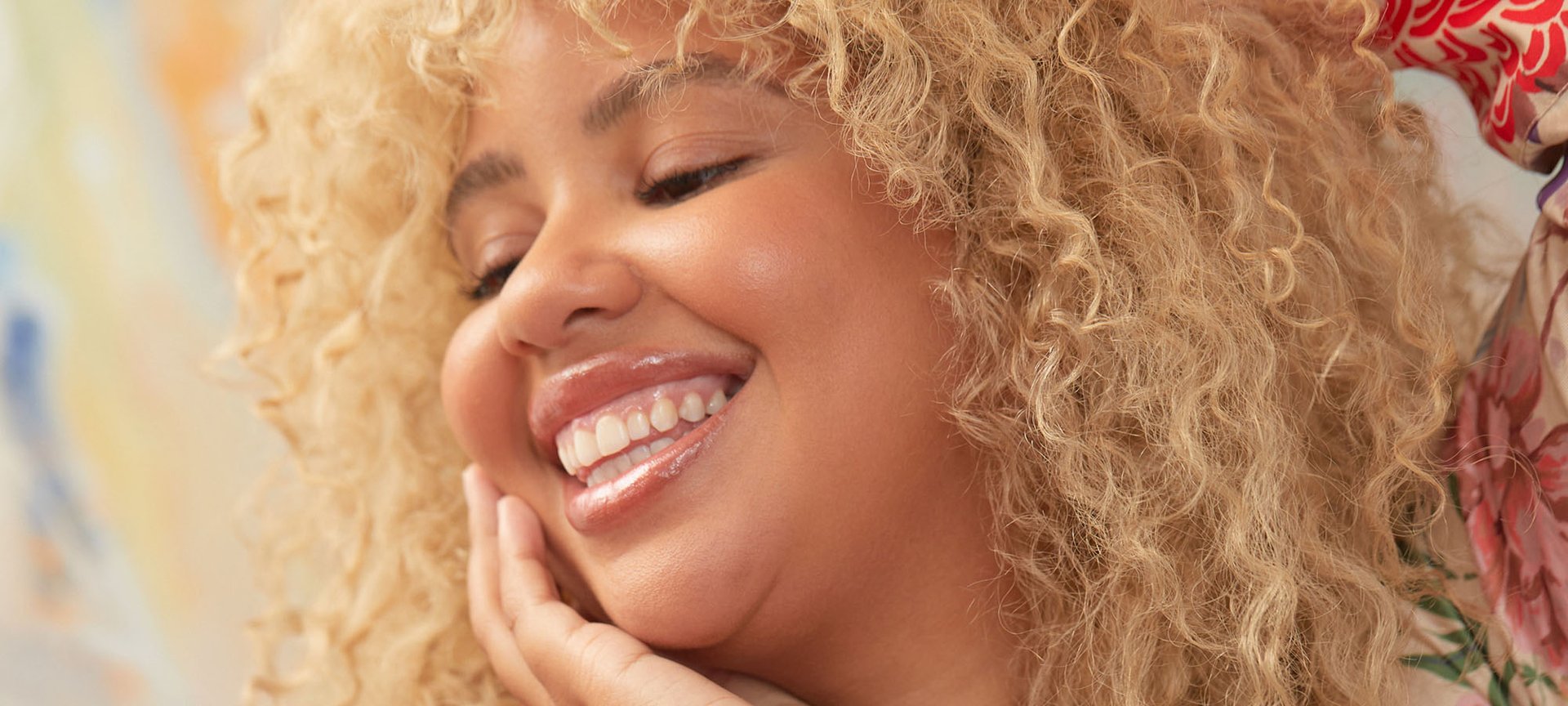 As much as you may have enjoyed soaking up the summer sun, fall is pretty much upon us. It's time to swap cropped tank tops for cropped sweatshirts, the invasion of pumpkin spice everything, and trade up for cold weather beauty. While your skin care routine may still be filled with your go-to skin care products that complement warm summer temps, your fall skin care routine naturally calls for an upgrade. Thankfully, putting together a fall skin care regimen doesn't have to be a daunting task. Just consult our tips below to help transition from your summer skin care routine to your fall skin care routine.
Fall Skin Care Tip #1: Change Up Your Moisturizer
You may find that a lightweight facial moisturizer was all you needed during the summer months but that your skin is thirsty for more hydration once the air gets colder and drier. Consider stashing away your summertime moisturizer and trying a different one for your fall skin care routine. According to The American Academy of Dermatology (AAD), the best time to apply a hydrating cream or balm is immediately after washing, when your skin is able to lock in the most moisture. Try the L'Oréal Paris Age Perfect Collagen Expert Day Moisturizer with SPF 30 for day and the L'Oréal Paris Age Perfect Collagen Expert Night Moisturizer before you go to bed.
Fall Skin Care Tip #2: Switch Out Your Facial Cleanser
Cleansing your complexion should be something you do daily—no matter the season. For fall, keep a clay cleanser handy. The L'Oréal Paris Pure-Clay Detox & Brighten Cleanser and the L'Oréal Paris Pure-Clay Exfoliate & Refine Cleanser are formulated to seamlessly transform from clay to mousse and remove everyday impurities from the surface of the skin without over-drying it.
Fall Skin Care Tip #3: Try Self-Tanner For A Summer-Skin Glow
Using self-tanner is a great way to rock a bronzed look once summer ends. A gradual self-tanner, like the L'Oréal Paris Sublime Bronze Self-Tanning Facial Drops, Fragrance-Free are perfect for keeping your sun-kissed complexion regardless of the time of year. They're suitable for all skin types and buildable so you can customize your glow.
Fall Skin Care Tip #4: Stay On Top Of Sun Protection
Sun protection shouldn't just be something you think about when you're headed to the beach. In fact, your sun care routine should be year-round—rain or shine. According to the American Academy of Dermatology (AAD), you should apply a broad-spectrum sunscreen with an SPF of 30 or greater daily as directed. You should also take precautions around water, sand and snow (thinking ahead to winter skin care) as the sun's rays can be reflected off of these surfaces and increase your chance of sunburn.
Fall Skin Care Tip #5: Get A Face Serum That Goes From Day To Night
While your skin may not need tons of extra moisture in the summer, your fall skin care routine can definitely use a boost. This is where you can count on a face serum. Known for their lightweight moisturizing properties and high concentration of active ingredients, face serums are great for tackling a wide array of skin care concerns, including dry skin. We love a face serum that you can incorporate into your morning and evening routine.
Our picks: L'Oréal Paris Revitalift Derm Intensives 1.5% Pure Hyaluronic Acid Serum which quickly replenishes hydration, visibly reduces wrinkles, and plumps skin for a healthy-looking glow. The L'Oréal Paris Age Perfect Cell Renewal Anti-Aging Midnight Serum works overnight when skin reaches its peak cell renewal, and by day locks in moisture for extra hydration.
Fall Skin Care Tip #6: Add An Overnight Face Mask To Your Routine
Another way to help hydrate and pamper your skin during your nighttime beauty routine this fall is by reaching for an overnight face mask. Overnight face masks are different from traditional face masks in that you leave them on your skin instead of rinsing them off. The L'Oréal Paris RevitaLift Triple Power Anti-Aging Overnight Mask is a luxurious, hydrating leave-on creamy face mask formulated with Pro-Retinol, vitamin C and hyaluronic acid. Skin is visibly more radiant overnight.
Fall Skin Care Tip #7: Give Yourself An At-Home Facial
Your skin deserves some serious pampering, but a spa trip isn't always possible. If you're staying indoors this fall, opt to give your skin a treat at home. Pick a time when you can wind down, then break out your face masks. Instead of using just one, try multi-masking. This trendy technique involves applying different face masks onto different parts of your face at the same time, depending on your skin's needs. It's especially beneficial if you have combination skin where your complexion gets dry in certain areas but oily in others.
Need a mask recommendation? We thought so! Check out the L'Oréal Paris Pure-Clay Detox & Brighten Face Mask enhanced with charcoal to help draw out impurities and dirt, and the L'Oréal Paris Pure-Clay Exfoliate & Refining Face Mask enhanced with red algae extract and formulated to exfoliate dead skin cells from the surface of the skin.
Fall Skin Care Tip #8: Bring Back Your Facial Oil
While summer was in full swing, we have a feeling that the last thing you wanted to do was apply facial oil to your complexion. But come fall, you may find that an oil is exactly what your skin is craving. If you think your complexion could use an extra dose of nourishment, smooth a facial oil on before your moisturizer.
Fall Skin Care Tip #9: Make Tinted Serum Your Go-To
In case you haven't heard—tinted serums are all the rage, and for good reason. They offer lightweight coverage for blemishes and redness with the benefits of a skin care product. The L'Oréal Paris True Match Hyaluronic Tinted Serum includes one percent hyaluronic acid. It helps skin look brighter, more radiant and evens out tone.
Fall Skin Care Tip #10: Plug In Your Humidifier
While there's much fun to be had during the fall, you may notice the air getting drier—and you'll probably be spending plenty of time indoors with the heat on. So, use a humidifier to add much-needed moisture to the air. Set one up in your bedroom and invest in a portable option if you're heading back to the office this year.
Fall Skin Care Tip #11: Modify Your Shower Temperature
When the weather was hot and humid, a cold shower may have been your saving grace. As it becomes cooler outside, it can be tempting to start indulging in super-hot showers. There's just one issue—bathing in hot water can strip your skin of essential oils, which can leave you feeling drier. Adjust your shower temperature to lukewarm for your skin's sake. If it's just too cool for you, try limiting the amount of time you're under the stream of hot water to just a few minutes.
Next: 8 Uses Of Petroleum Jelly

Written by Shalwah Evans, Photography: Chaunte Vaughn, Senior Art Direction: Melissa San Vicente-Landestoy, Senior Visual Designer: Hannah Packer, Associate Creative Producer: Becca Solovay, Makeup Artist: Jonet Williamson, Hair Stylist: Akihisa Yamaguchi, Wardrobe Assistant: Victoria Ochoa, Digital Tech: Kyle Thompson, Model: AnnChristine Velazquez
{ "@context": "https://schema.org/", "@type": "WebPage", "speakable": { "@type": "SpeakableSpecification", "cssSelector": ["speakable-content"] }, "url": "https://es.lorealparisusa.com/revista-de-belleza/cuidado-piel/fundamentos-del-cuidado-de-la-piel/summer-to-fall-skin-care-routine" }
Descubrir más trucos y consejos
Ver todos los artículos
Shop Featured Skin Care products
Discover More
{ "@context": "http://schema.org", "@type": "BreadcrumbList", "itemListElement": [ { "@type":"ListItem", "position": 1, "item": { "@id": "/", "name": "Home" } } , { "@type":"ListItem", "position": 2, "item": { "@id": "https://es.lorealparisusa.com/revista-de-belleza", "name": "Revista de belleza" } } , { "@type":"ListItem", "position": 3, "item": { "@id": "https://es.lorealparisusa.com/revista-de-belleza/cuidado-piel", "name": "Tratamiento de la piel para todas las edades" } } , { "@type":"ListItem", "position": 4, "item": { "@id": "https://es.lorealparisusa.com/revista-de-belleza/cuidado-piel/fundamentos-del-cuidado-de-la-piel", "name": "Esenciales del cuidado de la piel" } } , { "@type":"ListItem", "position": 5, "item": { "@id": "https://es.lorealparisusa.com/revista-de-belleza/cuidado-piel/fundamentos-del-cuidado-de-la-piel/summer-to-fall-skin-care-routine", "name": "summer-to-fall-skin-care-routine" } } ] }