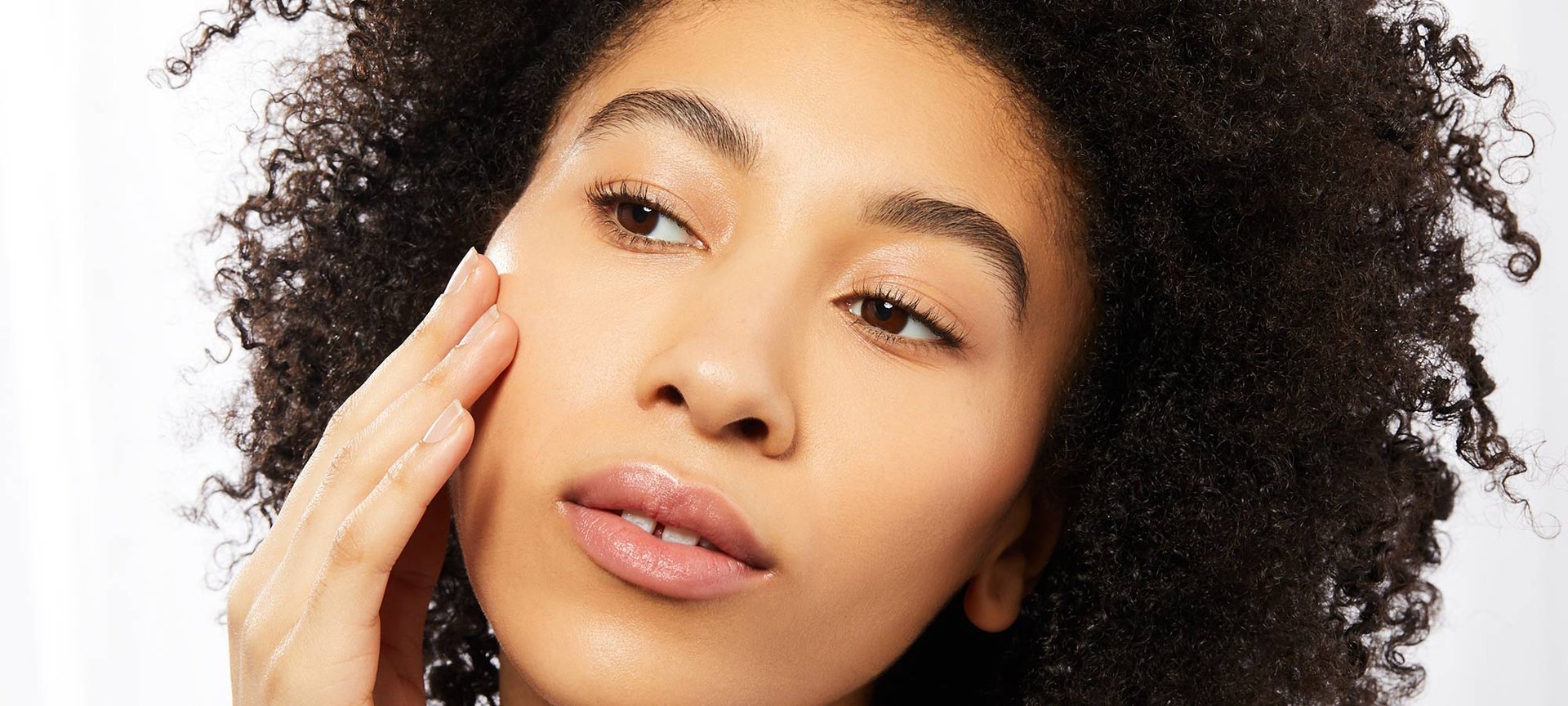 Very little beats the joy of air conditioning (AC) when the summer temperatures climb into record highs. With a cool breeze inside, there's no need to worry about the hot and sticky outdoors. But while a blast of cold air can feel like a real treat, too much exposure to air conditioning could be affecting your skin. No matter your skin type, you may have noticed that your skin feels uncomfortable after a few hours in an air-conditioned room. If you're looking for the different effects of air conditioning on skin, here are a few skin care tips for your complexion.


What Does Air Conditioning Do To Your Skin's Appearance?
The great thing about AC is that the presence of cool air reduces the level of humidity. And while this may sound like the perfect match for hot days, a lack of humidity can cause dry skin to develop, according to a study from the National Center for Biotechnology Information (NCBI).
The NCBI also states that studies have shown that low humidity can cause several changes in the skin, including impairing the skin peeling process. If your skin is unable to shed dead skin cell buildup at the surface level, it can affect your skin's texture and appearance. They have also linked low humidity to decreased skin elasticity and increased roughness— so not cool.

Should You Sleep With The Air Conditioner On?
While it's pretty normal to sleep with the air conditioner on, it may not be such a good idea. If you're worried about breaking a sweat at night Your best bet is to run your AC for 30 minutes to an hour before you catch some shut-eye to enjoy the cool air.

How to Keep Hydrated Skin While Using Air Conditioning
If you find that your complexion is on the drier side after you've been running the AC, we've rounded up our favorite tips to help keep your skin hydrated and looking great while beating the heat.


1. Use A Hydrating Facial Cleanser
When it comes to tackling parched skin, you can never go wrong with using a moisturizing facial cleanserthat cleanses without over-drying. This skin care staple helps to eliminate dirt and traces of makeup that build up on the skin throughout the day while treating it to some much-deserved hydration. Try the L'Oréal Paris Age Perfect Nourishing Cream Cleanser, which is formulated with replenishing oils to gently cleanse skin for a smooth and supple finish. Be sure to use it in the morning and at night.


2. Wash Your Face With Lukewarm Water
Hot water can feel amazing on your skin, but it may not be the best option when it comes to caring for dry skin. That's because super-hot water can strip your skin of its natural oils, leaving you with a dry and dull complexion. Instead, turn down the dial and wash with lukewarm water.

3. Don't Skip Out On Face Moisturizer
We can't say this enough! A face moisturizer is a must for everyone's skin care routine. After your cleansing session, applying moisturizer can help your skin lock in hydration for a refreshed and balanced feel. Layer on the moisture with the L'Oréal Paris Hydra Genius Daily Liquid Care - Normal/Oily Skin, L'Oréal Paris Hydra Genius Daily Liquid Care - Normal/Dry Skin or L'Oréal Paris Hydra Genius Daily Liquid Care - Extra Dry Skin. Formulated with aloe water and hyaluronic acid, these picks envelop skin with moisture for a healthy-looking glow.

4. Reach For A Hydrating Face Mask
Who says you can't add a little pampering into the mix when repairing dry skin? An excellent way to hop on the self-care trend, a hydrating face mask can help revive your skin. Give the L'Oréal Paris Revitalift Triple Power Anti-Aging Overnight Mask a try. This overnight mask is formulated with Pro-Retinol, hyaluronic acid, and vitamin C. Your skin feels smooth and nourished immediately after use and appears brightened overnight.

5. Reach For A Face Mist
A face mist is a great way to boost your skin with hydration for the perfect pick-me-up. Reach for the L'Oréal Paris True Match Lumi Shake & Glow Dew Mist to soothe and hydrate skin with just a few spritzes. Best of all, you can even use this face mist to prep and set your makeup.

6. Pick Up A Face Serum
Face serums come in handy when you want to provide skin with moisture and minimize visible signs of aging. Since this routine is all about pumping up hydration, try the L'Oréal Paris Revitalift Derm Intensives 1.5% Pure Hyaluronic Acid Serum. Formulated with a high concentration of hyaluronic acid, this serum enhances skin's natural moisture retention for long-lasting hydration. Not to mention, after just two weeks, fine lines and wrinkles will be visibly improved.

7. Opt For A Humidifier
When turning off the AC isn't an option, help by putting some moisture back in the air with a humidifier, as recommended by the American Academy of Dermatology (AAD). Simply keep your humidifier by your bedside to help your skin retain moisture while you run the air conditioner. Remember, it's called beauty sleep for a reason, so those hours when you're snoozing are important!
Next: How Using a Humidifier Can Benefit Your Skin
Photo: Chaunte Vaughn
{ "@context": "https://schema.org/", "@type": "WebPage", "speakable": { "@type": "SpeakableSpecification", "cssSelector": ["speakable-content"] }, "url": "https://es.lorealparisusa.com/revista-de-belleza/cuidado-piel/preocupaciones-de-cuidado-de-la-piel/air-conditioning-skin" }
Descubrir más trucos y consejos
Ver todos los artículos
Shop Featured Skin Care products
Discover More
{ "@context": "http://schema.org", "@type": "BreadcrumbList", "itemListElement": [ { "@type":"ListItem", "position": 1, "item": { "@id": "/", "name": "Home" } } , { "@type":"ListItem", "position": 2, "item": { "@id": "https://es.lorealparisusa.com/revista-de-belleza", "name": "Revista de belleza" } } , { "@type":"ListItem", "position": 3, "item": { "@id": "https://es.lorealparisusa.com/revista-de-belleza/cuidado-piel", "name": "Tratamiento de la piel para todas las edades" } } , { "@type":"ListItem", "position": 4, "item": { "@id": "https://es.lorealparisusa.com/revista-de-belleza/cuidado-piel/preocupaciones-de-cuidado-de-la-piel", "name": "Preocupaciones de cuidado de la piel" } } , { "@type":"ListItem", "position": 5, "item": { "@id": "https://es.lorealparisusa.com/revista-de-belleza/cuidado-piel/preocupaciones-de-cuidado-de-la-piel/air-conditioning-skin", "name": "air-conditioning-skin" } } ] }