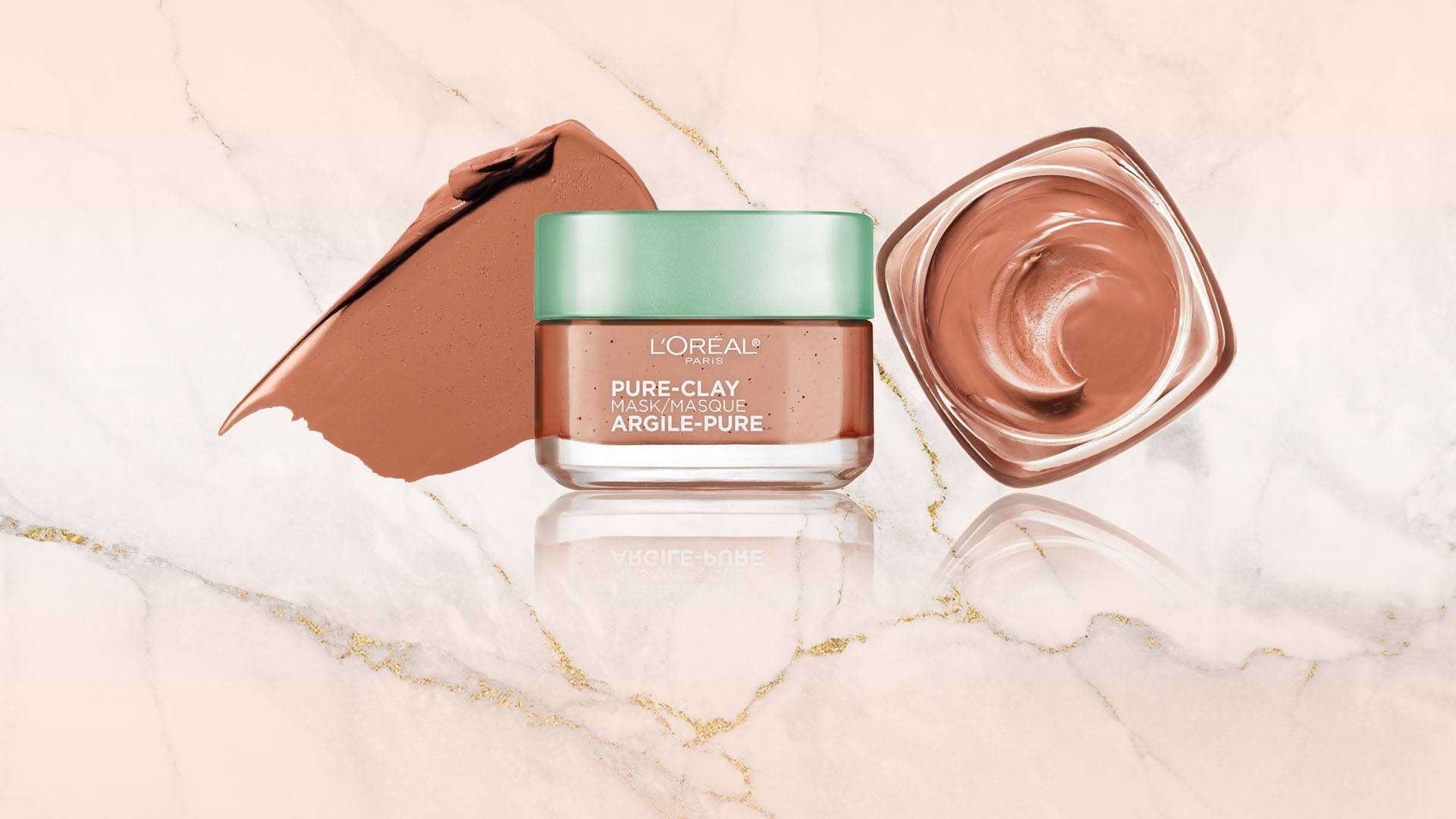 If you have oily skin, you know that it can be challenging to maintain the appearance of a shine-free complexion. In fact, you've likely experienced the frustration of your makeup sliding around your face and your skin looking greasy by midday—which is where a face mask for oily skin comes into play. Switching up the skin care products you use in your skin care routine can make all the difference in your oily complexion. Today, we're here to talk to you about face masks for oily skin in particular. But, how do you choose the best facial mask for oily skin and avoid making any face mask mistakes? We can help with that! Keep reading to learn about our best face mask for combatting shiny skin.
OUR BEST FACE MASK FOR OILY SKIN
Oily skin deserves special care, and face masks are one of the best ways to show your skin some extra TLC. Day after day, impurities, dirt, makeup, dead skin cells, and excess oils can build up on the surface of your skin, leaving your complexion looking overly oily and rough. To help rid your pores of this unwanted buildup, choose an oily skin face mask that's formulated with clay.
The L'Oréal Paris Pure-Clay Exfoliate & Refining Face Mask is formulated with three types of clay (kaolin, montmorillonite, and Moroccan lava) and enhanced with red algae for a mask that helps exfoliate, smooth, and address clogged pores. Over time, the exfoliating face mask will help your pores appear visibly minimized, leaving you with a healthy-looking, non-oily glow.
HOW TO USE A FACE MASK FOR OILY SKIN
Using our face mask for oily skin is simple—very simple. Just apply an even layer of the mask to clean, dry skin, leave it on for 10-15 minutes, then rinse off thoroughly with lukewarm water. Use three times a week for best results.
HOW TO MULTI-MASK FOR OILY SKIN
If you have oily skin and you haven't yet incorporated multi-masking into your routine, it's high time to give it a try. If you've ever experienced excess oil, you likely know that the greasiest area on your complexion tends to be the T-zone—aka your forehead, nose, and chin. However, oftentimes while these spots are oily, other areas of the face, like the cheeks or under-eyes, are dehydrated at the same time. If this is ever the case, you won't want to use an oily skin face mask all over your complexion, because it won't benefit your dry areas. That's where multi-masking comes into play.
Try using our best mask for oily skin on only your oily areas and apply the L'Oréal Paris Pure-Clay Clear & Comfort Face Mask on patches of dry, stressed-out skin. If you have spots where your skin is particularly uneven, apply the L'Oréal Paris Pure-Clay Clarify & Smooth Face Mask to those areas.
HOW TO COMPLETE YOUR OILY SKIN CARE ROUTINE
A skin care routine can't consist solely of masking—even if it's the most fun part of your regimen! Here, find a complete skin care routine for oily skin.
STEP #1: WASH YOUR SKIN MORNING AND NIGHT
It's important to cleanse your oily skin when you wake up and before you go to bed. As far as your nighttime skin care routine goes, it's a major skin care mistake to snooze in your makeup. That's because cosmetics can mix with the dirt and oils that have built up on the surface of the skin, leading to clogged pores, and in turn, breakouts and blackheads. Use a gentle micellar water, such as the L'Oréal Paris Micellar Cleansing Water Complete Cleanser - Normal To Oily Skin, which will lift makeup, dirt, and impurities away from the surface of the skin. The best part about this cleansing method is, if you're feeling lazy at night, you can keep the micellar water and a couple of cotton pads on your nightstand for easy access—there's no need to rinse off after using.
STEP #2: CONSIDER DOUBLE CLEANSING
Double cleansing is a skin care trend that's practically made for oily skin types. If you think your complexion may benefit from an extra round of cleansing, reach for a clay-to-mousse facial cleanser that can help mattify the appearance of your skin, like the L'Oréal Paris Pure-Clay Exfoliate & Refine Cleanser. To use, squeeze a nickel-sized dollop of the facial cleanser into your hands and add water to transform it from clay to mousse. Massage it onto your skin, then rinse off thoroughly with lukewarm water and pat dry.
STEP #3: APPLY MOISTURIZER POST-CLEANSING
Nope, you shouldn't skip moisturizer if you have oily skin. No, really, we're serious! For normal and oily skin types, external factors like pollution, UV rays, and excessive cleansing can damage skin's moisture barrier, causing loss of moisture and an increase in oil production—resulting in an overly shiny-looking complexion. So, what kind of moisturizer should you use if you have oily skin? Consider reaching for a water-based moisturizer, like the L'Oréal Paris Hydra Genius Daily Liquid Care - Normal/Oily Skin, which is formulated with hyaluronic acid and aloe vera water and offers long-lasting hydration and a matte finish.
STEP #4: USE A FACE MASK THREE TIMES A WEEK
Sometimes, oily skin needs a little extra attention, and that's where a face mask can come in handy. Plus, isn't it totally relaxing to sit back and chill while a face mask works its magic? Now that you know all about our best face mask for oily skin—the L'Oréal Paris Pure-Clay Exfoliate & Refining Face Mask—and how to use it both on its own and to multi-mask, add it to your skin care routine three times a week for best results.
STEP #5: DON'T SKIP EYE CREAM
Just because you have skin that's on the oilier side doesn't mean you can assume you're safe from signs of skin aging like fine lines and wrinkles. Whatever your age or skin type, we'd argue that it's crucial to use a nourishing eye cream, such as the L'Oréal Paris Age Perfect Hydra Nutrition Manuka Honey Eye Gel, every single morning and evening.
Next up: makeup tips for oily skin. Check out our article on How to Apply Makeup to Oily Skin.
{ "@context": "https://schema.org/", "@type": "WebPage", "speakable": { "@type": "SpeakableSpecification", "cssSelector": ["speakable-content"] }, "url": "https://es.lorealparisusa.com/revista-de-belleza/cuidado-piel/preocupaciones-de-cuidado-de-la-piel/best-face-mask-for-oily-skin" }
Descubrir más trucos y consejos
Ver todos los artículos
Shop Featured Skin Care products
Discover More
{ "@context": "http://schema.org", "@type": "BreadcrumbList", "itemListElement": [ { "@type":"ListItem", "position": 1, "item": { "@id": "/", "name": "Home" } } , { "@type":"ListItem", "position": 2, "item": { "@id": "https://es.lorealparisusa.com/revista-de-belleza", "name": "Revista de belleza" } } , { "@type":"ListItem", "position": 3, "item": { "@id": "https://es.lorealparisusa.com/revista-de-belleza/cuidado-piel", "name": "Tratamiento de la piel para todas las edades" } } , { "@type":"ListItem", "position": 4, "item": { "@id": "https://es.lorealparisusa.com/revista-de-belleza/cuidado-piel/preocupaciones-de-cuidado-de-la-piel", "name": "Preocupaciones de cuidado de la piel" } } , { "@type":"ListItem", "position": 5, "item": { "@id": "https://es.lorealparisusa.com/revista-de-belleza/cuidado-piel/preocupaciones-de-cuidado-de-la-piel/best-face-mask-for-oily-skin", "name": "best-face-mask-for-oily-skin" } } ] }