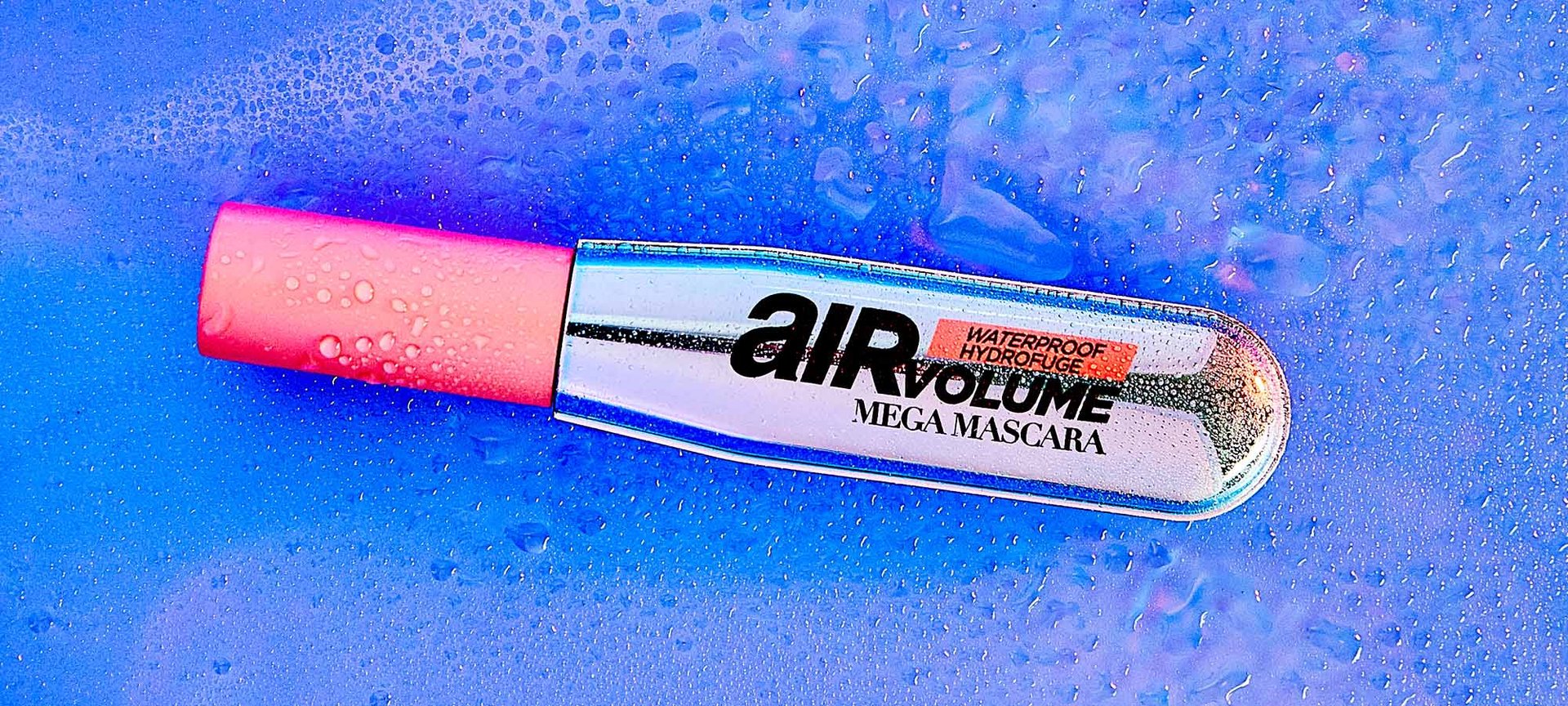 looks de maquillaje
What Exactly Makes Makeup Waterproof?
It all comes down to ingredients and formula.

There's nothing worse than spending your precious time working on a beautiful makeup look only for it to quickly smudge, fade or melt off. Fortunately, there are a plethora of waterproof makeup formulas on the market you can choose from to avoid this from happening again. But have you ever found yourself looking at your all-time favorite waterproof foundation or mascara and wondered, "What exactly makes this product waterproof?" We've been there, too. It all comes down to the ingredients and how it's formulated. Ahead, we break down what makes makeup waterproof — plus the best anti-H2O formulas you can depend on for a look that stays put.
What Makes A Product Waterproof?
Unlike regular makeup products, waterproof makeup formulas are specifically formulated with safe ingredients and properties that resist and stay put when exposed to water, according to L'Oréal Associate Principal Chemist Roselin Rosario-Meléndez. The formulas usually contain a film former, which Rosario-Meléndez describes as a large molecule that, when spread, forms a water-binding film that covers the substance's surface continuously. Many of the film formers found in waterproof makeup, she says, are silicone- or acrylate-based polymers, which help foundation, eyeliner or other makeup products stick to your skin.
Waterproof Vs. Water-Resistant: What's The Difference?
Waterproof and water-resistant makeup are often mistaken for one another, but there are actually some important differences between the two that you should keep in mind. A waterproof formula is one that is meant to withstand just about anything (think: going for a swim). A water-resistant formula, on the other hand, can only resist the penetration of water to some degree (think: sweating or crying). So if you're looking for makeup that won't budge or transfer no matter what, keep scrolling for our top waterproof picks for your makeup bag.
Our Best Waterproof Makeup
For a makeup look that will last wherever your day takes you, consider trying waterproof products next time you do your makeup. From foundation to mascara, here are the best waterproof formulas we have to offer.
Our Best Waterproof Foundations
There's a reason all the cool kids on TikTok are raving about this foundation. Available in 20 skin-matching shades, this lightweight powder foundation provides full coverage and a natural matte finish that's unbelievably breathable. In addition to being waterproof, the cult favorite compact is heatproof and sweatproof, too — meaning you can expect long-lasting results all day.
If powder foundation is not really your thing, give this waterproof liquid foundation a go instead. With 30 medium-to-full buildable shades to choose from, the ultra-thin liquid goes on smoothly to give a fresh, healthy-looking complexion that stays put no matter what.
Our Best Waterproof Concealer
Poof, dark circles and blemishes, be gone! A little goes a long way with this long-wearing, waterproof concealer that works wonders at covering any imperfections on your skin. Bonus: It doubles as a contour and highlight product. Choose one to two shades deeper than your skin tone to contour and one to two shades lighter to highlight.
Our Best Waterproof Eyeliner
Just one flick of this waterproof eyeliner delivers a flake-free, smooth line that won't ever smear or fade. Whether you want to keep it simple with a fine line or raise the ante with a smudged smokey eye, your eye makeup look will stay on point for up to 24 hours.
Our Best Waterproof Brow Products
Just as its name suggests, this waterproof eyebrow gel does an unbelievable job at shaping, thickening and filling in your brows with natural-looking color. It's formulated to last for up to a whopping 48 hours (yes, it's that strong!), so nothing will budge it — not even sweat or tears.
Use this eyebrow pencil if you're looking for brows that wow. Featuring an ultra-fine tip, this waterproof eyebrow pencil does the trick at shaping your aches and mimicking the look of real hairs in sparse patches. When you're done filling in, just flip over the tool and use the spoolie brush to groom and blend your brows.
After shaping and filling in your brows with an eyebrow pencil, finish your look with this transparent topcoat. When applied, this foolproof gel formula dries incredibly quickly, leaving you with snatched brows for up to 30 hours.
Our Best Waterproof Mascaras
No need to ever worry about raccoon eyes thanks to this mascara. Made with a waterproof and sweat-resistant formula, this light-as-air mascara defies gravity and takes your lashes to new heights without ever smudging, flaking or clumping. Just wiggle the double-bristle brush on and watch your lashes instantly appear to double in size.
Long beloved by celebrities, this volumizing mascara does it all — defines, curls and pushes up lashes to sky-high length for hours, just to name a few things. Not convinced yet? You'll never have to deal with clumping or flaking thanks to its waterproof and smudge-proof formula.
Our Best Waterproof Makeup Remover
If you're using a waterproof makeup product, then you're going to need a waterproof makeup remover. Try this micellar cleansing water — it's suitable for all skin types and lifts away impurities and makeup with no rinsing or harsh rubbing.
Next: 15 Makeup Mistakes You Could Be Making
Written by: Sophie Dweck, Photography: Matthew Kelly, Art Direction: Hannah Packer, Associate Creative Producer: Becca Solovay
{ "@context": "https://schema.org/", "@type": "WebPage", "speakable": { "@type": "SpeakableSpecification", "cssSelector": ["speakable-content"] }, "url": "https://es.lorealparisusa.com/revista-de-belleza/maquillaje/looks-maquillaje/what-makes-makeup-waterproof" }
Descubrir más trucos y consejos
Ver todos los artículos
Mejora tu rutina
Muestra más amor a tu nuevo look:
makeup
{ "@context": "http://schema.org", "@type": "BreadcrumbList", "itemListElement": [ { "@type":"ListItem", "position": 1, "item": { "@id": "/", "name": "Home" } } , { "@type":"ListItem", "position": 2, "item": { "@id": "https://es.lorealparisusa.com/revista-de-belleza", "name": "Revista de belleza" } } , { "@type":"ListItem", "position": 3, "item": { "@id": "https://es.lorealparisusa.com/revista-de-belleza/maquillaje", "name": "Consejos de maquillaje para cada look" } } , { "@type":"ListItem", "position": 4, "item": { "@id": "https://es.lorealparisusa.com/revista-de-belleza/maquillaje/looks-maquillaje", "name": "Looks de maquillaje" } } , { "@type":"ListItem", "position": 5, "item": { "@id": "https://es.lorealparisusa.com/revista-de-belleza/maquillaje/looks-maquillaje/what-makes-makeup-waterproof", "name": "what-makes-makeup-waterproof" } } ] }