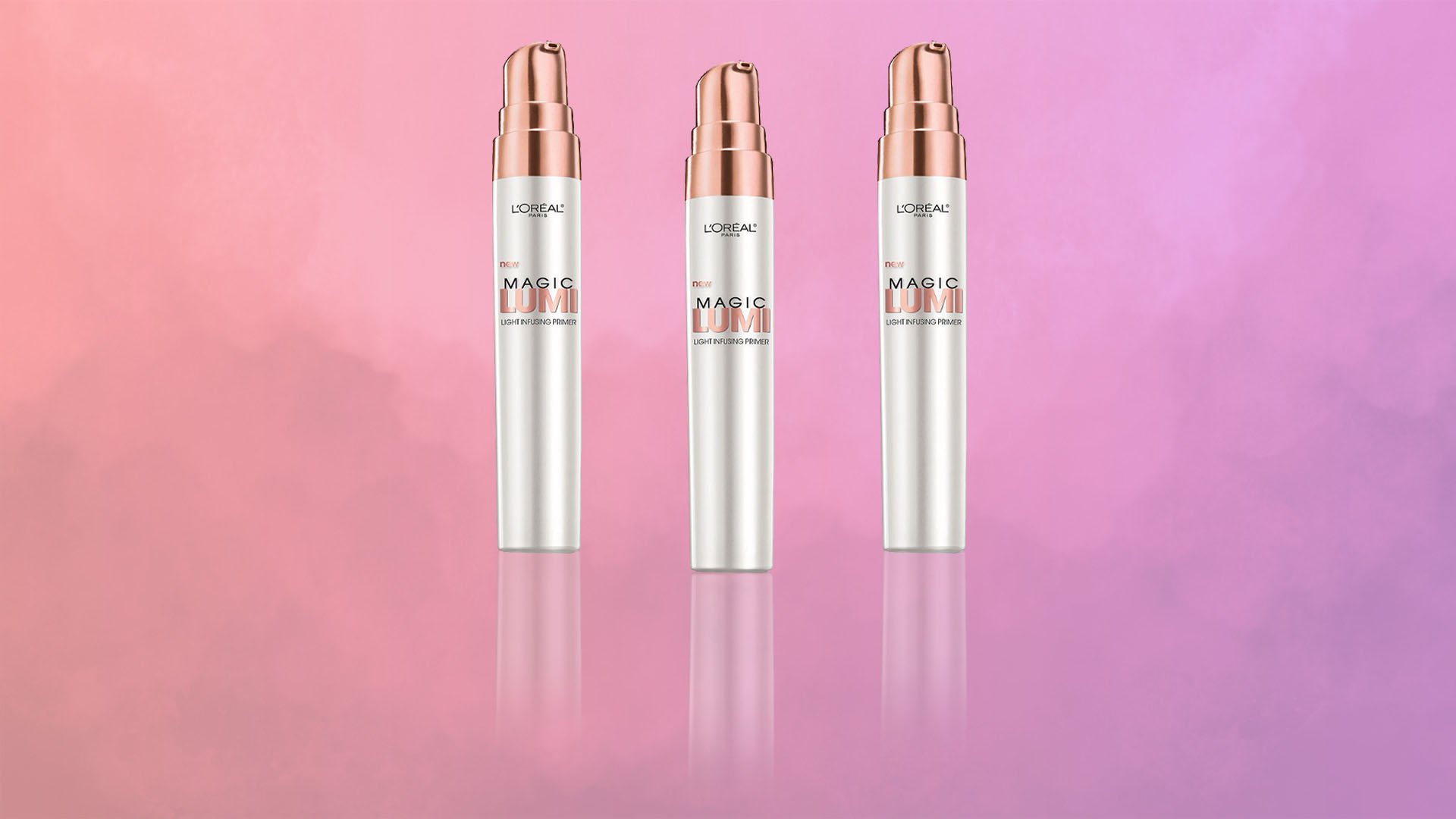 Let's be real: Glowing skin is one of the most sought-after beauty traits. While you may only rely on your skin care products to bring your radiant complexion dreams to life, you can totally make glowing skin a reality via your makeup routine—with the help of an illuminating primer.
This beauty staple goes a long way in helping you create a lit-from-within look. All you need to do is pair this essential with the right makeup products to seal the deal. If you're ready to take your makeup look to the next level, we know just the right glow primer to get the job done. Keep reading to learn all about our best illuminating primer, including how to use it in your makeup routine.
WHAT IS ILLUMINATING PRIMER?
Illuminating primer is a makeup product that is formulated to give your skin a smooth canvas for a seamless makeup application—just as you'd expect from a face primer—while also giving your skin a glowy, radiant finish. This offering also comes in handy to help your makeup stay in place. Typically available in liquid, cream, and gel formulas, there are options that ensure you'll find the right option to suit your needs.
ILLUMINATING PRIMER VS. TRADITIONAL PRIMER: WHICH IS BETTER?
If you're debating between using illuminating primer and traditional or matte primer, it all comes down to your personal preference. See, traditional primer preps your face for makeup and gives you a smooth canvas to work with. Depending on the formula, you can blur imperfections or add a mattifying effect.
On the flip side, illuminating primer gives your skin the added bonus of luminosity without a super shiny finish and creates an even base for a smooth makeup application. Not to mention, it also prolongs the wear of your makeup, which is key for helping dewy, glowing skin go the distance. Really, whichever one you use will depend on the finish you want for your skin. If a radiant complexion is your goal, a glow primer is a no-brainer.
OUR BEST ILLUMINATING PRIMER
Now that you know all about the wonders of glow primer, you're probably ready to get your hands on this essential. Look no further than the L'Oréal Paris Magic Lumi Primer Magic Light Infusing Primer. This unique light liquid formula blends seamlessly onto the skin to boost its luminosity. It also works to smooth and tone the appearance of skin texture for a natural-looking complexion.
You can wear it solo for a dewy look, mix it with your foundation or dab it on the high points of your face as a highlighter. Talk about a multi-functional find! Not to mention, this offering comes in a universal shade that's suitable for all skin types and tones.
HOW TO USE OUR BEST ILLUMINATING PRIMER
Follow our step-by-step routine below to make some luminizing magic happen.
STEP #1: LAYER ON PRIMER
Before you reach for any makeup products, you need to kick things off with a primer to prep your face the right way. Smooth the primer over your entire face, and you're ready for the next step.
STEP #2: PERFECT YOUR COMPLEXION
Once your primer is in place, it's time to apply foundation. Since you have a glowing makeup look in mind, the key is to use a formula that gives you a clear and luminous complexion sans the heavy look. This is where the L'Oréal Paris Infallible Pro-Glow Foundation comes into play. Squeeze a small amount of foundation onto the L'Oréal Paris Infallible Blend Artist Foundation Blender and blend onto your skin with rolling and dabbing motions.
STEP #3: CONCEAL
If you see any unwanted blemishes peeking through your foundation, apply the L'Oréal Paris True Match Super-Blendable Multi-Use Concealer for seamless coverage. If tired-looking eyes are a nuisance you're dealing with as well, apply the concealer in an upside-down triangle beneath each eye and blend until even for a bright-eyed look.
STEP #4: BRONZE IT UP
Now that you have a flawless complexion to work with, it's time to take things to the next level with bronzer. Apply the L'Oréal Paris True Match Lumi Bronze It Bronzer to the hollows of your cheeks and temples to score a sun-kissed glow that will prevent your makeup from falling flat.
STEP #5: BRING ON THE SHIMMER
Let's enhance your glow just a bit! Using a fan makeup brush, dust the L'Oréal Paris True Match Lumi Shimmerista Highlighting Powder onto the high points of your face to call attention to your features.
STEP #6: PAINT YOUR PEEPERS
Next up: It's time for eyeshadow! Sweep your lids with the L'Oréal Paris Colour Riche Monos Eyeshadow in Mademoiselle Pink for a sultry touch. Top things off with the L'Oréal Paris Brilliant Eyes Shimmer Liquid Eye Shadow Makeup in String of Pearls around the innermost corners of your eyes for a gorgeous pop.
STEP #7: AMP UP YOUR LASHES
There's no better way to turn up the heat on your makeup look than with a few coats of volumizing mascara. Sweep the L'Oréal Paris Bambi Eye Washable Mascara, Lasting Volume in Extra Noir onto your lashes for a curled, lifted, and defined finish.
STEP #8: COLOR YOUR POUT
It's always a great idea to show your lips some love! Sticking with the glowy aesthetic, color your pout with lip gloss to score shiny, luminous lips. Grab your favorite color from the L'Oréal Paris Infallible 8HR Le Gloss line and swipe it on to create a flirty look.
STEP #9: SEAL THE DEAL
You've made it to the finish line! Now that your glowing makeup look is complete, we're sure that you want it to go the distance. Spritz the L'Oréal Paris True Match Lumi Shake & Glow Dew Mist over your entire face to set your makeup and give your skin an extra boost of glow. You can also keep this bottle tucked in your bag for a quick refresh throughout the day.
{ "@context": "https://schema.org/", "@type": "WebPage", "speakable": { "@type": "SpeakableSpecification", "cssSelector": ["speakable-content"] }, "url": "https://es.lorealparisusa.com/revista-de-belleza/maquillaje/maquillaje-facial/best-primer-to-illuminate-skin" }
Descubrir más trucos y consejos
Ver todos los artículos
Shop Featured Makeup products
Discover More
{ "@context": "http://schema.org", "@type": "BreadcrumbList", "itemListElement": [ { "@type":"ListItem", "position": 1, "item": { "@id": "/", "name": "Home" } } , { "@type":"ListItem", "position": 2, "item": { "@id": "https://es.lorealparisusa.com/revista-de-belleza", "name": "Revista de belleza" } } , { "@type":"ListItem", "position": 3, "item": { "@id": "https://es.lorealparisusa.com/revista-de-belleza/maquillaje", "name": "Consejos de maquillaje para cada look" } } , { "@type":"ListItem", "position": 4, "item": { "@id": "https://es.lorealparisusa.com/revista-de-belleza/maquillaje/maquillaje-facial", "name": "Maquillaje facial" } } , { "@type":"ListItem", "position": 5, "item": { "@id": "https://es.lorealparisusa.com/revista-de-belleza/maquillaje/maquillaje-facial/best-primer-to-illuminate-skin", "name": "best-primer-to-illuminate-skin" } } ] }