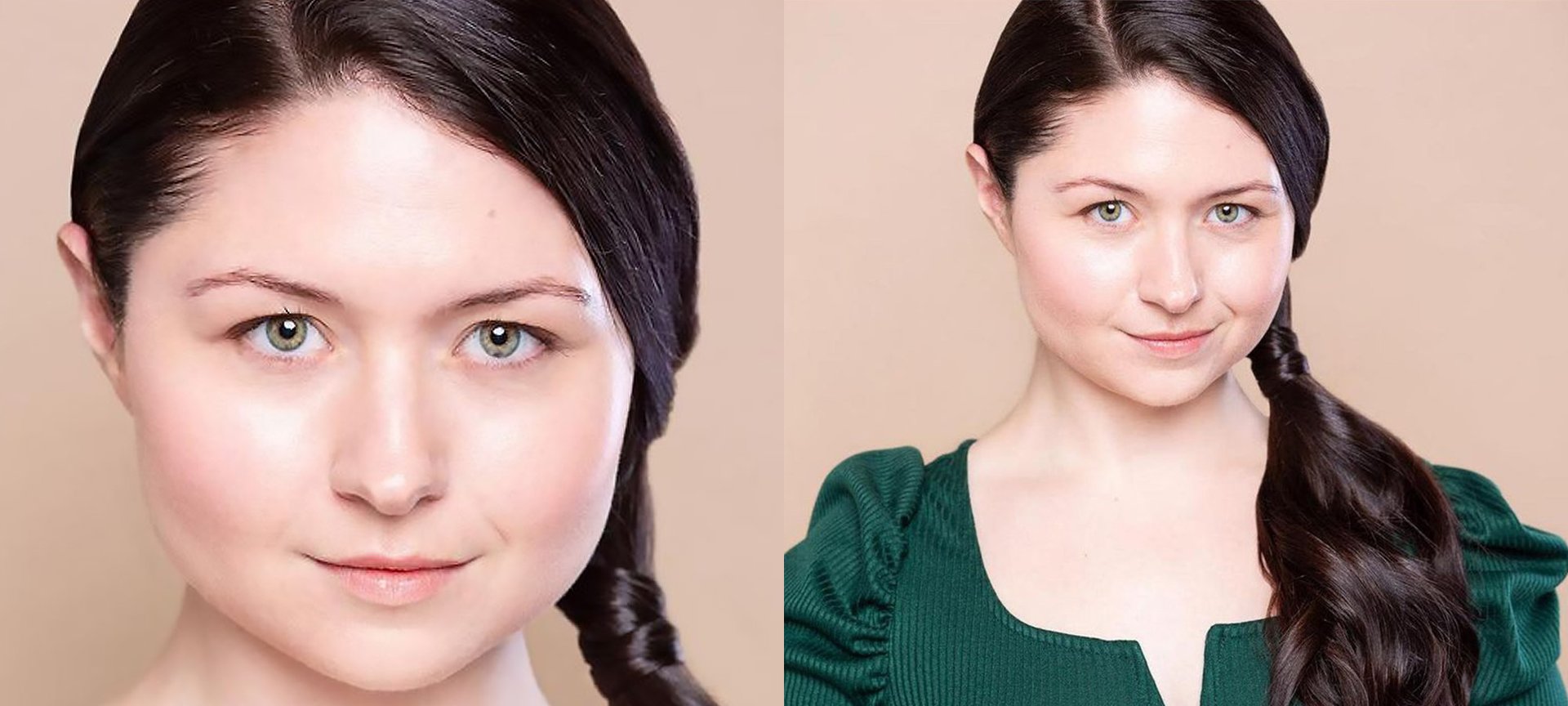 From everyday 'dos to first date looks, side-swept hairstyles are versatile, elegant and easy to achieve. These gorgeous over-the-shoulder looks are not only flattering on all hair types, but they can also upgrade your overall beauty look. Ready to add some new looks to your must-try list? Below we're sharing 15 side-swept styles that are sure to make quite the impression.

1. Twisted Side Ponytail
Timeless and classic in every way, ponytails look fantastic on all hair types. A side-swept twist takes the traditional ponytail to new heights. Simply pull all of your hair to one side, divide it into two sections and lightly twist until you reach halfway down. Secure it with a hair tie and allow the rest of your length to fall seamlessly.

2. Finger Waves
No matter your hair length, this vintage style is the ultimate A-list look. Also known as finger curls, finger waves are a method of setting the hair into curls that sit closely on top of the head and look as if they're coiled. With a few styling products and bobby pins, this glamorous look is easy to sweep to the side. Learn how to get the perfect waves with our guide, How to Get a 1920s Hairstyle.

3. Messy Side-Swept Bun
This look mixes something a little undone with a bit of a romantic vintage vibe. Featuring soft curls that are brushed, teased, and pinned to one side, it also includes face-framing tendrils to complete the side swept look. Gather your hair into a low ponytail to one side of your neck. Throw some quick curls into your ponytail then use a rat tail comb to gently brush from the ends of your hair up towards the base of your ponytail to add extra volume and texture to your hair. Divide your hair into sections and pin one section up at a time, building onto your bun. Finish with a few face-framing strands for a perfectly undone-looking do.

4. Side Flat Twist
This fabulous look is all about playing up your natural texture while creating a beautifully woven headband out of your hair. To get the look, create a deep side part on one side of your head. Gather the parted section and split it into two parts and form a twist, making sure to add hair as you go. Once you reach the middle section of your head, secure the twist with bobby pins. Fluff your natural strands and top off the look with shine spray, like the L'Oréal Paris Elnett Precious Oil Satin Hairspray, to seal the deal.

5. Thick Side-Swept Braid
Equal parts chic and playful, this look offers a boho feel that everyone can't seem to get enough of. Whether you opt for a traditional, rope, or fishtail braid, this hairstyle lets your hair hang in all its lengthy glory while looking seriously stunning. Tease your hair then, either French braid or Dutch braid from one side of your head down and around towards the other shoulder. Make it thicker by pancaking your braid for a super-voluminous woven look.

6.
Side Swept Cornrows
Cornrows can create a variety of creative and classic hairstyles. For a side-swept look, create a deep side part and divide your hair into two sections. Take the larger section and weave it into thin, sleek braids that run perpendicular to the part. Allow the rest of your hair to hang free for extra movement.

7. Short Side Sweep
Who says medium and long hair lengths corner the market on side-swept hairstyles? Give your short locks a side-swept look with the help of a few bobby pins. Brush one side of your hair over and secure with pins where needed to get the look.

8. Loose Bun And Swoop Bangs
Buns will never go out of style, and this side-swept look is the perfect way to combine an updo with the side trend. Start the style off by first pulling your hair to the side. Brush your side-swept bangs as you usually would, and gather the rest of your hair at the side of your neck and pull into a low ponytail. Wrap the length around the base to form a bun and secure with a hair elastic.

9. Soft Textured Waves
Nothing says sophistication like soft, sleek side swept waves. This classic hairstyle works on all lengths and textures for a timelessly elegant look. Start off by spraying your dry hair with the L'Oréal Paris Elvive Dream Lengths Heat Slayer Pre-Iron Spray. Section your hair with clips and use a one-inch curling iron to create curls across your head. Then, use a hair pick to separate and comb through the curls lightly. To keep your waves from falling throughout the day, spritz with the L'Oréal Paris Elnett Satin Hairspray Extra Strong Hold immediately after styling.

10. Chignon
The chignon is a stylish variation of the traditional bun that easily makes a statement. Perfect for almost any occasion, all you need to create the look is to smooth your hair toward the side and follow our article, How to Master a Chignon Hairstyle in 5 Easy Steps.

11. Zipper Braid
For those who prefer a whimsical look, the side-swept zipper braid will suit your needs. The beautiful style features a unique braiding technique that pulls all of your hair off of your face for a glorious updo. To get the look, simply brush your hair toward either side of your choice, grab a section of hair that's around two inches wide, divide it into three equally-sized strands and begin your weaving. While this style can be a bit tricky to master, we recommend checking out our article, How to Create a Zipper Braid, for a step-by-step guide.

12. French Twist
The side-swept French twist is where elegance and edge meet. The super pretty style features pinned hair and a stylish twist that's a real crowd-pleaser. Bring this look to life by brushing your locks to one side and creating a horizontal part in the middle of your head. Next, twist the top section for a rolled effect and pin it in place. Then create a three-strand braid right below your pin and secure it with a hair elastic. With your remaining hair, wrap your strands around the ponytail, and once you reach the ends, secure with another hair elastic. For a guide, check out How to Create a Classic French Twist.


13. Slicked Straight Strands
For those who love a sleek style with a twist then side swept pin-straight locks are the way to go. The hairstyle serves up the right amount of edginess with a classic touch. Get the blunt look with a little help from our article, Super-Straight Strands Are In: Here's How to Get the Look.

14. Bouffant
This look offers a glamorous finish that can easily complement any attire. To get the look, create a horizontal part in the center of your head, making sure that the top half is significantly smaller than the back. Clip the bottom half out of the way. Tease the top layer, smooth the hair back, and secure with bobby pins. Then release the bottom half, apply a bit of hair gel, and brush your hair toward the side. Comb through, mist with hairspray, and you're all set.

15. Tousled Side Swept Curls
Blurring the lines between a playful and flirty vibe, this side swept look can easily go from day to night. Start by using hair rollers or a curling iron to create large curls and lightly tease the roots or apply volume spray for extra lift. Then flip your hair over to one side, enforcing a side part, and pulling the front section over one eye. The trick is to make everything look artfully mussed yet totally effortless so don't be afraid to leave a few strands flying in random directions.
Next: The 25 Biggest 2021 Hair Trends For You To Try

Written by: Lauren Paige Richeson, Photo Credit: Jamie Kirsten Howard, IG/@jamiekirstenhoward
{ "@context": "https://schema.org/", "@type": "WebPage", "speakable": { "@type": "SpeakableSpecification", "cssSelector": ["speakable-content"] }, "url": "https://es.lorealparisusa.com/revista-de-belleza/peinado/peinados-tendencias/side-swept-hair-ideas" }
Descubrir más trucos y consejos
Ver todos los artículos
Shop Featured Hair Style products
Discover More
{ "@context": "http://schema.org", "@type": "BreadcrumbList", "itemListElement": [ { "@type":"ListItem", "position": 1, "item": { "@id": "/", "name": "Home" } } , { "@type":"ListItem", "position": 2, "item": { "@id": "https://es.lorealparisusa.com/revista-de-belleza", "name": "Revista de belleza" } } , { "@type":"ListItem", "position": 3, "item": { "@id": "https://es.lorealparisusa.com/revista-de-belleza/peinado", "name": "Encuentra tu próximo look sexy" } } , { "@type":"ListItem", "position": 4, "item": { "@id": "https://es.lorealparisusa.com/revista-de-belleza/peinado/peinados-tendencias", "name": "Tendencias de peinado" } } , { "@type":"ListItem", "position": 5, "item": { "@id": "https://es.lorealparisusa.com/revista-de-belleza/peinado/peinados-tendencias/side-swept-hair-ideas", "name": "side-swept-hair-ideas" } } ] }