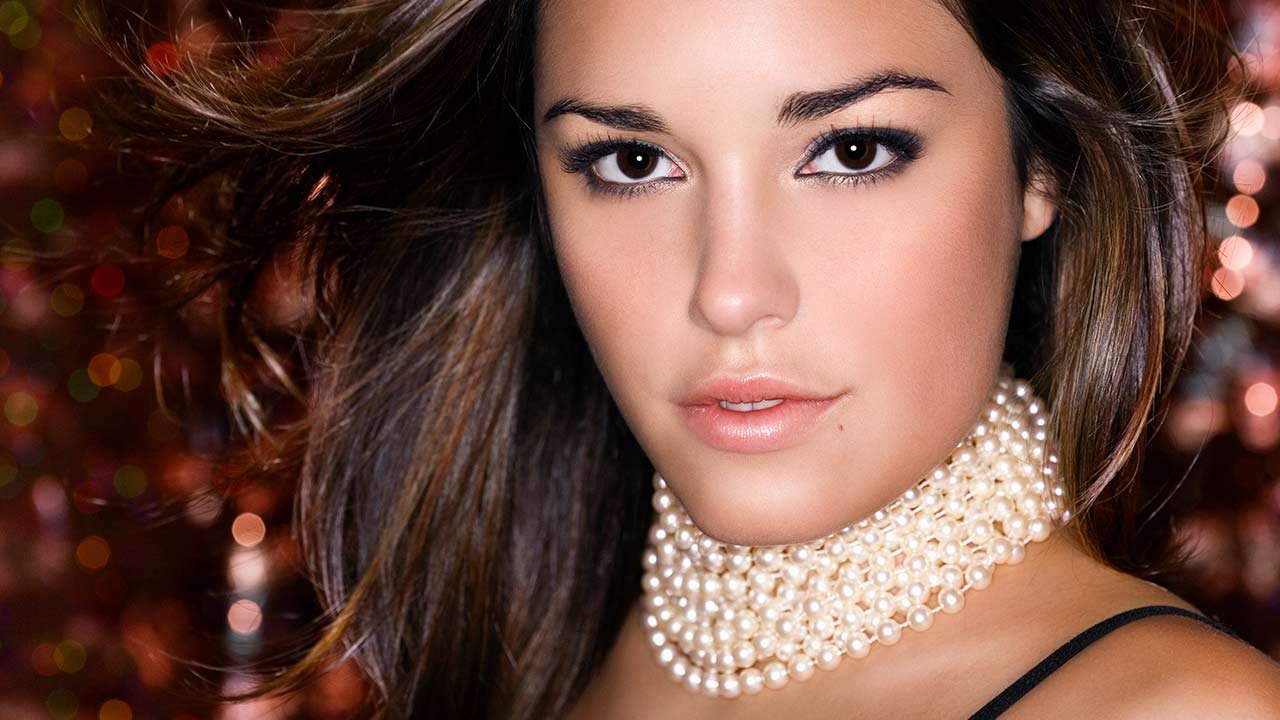 If you want to switch up your hair color without completely overhauling your look, why not consider adding a few highlights to the mix? While old school highlights were known for being chunky and super-noticeable, today's highlights are all about expert application and precision to create natural-looking brightness. The best part is, you don't have to step foot into a salon to get highlights—you can DIY them right at home. So, if you're looking to update your hair color without making a huge change, you've come to the right place. Keep reading to learn how to highlight your hair at home.
What You Need to Know Before Creating At-Home Highlights
Before you get started on adding highlights to your hair, it's important to keep a few things in mind. Highlights involve bleaching sections of your hair to lighten them. If you're starting with a dark base shade, then it could take multiple dye sessions to reach your desired color. That's why it's a good idea to keep your expectations in check when you're highlighting your hair at home. What's more, making a very dramatic color change can be quite tricky at home—so in those instances, it could be a good idea to visit a salon. Phew. Now that we've gotten that out of the way, let's get on to the fun part—actually highlighting your hair.
How to Highlight Your Hair at Home
So you're ready to highlight your hair at home. Where do you start? Pick up an at-home highlighting kit, like the L'Oréal Paris Féria Multi-Faceted Highlighting Kit. When creating your highlights, first decide where you'd like to place your highlights and how thin or thick you want them to be. Once you're all set, make sure to follow all of the instructions included with the packaging. You're well on your way to a brand spanking new hair color!
How to Take Care of Highlighted Hair
Color-treated hair—including highlighted hair—requires special care. Show your highlights the attention they deserve by following our guide to taking care of colored hair.
1. Switch to a system of shampoo, conditioner, and mask formulated for color-treated hair. Make room in your shower for some new products! Stock up on a shampoo, conditioner, and hair mask formulated for color-treated hair. Try the L'Oréal Paris Hair Expert Color Vibrancy Intensive Shampoo, L'Oréal Paris Hair Expert Color Vibrancy Intensive Conditioner, and L'Oréal Paris Hair Expert Color Vibrancy Intensive Ultra Recovery Mask. Gently massage the shampoo into wet hair, then rinse. Follow up with the conditioner, leaving it on for 1-2 minutes before rinsing out. Once or twice a week, swap out the conditioner for the hair mask and leave it on for 3-5 minutes before rinsing out.
2. Turn down the dial in the shower. Super-hot water can strip your strands of essential oils, which can lead to drier-feeling and duller-looking hair. The next time you shower, turn down the dial and wash off in lukewarm temps instead. Trust us, your highlighted hair will thank you!
3. Protect your hair before heat-styling. There's no denying that highlights look especially pretty when paired with perfectly curled hair. There's just something about the way light reflects off the bends in each section of hair. To get the look, you'll need to use a curling wand or curling iron. But before you pick up your heat tool, spritz on a heat protectant, like the L'Oréal Paris Advanced Hairstyle BOOST IT Blow Out Heatspray, first.
Not much of a curls girl? Well, even if you tend to use your flat iron more often, you should still use a heat protectant before straightening your highlighted hair. Use the L'Oréal Paris Advanced Hairstyle SLEEK IT Iron Straight Heatspray before reaching for your flat iron.
We've got more info on some of the most popular highlighting trends of the moment. Read our article, Balayage 101: Everything You Need to Know About This Highlighting Technique, to brush up on your hair color knowledge.
{ "@context": "https://schema.org/", "@type": "WebPage", "speakable": { "@type": "SpeakableSpecification", "cssSelector": ["speakable-content"] }, "url": "https://es.lorealparisusa.com/revista-de-belleza/coloracion/tutoriales-coloracion/all-over-color-with-highlights-101" }
Descubrir más trucos y consejos
Ver todos los artículos
Shop Featured Hair Color products
Discover More
{ "@context": "http://schema.org", "@type": "BreadcrumbList", "itemListElement": [ { "@type":"ListItem", "position": 1, "item": { "@id": "/", "name": "Home" } } , { "@type":"ListItem", "position": 2, "item": { "@id": "https://es.lorealparisusa.com/revista-de-belleza", "name": "Revista de belleza" } } , { "@type":"ListItem", "position": 3, "item": { "@id": "https://es.lorealparisusa.com/revista-de-belleza/coloracion", "name": "Ideas atrevidas de profesionales de la coloración" } } , { "@type":"ListItem", "position": 4, "item": { "@id": "https://es.lorealparisusa.com/revista-de-belleza/coloracion/tutoriales-coloracion", "name": "Tutoriales de coloración" } } , { "@type":"ListItem", "position": 5, "item": { "@id": "https://es.lorealparisusa.com/revista-de-belleza/coloracion/tutoriales-coloracion/all-over-color-with-highlights-101", "name": "all-over-color-with-highlights-101" } } ] }