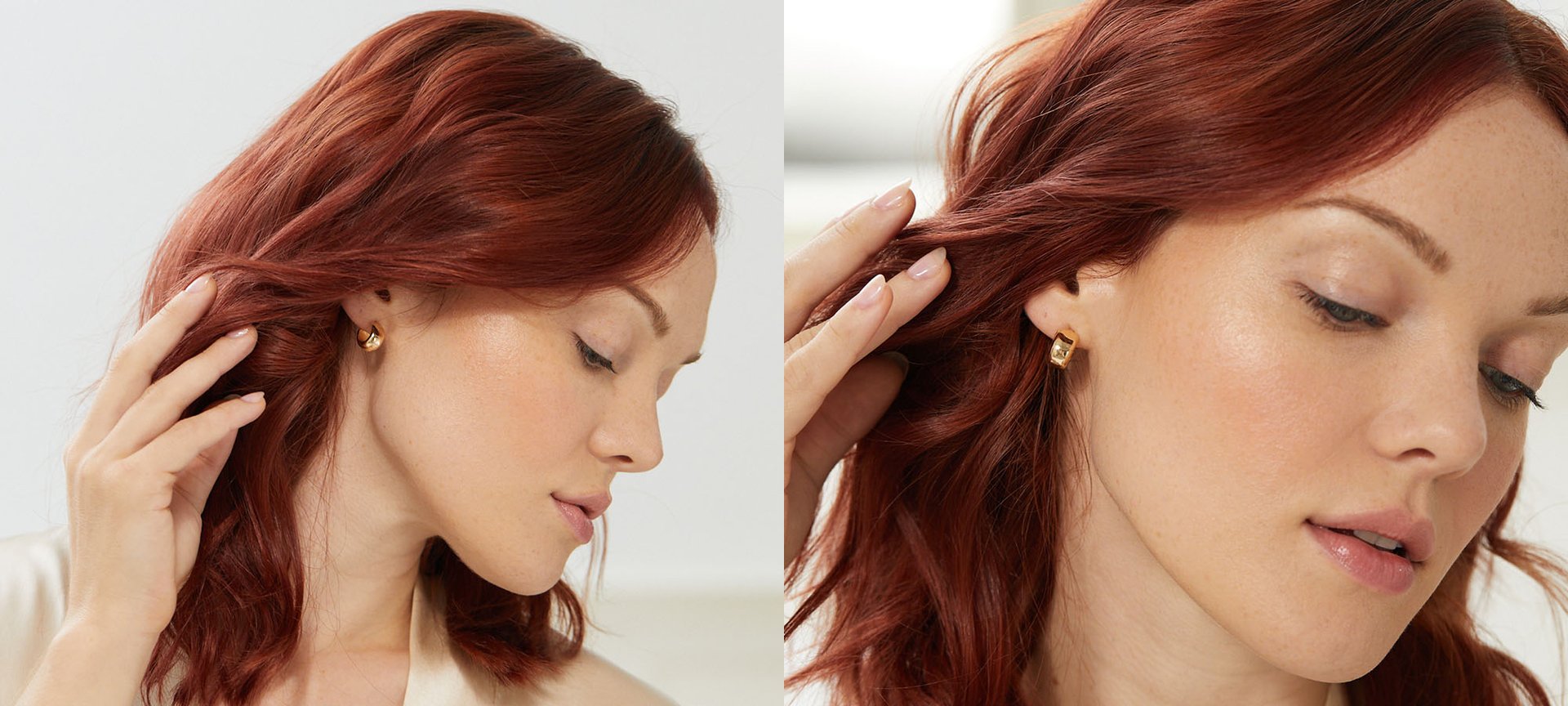 tendencias-belleza
5 Apple Cider Vinegar Beauty Benefits You Should Know About
This pantry staple does more than flavor your salad.
These days you'd be hard-pressed to find someone who isn't gushing about the benefits of apple cider vinegar (aka ACV) on social media. This popular ingredient has been in the limelight for quite a while now and with good reason. As it turns out, there are some noteworthy apple cider vinegar benefits that could boost your beauty look. Whether you use apple cider vinegar for your hair or for your skin (or both), we'd say it's certainly worth trying in your beauty regimen. Want to know more about ACV? Read on to learn about five apple cider vinegar beauty benefits to keep on your radar.
What Is Apple Cider Vinegar?
Before we talk about the beauty benefits of apple cider vinegar, let's talk a little bit about what exactly apple cider vinegar is. According to a study from the Asian Journal of Science and Technology (AJST), apple cider vinegar is a type of vinegar made from apples through two processes of fermentation. As with apple juice, apple cider vinegar commonly contains biotin, folic acid, and vitamin C, per the AJST study.
5 Apple Cider Vinegar Beauty Benefits
We're sure you've heard people say they use apple cider vinegar for acne, apple cider vinegar hair rinses, and more. We're here to debunk the myths and confirm the facts by sharing five ACV benefits that are actually backed by research.
The Benefits of Apple Cider Vinegar For Hair
With products like apple cider vinegar shampoos and hair rinses, it's no surprise you may be curious about the benefits of apple cider vinegar for hair. Take note of the following, courtesy of the United States Patent Office, to see why using apple cider vinegar in your hair care routine may be worthwhile for your strands.
Apple Cider Vinegar Hair Benefit 1. Buildup removal
Apple cider vinegar contains minerals, amino acids, and fatty acids that remove buildup from hair without the use of harsh surfactants. This is likely why you often see apple cider vinegar scalp rinses specifically made for under care for protective hairstyles. They get underneath braids and weaves so that you can rinse buildup from the scalp while you still rock your hairstyle of choice.
Apple Cider Vinegar Hair Benefit 2. Restore pH levels
Those same minerals, amino acids, and fatty acids mentioned above also work to restore the natural pH of your hair.
Apple Cider Vinegar Hair Benefit 3. Boost shine
Who doesn't want a lustrous mane? The minerals, amino acids, and fatty acids in apple cider vinegar seal the hair cuticle, resulting in shiny strands.
The Benefits of Apple Cider Vinegar For Skin
Let's talk apple cider vinegar for skin. You may have heard word about the use of this ingredient to help treat acne. While studies have shown that ACV has antimicrobial effects on certain bacteria — and dermatologists have even touted its anti-inflammatory properties — there has yet to be research that supports this claim to be true. But that's not to say it can't help with other skin-related concerns. Using apple cider vinegar on the face is not as common as using it on the body, with apple cider vinegar baths in particular being popular. Here are two ways ACV is used to address skin concerns.
Apple Cider Vinegar Skin Benefit 1. Balance eczema
A common skin condition, the American Academy of Dermatology (AAD) refers to eczema (atopic dermatitis) as irritated skin, with symptoms including dry, itchy, red skin, and more. While there is still more research to be done to determine the effectiveness of using apple cider vinegar on atopic dermatitis, according to the National Eczema Association, apple cider vinegar may help those with eczema balance pH levels. Still, there is little evidence that solidifies this benefit.
Apple Cider Vinegar Skin Benefit 2. Calm psoriasis itch
A skin condition that causes the body to produce new skin cells at a quicker rate, resulting in a plaque or patch, psoriasis is another skin condition that may benefit from apple cider vinegar, per the AAD. According to the National Psoriasis Foundation, apple cider vinegar can be used to help with the scalp itch associated with psoriasis.
Next: Is Aloe Vera Good for Your Face?
Edited by: Shalwah Evans, Photography: Chaunte Vaughn, Associate Creative Director: Melissa San Vicente-Landestoy, Art Director: Hannah Packer, Associate Creative Producer: Becca Solovay, Associate Content Director: Shalwah Evans, Makeup Artist: Jonet Williamson, Hair Stylist: Akihisa Yamaguchi, Wardrobe Stylist: Alexis Badiyi, Digital Tech: Erik Dalzen, Photo Assistant: Sam Kang, Model: Alexandra Van Zant
{ "@context": "https://schema.org/", "@type": "WebPage", "speakable": { "@type": "SpeakableSpecification", "cssSelector": ["speakable-content"] }, "url": "https://es.lorealparisusa.com/revista-de-belleza/consejos-de-belleza/tendencias-belleza/apple-cider-vinegar-benefits-for-hair-and-skin" }
Descubrir más trucos y consejos
Ver todos los artículos
Mejora tu rutina
Muestra más amor a tu nuevo look:
makeup
{ "@context": "http://schema.org", "@type": "BreadcrumbList", "itemListElement": [ { "@type":"ListItem", "position": 1, "item": { "@id": "/", "name": "Home" } } , { "@type":"ListItem", "position": 2, "item": { "@id": "https://es.lorealparisusa.com/revista-de-belleza", "name": "Revista de belleza" } } , { "@type":"ListItem", "position": 3, "item": { "@id": "https://es.lorealparisusa.com/revista-de-belleza/consejos-de-belleza", "name": "Ideas profesionales para tu look único" } } , { "@type":"ListItem", "position": 4, "item": { "@id": "https://es.lorealparisusa.com/revista-de-belleza/consejos-de-belleza/tendencias-belleza", "name": "Tendencias de belleza" } } , { "@type":"ListItem", "position": 5, "item": { "@id": "https://es.lorealparisusa.com/revista-de-belleza/consejos-de-belleza/tendencias-belleza/apple-cider-vinegar-benefits-for-hair-and-skin", "name": "apple-cider-vinegar-benefits-for-hair-and-skin" } } ] }