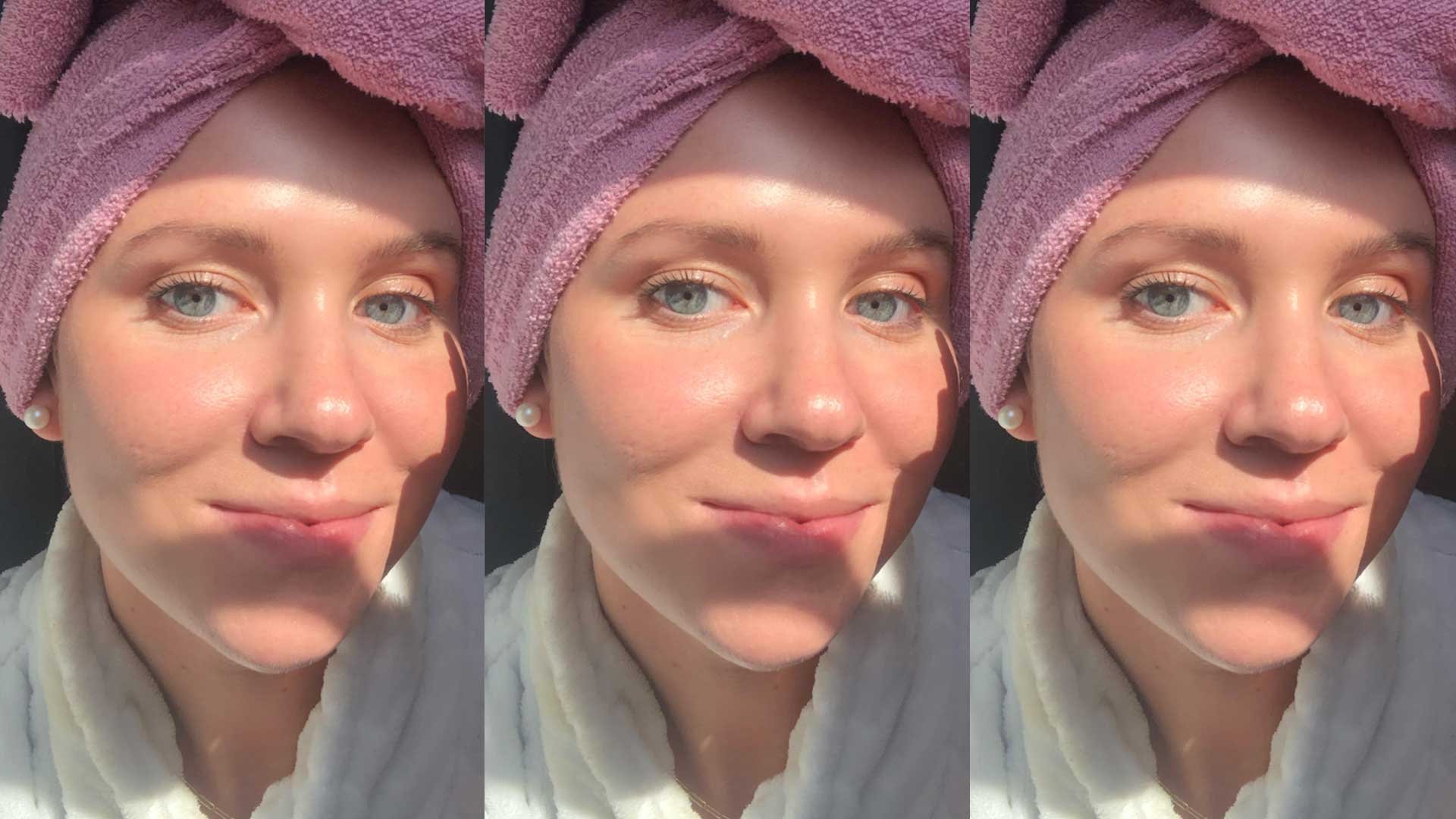 I've never been able to grow my thin hair past my shoulders. Once the lengths of my hair begin to brush up against my shoulders, the ends start splitting, and before I know it, I'm sitting in a salon chair about to get a chop.
In an effort to grow my hair out, I've been getting serious about the products I use to wash, treat and style my tresses. When I discovered the L'Oréal Paris Elvive Dream Lengths collection, I immediately switched out my existing hair care products for the shampoo, conditioner and the dry shampoo. Soon after, I was intrigued by the L'Oréal Paris Elvive Dream Lengths 8 Second Wonder Water Lamellar Rinse Out, but I wasn't sure what kind of results to expect from it. Nonetheless, I added it to my hair care routine — here's what happened.
What Is Wonder Water Lamellar Rinse Out?
The L'Oréal Paris Elvive Dream Lengths 8 Second Wonder Water Lamellar Rinse Out is a hair treatment that acts as a primer to help your strands feel smoother, silkier and easier to style. The wonder water is formulated with moisturizing ingredients, such as amino acids and vitamins, which take action in about eight seconds to revive damaged hair without weighing it down.
When paired with the L'Oréal Paris Elvive Dream Lengths Restoring Shampoo for Long, Damaged Hair and the L'Oréal Paris Elvive Dream Lengths Conditioner for Long, Damaged Hair, wonder water locks in moisture and seals split ends for longer, healthier hair.
How to Use Wonder Water Lamellar Rinse Out
To use, apply the wonder water after shampooing onto wet hair, only at the lengths. When I applied the wonder water to my lengths, I felt a warm sensation. If this happens to you, have no fear — you're just feeling the lamellar technology working its magic to moisturize your locks! Avoiding the scalp, quickly massage the wonder water into your hair for eight seconds before rinsing. Follow up with a conditioner.
If you'll be heat styling your hair, use heat protectant first. I prefer the L'Oréal Paris Elvive Dream Lengths Heat Slayer Pre-Iron Spray Leave-In to protect my hair from heat damage for up to 450 degrees, while leaving it smelling fruity and sweet. Heat styling can damage the ends of your hair tremendously by dehydrating and even burning your strands, so adding a heat protectant to your hair care routine is a must, especially if you're trying to grow out your hair or preserve the health of your lengths.
How Wonder Water Lamellar Rinse Out Performed on My Hair
I've always had dry hair, thanks to genetics and occasional heat styling. As a result, each time I attempt to grow my hair long, I'm left with shoulder-length hair made up entirely of coarse split ends. After years of applying masks and conditioning treatments to repair my damaged strands without success, I pretty much gave up hope that I'd be able to have the long, sexy locks I want so badly.
I figured that I had nothing to lose when I came across the wonder water lamellar rinse out treatment and tried it out in the shower one day. When the product first came out of the bottle, I was confused to find that it was warm to the touch and if I'm being honest, I almost stopped right there. I'd never experienced anything like it before! But I persisted and followed the directions on the bottle, massaging the warm product through my hair for no more than eight seconds before rinsing it out.
When I got out of the shower, my first thought was, What the heck was that all about? Then my second thought was, OMG my hair has never felt this soft! Before making any final judgments, I wanted to let my hair air dry and see the state of my ends.
Fast forward an hour or so, I was pleasantly surprised that my hair felt soft and silky while looking shiny and smooth. Believe it or not, those eight seconds have the power to seal dry, coarse ends like mine while giving them an instant boost of moisture.
The Final Results
After my first use of the wonder water, I immediately felt a difference in the texture of my hair — hello silky, healthy-looking ends! Every time I wash my hair, I've been sure to include the extra wonder water step in order to help seal my split ends and keep my lengths moisturized.
In just eight weeks, I've seen my hair grow an inch, which might not seem like a lot, but I could barely grow that in three months before adding this treatment to my regimen. The final verdict: Wonder Water is a keeper for my hair care routine.
Next: Split Ends 101: How to Identify, Treat and Prevent Them
Written and photographed by: Caitlyn Martyn
{ "@context": "https://schema.org/", "@type": "WebPage", "speakable": { "@type": "SpeakableSpecification", "cssSelector": ["speakable-content"] }, "url": "https://es.lorealparisusa.com/revista-de-belleza/cuidado-capilar/todos-los-tipos-de-cabello/wonder-water-editor-review" }
Descubrir más trucos y consejos
Ver todos los artículos
Shop Featured Hair Care products
Discover More
{ "@context": "http://schema.org", "@type": "BreadcrumbList", "itemListElement": [ { "@type":"ListItem", "position": 1, "item": { "@id": "/", "name": "Home" } } , { "@type":"ListItem", "position": 2, "item": { "@id": "https://es.lorealparisusa.com/revista-de-belleza", "name": "Revista de belleza" } } , { "@type":"ListItem", "position": 3, "item": { "@id": "https://es.lorealparisusa.com/revista-de-belleza/cuidado-capilar", "name": "Todo sobre el cabello sano" } } , { "@type":"ListItem", "position": 4, "item": { "@id": "https://es.lorealparisusa.com/revista-de-belleza/cuidado-capilar/todos-los-tipos-de-cabello", "name": "Todos los tipos de cabello" } } , { "@type":"ListItem", "position": 5, "item": { "@id": "https://es.lorealparisusa.com/revista-de-belleza/cuidado-capilar/todos-los-tipos-de-cabello/wonder-water-editor-review", "name": "wonder-water-editor-review" } } ] }