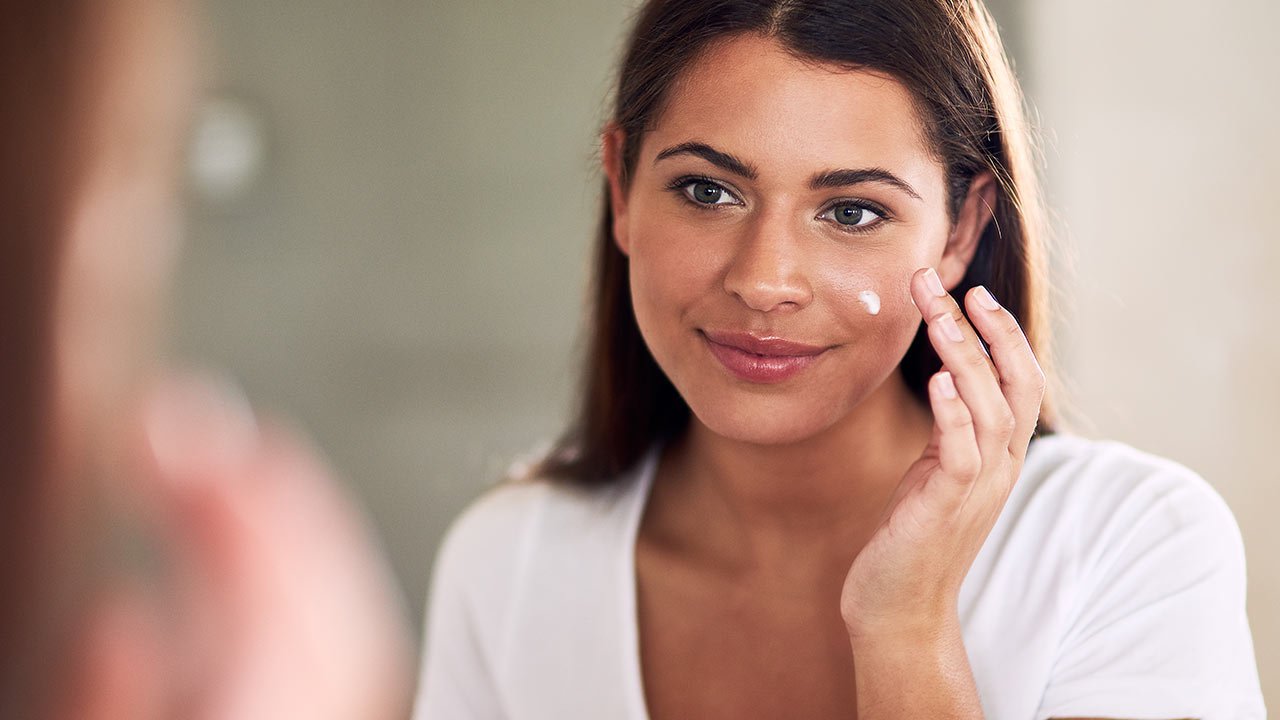 You've likely heard of salicylic acid as a popular ingredient in many skin care products, especially if you have acne. The fact is, no matter what your skin concern, salicylic acid may just be the ingredient your skin care routine is currently missing. If you're curious to learn more about salicylic acid for skin, including its skin care benefits and what salicylic acid products you should look out for, then you're in the right place. Keep reading to learn the ins and outs, starting with what salicylic acid is in the first place.
What Is Salicylic Acid?
Before we get into the skin care benefits of salicylic acid, let's discuss what salicylic acid is. According to the Food and Drug Administration (FDA), salicylic acid is a type of beta-hydroxy acid (BHA). In case you need a refresher, BHAs act as exfoliants, meaning they can help remove dead skin cells from the skin's surface. Per the FDA, salicylic acid is the most commonly used BHA in skin care products.
What Are The Benefits of Salicylic Acid For Skin?
Now that you know what salicylic acid is—a BHA that can help exfoliate the skin's surface—it's time to get down to what makes this rockstar ingredient so special. You may be wondering: "What does salicylic acid do and how can it benefit your skin?" According to the American Academy of Dermatology (AAD), salicylic acid for acne is a common treatment. The exfoliating properties of salicylic acid make it a holy grail, as the buildup of dead skin cells on the skin's surface can clog pores—and clogged pores can lead to breakouts. The FDA states that BHAs such as salicylic acid can also help improve the overall appearance of skin with continued use over time.
How Can You Add Salicylic Acid Products To Your Routine?
If you find yourself asking, "What is salicylic acid found in?," there's more than one answer to that. There are a number of salicylic acid products you can seek out to reap the aforementioned benefits. In fact, there are many different types of skin care formulas with salicylic acid, such as salicylic acid cleanser and salicylic acid gel. According to the AAD, you can find the ingredient in facial cleansers, moisturizers, face scrubs, cleansing cloths, body wash, and cleansing pads.
As far as using skin care products with salicylic acid goes, the FDA recommends testing any skin care product on a small area first to see how your skin responds. If your skin has no reaction after doing a patch test, you can go ahead and add the product to your regular routine. Keep in mind, salicylic acid products won't work overnight. The AAD says it can take time—anywhere from four to eight weeks—for mild acne to start clearing up after adding salicylic acid to your skin care routine; the same goes for the rest of salicylic acid's benefits. Patience is key!
Also, it's important to make note of the fact that you must take proper sun protection measures when you use skin care products formulated with BHAs like salicylic acid, as they can make your skin more sensitive to the sun. Apply a broad-spectrum sunscreen with an SPF of 30 or higher daily as directed, limit your amount of time in the sun (especially between 10 a.m. and 2 p.m., which are the sun's peak hours), seek shade when you're outside, and cover up exposed areas in long-sleeved shirts, pants, a broad-brimmed hat, and UV-blocking sunglasses.
Our Best Skin Care Products Formulated With Salicylic Acid
If you're looking to add a salicylic acid product to your skin care routine, we have two options you may be interested in.
L'Oréal Paris Revitalift Derm Intensives 3.5% Glycolic Acid Cleanser: This glycolic and salicylic acid cleanser helps to cleanse and resurface your skin by gently exfoliating dirt, oil, debris, and dead skin cells. The formula also contains aloe vera to prevent it from drying your skin. It gently works its magic to reveal a smoother, brighter complexion.
How to use it: Lather a small amount of cleanser into wet hands and gently massage it onto skin using a light circular motion. Rinse thoroughly with warm water and pat dry.
L'Oréal Paris HydraFresh Toner: To further cleanse your skin, try this gentle, non-drying toner. The formula contains pro-vitamin B5 and salicylic acid, which work to refresh and soften your skin. After using, you'll have a brighter, more supple complexion.
How to use it: After cleansing, saturate a cotton pad with the toner and gently glide it over your face.
Is Salicylic Acid For Acne All You Need? Here's What Else There Is To Know
In addition to adding salicylic acid to your skin care routine, there are a few other steps you can take if you have mild acne. According to the FDA, it's a good idea to use skin care products and makeup that are non-comedogenic or non-acnegenic, which means they are formulated to not clog pores.
Next up: If you're ready for another skin care lesson, it's time to up your knowledge on alpha-hydroxy acids. Head on over to our article, The Beauty Benefits of Glycolic Acid, to get the scoop.
{ "@context": "https://schema.org/", "@type": "WebPage", "speakable": { "@type": "SpeakableSpecification", "cssSelector": ["speakable-content"] }, "url": "https://es.lorealparisusa.com/revista-de-belleza/cuidado-piel/fundamentos-del-cuidado-de-la-piel/what-is-salicylic-acid" }
Descubrir más trucos y consejos
Ver todos los artículos
Shop Featured Skin Care products
Discover More
{ "@context": "http://schema.org", "@type": "BreadcrumbList", "itemListElement": [ { "@type":"ListItem", "position": 1, "item": { "@id": "/", "name": "Home" } } , { "@type":"ListItem", "position": 2, "item": { "@id": "https://es.lorealparisusa.com/revista-de-belleza", "name": "Revista de belleza" } } , { "@type":"ListItem", "position": 3, "item": { "@id": "https://es.lorealparisusa.com/revista-de-belleza/cuidado-piel", "name": "Tratamiento de la piel para todas las edades" } } , { "@type":"ListItem", "position": 4, "item": { "@id": "https://es.lorealparisusa.com/revista-de-belleza/cuidado-piel/fundamentos-del-cuidado-de-la-piel", "name": "Esenciales del cuidado de la piel" } } , { "@type":"ListItem", "position": 5, "item": { "@id": "https://es.lorealparisusa.com/revista-de-belleza/cuidado-piel/fundamentos-del-cuidado-de-la-piel/what-is-salicylic-acid", "name": "what-is-salicylic-acid" } } ] }