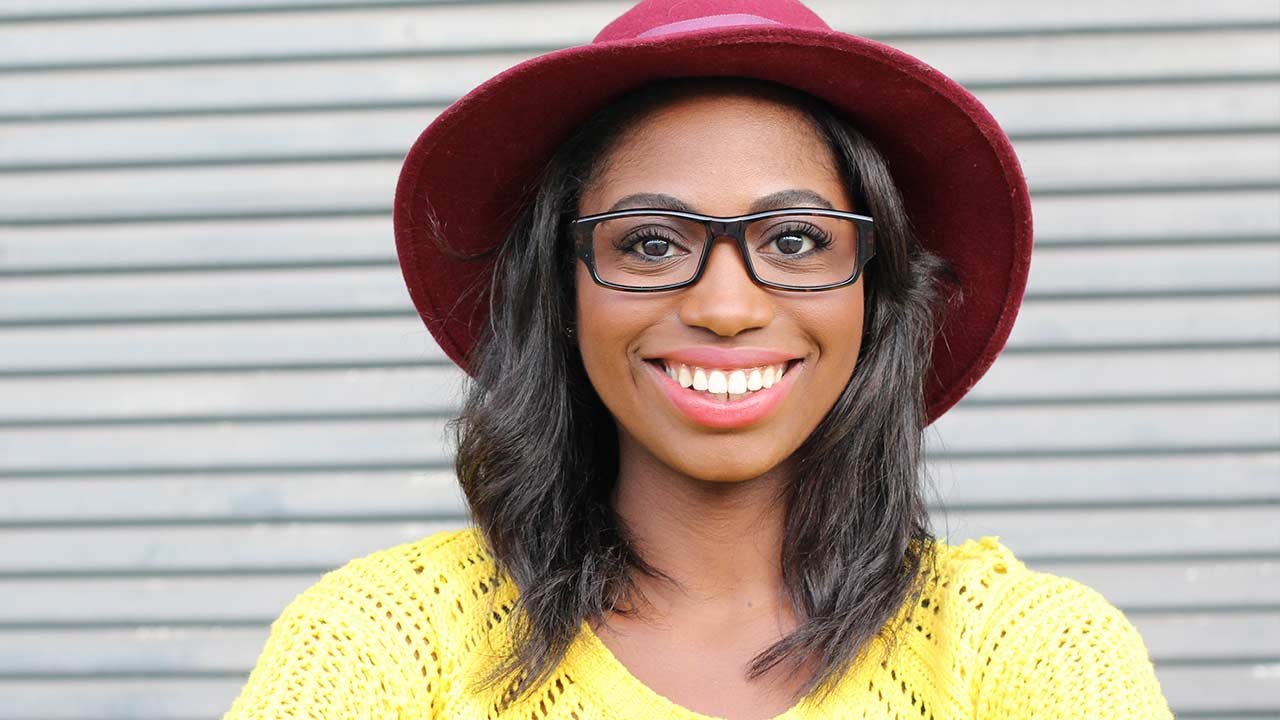 While your 20s serve as a decade of discovery when it comes to skin care, your 30s should be all about implementing what you've learned. And as we age, our skin starts to lose its ability to retain moisture and replenish itself, leading to common skin care concerns like fine lines and wrinkles. So the skin care routine you created for your younger self will definitely need an upgrade based on the needs of your skin in your 30s. And if you've already begun to notice a few signs of aging, it is not too late to help reduce their appearance. You'll just need the right tools to get the job done. So keep reading for five must-have skin care products you should add to your skin care routine, along with tips on how to use them properly.
1. Face Scrub
The skin goes through a frequent cycle of shedding and creating new skin cells. And according to the Mayo Clinic, pores can become clogged due to dead skin cells accumulating on the skin's surface. As you get older, your skin's ability to shed those dead skin cells from the skin's surface slows down, which can lead to buildup and a dull-looking complexion. So make sure to use an exfoliator two to three times a week, like the L'Oréal Paris Revitalift Bright Reveal Brightening Daily Scrub Cleanser. It's formulated with glycolic acid and gentle micro-pearls to exfoliate skin cells from the surface, leaving you with visibly brighter-looking skin. Just lather the product into wet hands, gently massage it onto your skin in a circular motion and rinse thoroughly with lukewarm water.
Editor's Tip: Always use sunscreen after using this product, as glycolic acid can cause sun sensitivity.
2. Facial Serum
When you enter your 30s, you may notice that fine lines and wrinkles are beginning to appear on your skin. That's why you may want to consider adding an anti-aging product, like the L'Oréal Paris Age Perfect Cell Renewal Midnight Serum into your skin care regimen. It's formulated with an exclusive L'Oréal Paris patented antioxidant recovery complex, which works to replenish the skin's antioxidant levels (which boost the skin's renewal process overnight), smooth out wrinkles, and lock in moisture thanks to its dose of hyaluronic acid. This serum is also designed to be used in the morning and evening, helping to provide antioxidants that protect the skin. Apply three to four drops of the serum onto your skin before slathering on your moisturizer. This will allow the serum to absorb into the skin properly.
3. Day Moisturizer With SPF
Wearing broad-spectrum SPF is one of the most important steps you can take to protect your skin (for all ages!) against harmful UV rays that can contribute to wrinkles, fine lines, and dark spots. That's why it's important to apply sunscreen with an SPF of 30 or more, and you can do so by using a moisturizer formulated with SPF like the L'Oréal Paris Age Perfect Rosy Tone Broad Spectrum SPF 30 Sunscreen. This ultra-hydrating cream is infused with imperial peony extract and LHA (lipo hydroxy acid) to instantly revive the skin's rosy tone while protecting it from the sun's rays. Massage a generous amount of product into the face and neck at least 15 minutes before heading outside to allow the ingredients to absorb into the skin.
Editor's Tip: Give your skin an extra boost while applying moisturizer using a gua sha tool. After applying the moisturizer, grab a gua sha tool and swipe it across your cheeks, forehead, and eyebrow area. This massaging technique may help reduce the appearance of wrinkles and fine lines as well.
4. Eye Cream
Since the skin around your eyes is thinner than the rest of your face, your eyes are usually the first place you'll notice signs of aging. Try using the L'Oréal Paris RevitaLift Triple Power Eye Treatment to help prevent and reduce those signs. This luxurious, lightweight cream is formulated with hyaluronic acid, caffeine, pro-retinol, and vitamin C. These skin care ingredients are all great at helping to reduce the look of under-eye bags, fine lines, wrinkles, and puffiness. Plus, the cooling tip applicator feels amazing! Massage the eye cream gently around your eye area until fully absorbed, morning and night.
5. Overnight Face Mask
Overnight face masks are different from the masks you're probably used to. They are meant to be applied right before bed, and you leave them on while you sleep for added hydration (a must when you're in your 30s since skin can get drier as you age). The L'Oréal Paris RevitaLift Triple Power Anti-Aging Overnight Mask is a rich, hydrating leave-on creamy face mask that forms a protective shield over the skin. And it's formulated with good-for-you skin care ingredients like pro-retinol, vitamin C, and hyaluronic acid, which will help reduce signs of aging and brighten your complexion. Massage a generous amount of product into your face, neck, and jawline, and then catch your beauty sleep.
Photo Credit: Sarah Duvivier
{ "@context": "https://schema.org/", "@type": "WebPage", "speakable": { "@type": "SpeakableSpecification", "cssSelector": ["speakable-content"] }, "url": "https://es.lorealparisusa.com/revista-de-belleza/cuidado-piel/preocupaciones-de-cuidado-de-la-piel/best-skin-care-products-for-your-30s" }
Descubrir más trucos y consejos
Ver todos los artículos
Shop Featured Skin Care products
Discover More
{ "@context": "http://schema.org", "@type": "BreadcrumbList", "itemListElement": [ { "@type":"ListItem", "position": 1, "item": { "@id": "/", "name": "Home" } } , { "@type":"ListItem", "position": 2, "item": { "@id": "https://es.lorealparisusa.com/revista-de-belleza", "name": "Revista de belleza" } } , { "@type":"ListItem", "position": 3, "item": { "@id": "https://es.lorealparisusa.com/revista-de-belleza/cuidado-piel", "name": "Tratamiento de la piel para todas las edades" } } , { "@type":"ListItem", "position": 4, "item": { "@id": "https://es.lorealparisusa.com/revista-de-belleza/cuidado-piel/preocupaciones-de-cuidado-de-la-piel", "name": "Preocupaciones de cuidado de la piel" } } , { "@type":"ListItem", "position": 5, "item": { "@id": "https://es.lorealparisusa.com/revista-de-belleza/cuidado-piel/preocupaciones-de-cuidado-de-la-piel/best-skin-care-products-for-your-30s", "name": "best-skin-care-products-for-your-30s" } } ] }