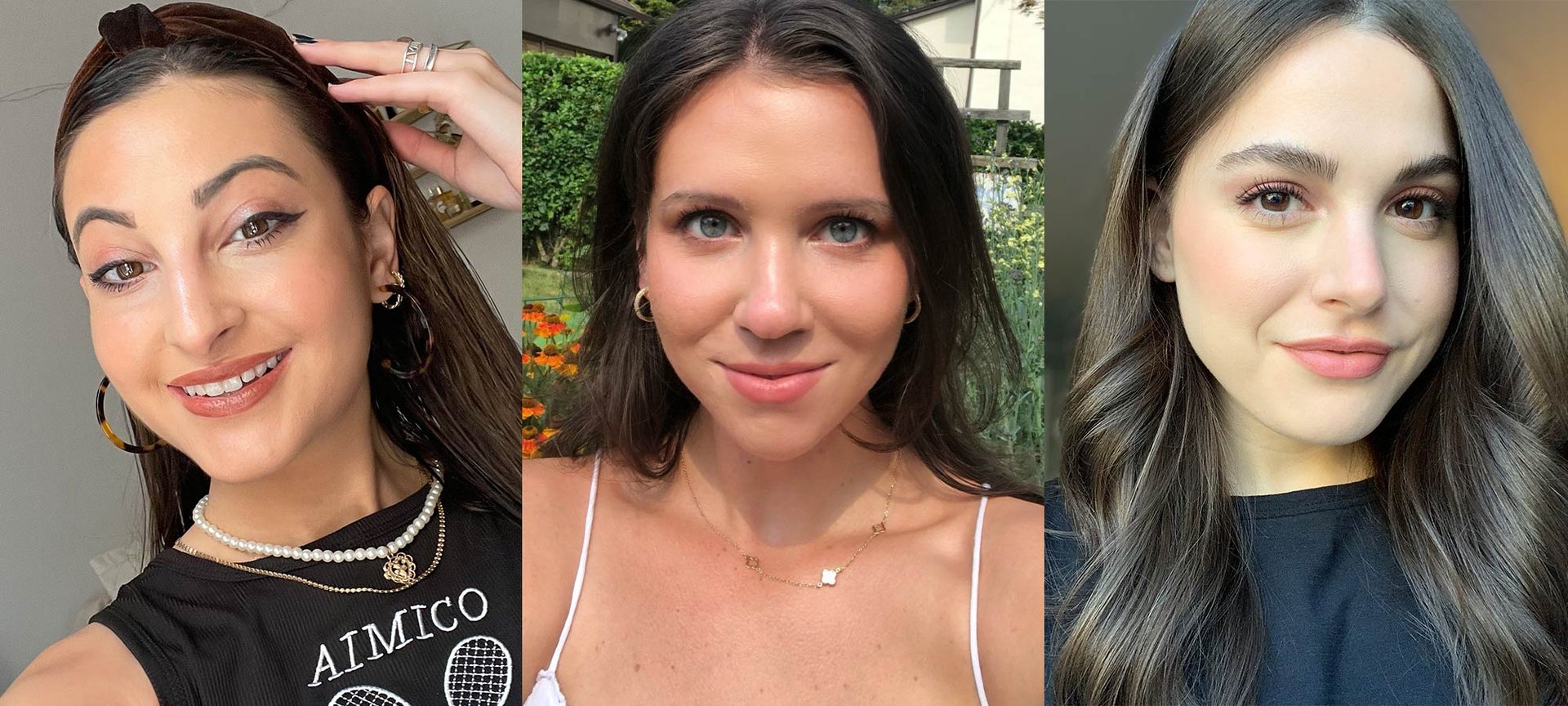 maquillaje de ojos
The Best L'Oréal Paris Mascara For Your Lash Type
There's one for every lash.

Having the right mascara in your makeup kit can be transformative. Whether you're doing a full glam look or need to get ready minutes before a meeting, mascara can instantly make you appear more put together.
Figuring out which mascara to choose can be tricky depending on your lash type. Whether you have straight lashes, thin lashes, short lashes or anything in between, there's a L'Oréal Paris mascara formula to help give you beautiful-looking lashes for any occasion. Check out our picks — including a volumizing mascara and a lengthening mascara — for your different lash needs.
Making thin and wispy lashes look voluminous can be difficult, but rest assured it is possible. The trick is to find a lightweight formula that will help lift the lashes and fatten their appearance, without weighing them down — and this formula does just that. It effortlessly adds volume with every swipe and the double-bristled wand helps to coat every single lash, offering fuller-looking lashes, too.
If your lash goals are all about length, this formula and wand will get the job done. It comes with an innovative brush that features two sides, including a comb with tiny bristles to effectively separate every single lash and a flat side to lengthen lashes up to 60 percent. Whether you have short lashes or simply want to use it for those smaller, bottom lashes, it'll instantly open up your eyes and make them pop.
This ultimate curling mascara is the perfect pick for those with straight lashes that can't hold a curl. The smooth, velvety formula effortlessly glides onto lashes with the help of its unique wand that has both short and long bristles. After just a few swipes, lashes look lifted, elongated and curled for an almost doe-eyed look.
Editor's tip: Before you grab your mascara, don't forget to curl your lash hairs with an eyelash curler. It'll easily help you create a curl that your mascara can build on for a beautiful lash look that will last all day.
This cult-classic mascara is your go-to for lashes that tend to end up all over the place. It enhances lashes up to five times their natural thickness for a fuller and voluminous look. The ceramide-infused formula helps to condition lashes, making them softer and easier to comb into place for a full lash fringe — which is especially important if your lashes are unruly because they're dry.
Editor's tip: To help get unruly lashes into submission start with a primer, like the L'Oréal Paris Voluminous Lash Primer. It instantly creates a boosting effect for more length and drama and over time it conditions and nourishes your lashes, so that unruly behavior goes out the door.
Having lashes of all different lengths can make coating every single lash difficult, especially those tiny, inner corner lashes. This is your must-have mascara for that lash concern. It's a volumizing and lengthening formula that comes with a brush that has more than 200 bristles. The result: Each and every lash is coated for a soft, feathery look with a hint of drama, kind of like your favorite pair of wispy false eyelashes but without the extra steps.
When you have lashes that are too curly (yes, it is possible) you may run into the issue of tiny dots forming on your lids from your mascara brushing them. It's a real eye makeup killer. But with the right technique and mascara formula, you can avoid this and get the lashes you desire without resorting to falsies.
First, grab this waterproof air-whipped formula that's ultra-lightweight and doesn't flake or smudge. Then, comb down from the top of the root of your lashes to the tip to help uncurl each hair in that first swipe. Because the mascara is so weightless, you can comb from the top down without making your lashes droopy or heavy.
If you've been overlooking vegan mascaras because you think they can't perform like your beloved go-tos, this formula will make you think again. Perfect for dry lashes, it's formulated with a caring balm that makes lashes feel conditioned and nourished. What's more, it also creates a lifted, lengthened and volumized look sans clumping, flakes and smudging.
As we get older, our lashes tend to get thinner and more delicate. We love this formula because it brings some drama to your eyes, but the gentle formula will also care for mature lashes. Infused with conditioning serum and jojoba oil, it leaves lashes feeling soft and resilient. It also creates the look of voluminous, defined lashes and is super easy to remove.
Next: How to Layer Mascara for Long and Voluminous Lashes
Edited by: Shalwah Evans; Photo Credit: Alanna Martine Kilkeary, Alyssa Kaplan, Caitlyn Martyn
{ "@context": "https://schema.org/", "@type": "WebPage", "speakable": { "@type": "SpeakableSpecification", "cssSelector": ["speakable-content"] }, "url": "https://es.lorealparisusa.com/revista-de-belleza/maquillaje/maquillaje-ojos/best-mascara-for-your-lash-type" }
Descubrir más trucos y consejos
Ver todos los artículos
Shop Featured Makeup products
Discover More
{ "@context": "http://schema.org", "@type": "BreadcrumbList", "itemListElement": [ { "@type":"ListItem", "position": 1, "item": { "@id": "/", "name": "Home" } } , { "@type":"ListItem", "position": 2, "item": { "@id": "https://es.lorealparisusa.com/revista-de-belleza", "name": "Revista de belleza" } } , { "@type":"ListItem", "position": 3, "item": { "@id": "https://es.lorealparisusa.com/revista-de-belleza/maquillaje", "name": "Consejos de maquillaje para cada look" } } , { "@type":"ListItem", "position": 4, "item": { "@id": "https://es.lorealparisusa.com/revista-de-belleza/maquillaje/maquillaje-ojos", "name": "Maquillaje de ojos" } } , { "@type":"ListItem", "position": 5, "item": { "@id": "https://es.lorealparisusa.com/revista-de-belleza/maquillaje/maquillaje-ojos/best-mascara-for-your-lash-type", "name": "best-mascara-for-your-lash-type" } } ] }