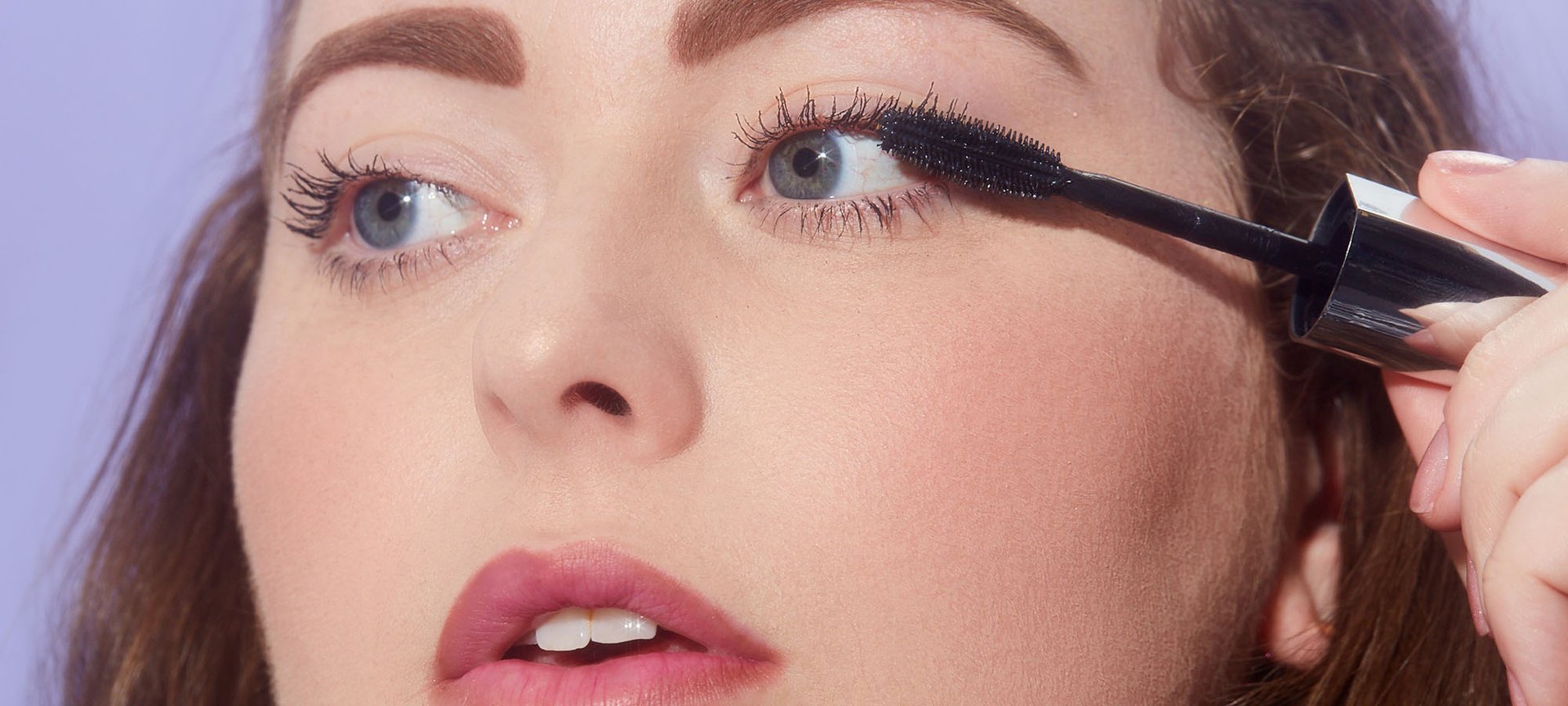 maquillaje de ojos
8 Common Mistakes to Avoid When Applying Mascara
Stop making these mascara slip-ups in honor of National Lash Day.
Mark your calendars, National Lash Day is coming and it's time to break out your favorite mascara and coat your lashes in celebration. In honor of one of our favorite holidays — beauty and otherwise — we need to talk more about every beauty lover's favorite product.
With just a coat or two of mascara, you can completely change the look of your lashes and make them suddenly appear full and flirty. Of course, it's easy for things to go wrong if you aren't wielding your mascara wand the right way or reaching for the right formula.
Don't worry — we're breaking down eight common mistakes that you should avoid so you can properly apply mascara like a pro. Grab your go-to L'Oréal Paris mascara because it's time to put an end to bad mascara habits.
1. You're Not Using A Mascara Primer
Technically, you can apply mascara to bare lashes, but doing a little prep work first can have some major benefits. If you have an extra minute to spare, it's worth it to coat your lashes in a mascara primer first as this can enhance your flutter. Use the L'Oréal Paris Voluminous Lash Paradise Mascara Primer/Base to enhance the effects of your mascara.
2. Your Application Technique Is Wrong
If you're looking for length, volume and lift, just brushing your mascara in an upwards motion isn't going to do the trick. Instead, you need to wiggle the wand horizontally through your lashes while pulling up. (Think of it as windshield wiper motions.)
Make sure you start your application process at the base of the lash and then comb upwards for the best results. The same method applies to the lower lash: Try using a delicate zig-zag motion to adequately coat your lashes and get as close to your lash line as possible
3. You're Curling After Coating
Lash curlers and mascara go together like peanut butter and jelly — until you try to curl lashes after applying mascara. It's all about the order in which you work. Curl first, then add mascara.
Taking your eyelash curler, clamp it as close to the base of your lashes as you can get and squeeze down for a few seconds. Work your way towards the ends of your lashes, clamping down as you go.
4. You're Pumping The Wand
Contrary to what you might have been taught, pumping your mascara wand in its tube actually doesn't help your cause. When you constantly pump the product, you allow too much air in the tube, which as a result, dries out the formula faster.
If you're after that lash blast effect, look no further than the L'Oréal Paris Air Wear Air Volume Mega Mascara Waterproof, Lightweight. Its innovative formula feels weightless on your lashes while defying the rules of gravity with sky-high length. Just one shimmying motion of the wand will provide that coveted volume.
5. You're Borrowing From Friends
Sometimes the lessons taught in preschool aren't quite as true as everyone implied. Sharing may be caring when it comes to generic toys and snacks, but if you apply that thinking to makeup, the results can be less than ideal.
Here's a new, more helpful lesson: Friends don't let friends borrow mascara. Using someone else's mascara can lead to the transfer of bacteria. Keep your own mascara handy in an on-the-go makeup bag.
6. You're Using The Wrong Formula
Not all mascaras deliver the same results. That's why it's important to experiment with different formulas until you've found the one for you.
If you have short lashes, reach for a formula made to lengthen, like the L'Oréal Paris Telescopic Original Mascara. For folks with longer lashes, give a volumizing formula, such as the cult-classic L'Oréal Paris Voluminous Lash Paradise Washable Mascara, a go.
Have sensitive eyes? The L'Oréal Paris Voluminous Noir Balm Washable Mascara is your best bet. It has a vegan formula, made with 99 percent naturally derived ingredients, that helps volumize, lift, lengthen and separate lashes.
7. You Think That Mascara Doesn't Really Expire
When you love a makeup product, it's easy to want to keep it in your collection for as long as possible — but that's not the best idea. The longer you use it, the more likely you are to deal with undesirable clumps and flakes.
As a rule of thumb, toss your old mascara tubes away within three to six months of use to avoid any eye makeup catastrophes — or even worse, infections.
8. You're Not Fixing Mascara Mistakes Properly
Even mascara pros mess up sometimes, ending up with a face marked by flecks of mascara. While it would be nice to avoid smears and smudges altogether, the bigger issue is when they're left behind.
Don't let little mistakes ruin your whole look. Dip a cotton swab or precision makeup brush into micellar water, like the L'Oréal Paris Micellar Cleansing Water Complete Cleanser Waterproof – All Skin Types, and quickly remove any unsightly spots.
Next: How to Layer Mascara for Long and Voluminous Lashes
Edited by: Sophie Dweck, Photo Credit: Chaunte Vaughn
{ "@context": "https://schema.org/", "@type": "WebPage", "speakable": { "@type": "SpeakableSpecification", "cssSelector": ["speakable-content"] }, "url": "https://es.lorealparisusa.com/revista-de-belleza/maquillaje/maquillaje-ojos/common-mascara-mistakes" }
Descubrir más trucos y consejos
Ver todos los artículos
Mejora tu rutina
Muestra más amor a tu nuevo look:
makeup
{ "@context": "http://schema.org", "@type": "BreadcrumbList", "itemListElement": [ { "@type":"ListItem", "position": 1, "item": { "@id": "/", "name": "Home" } } , { "@type":"ListItem", "position": 2, "item": { "@id": "https://es.lorealparisusa.com/revista-de-belleza", "name": "Revista de belleza" } } , { "@type":"ListItem", "position": 3, "item": { "@id": "https://es.lorealparisusa.com/revista-de-belleza/maquillaje", "name": "Consejos de maquillaje para cada look" } } , { "@type":"ListItem", "position": 4, "item": { "@id": "https://es.lorealparisusa.com/revista-de-belleza/maquillaje/maquillaje-ojos", "name": "Maquillaje de ojos" } } , { "@type":"ListItem", "position": 5, "item": { "@id": "https://es.lorealparisusa.com/revista-de-belleza/maquillaje/maquillaje-ojos/common-mascara-mistakes", "name": "common-mascara-mistakes" } } ] }