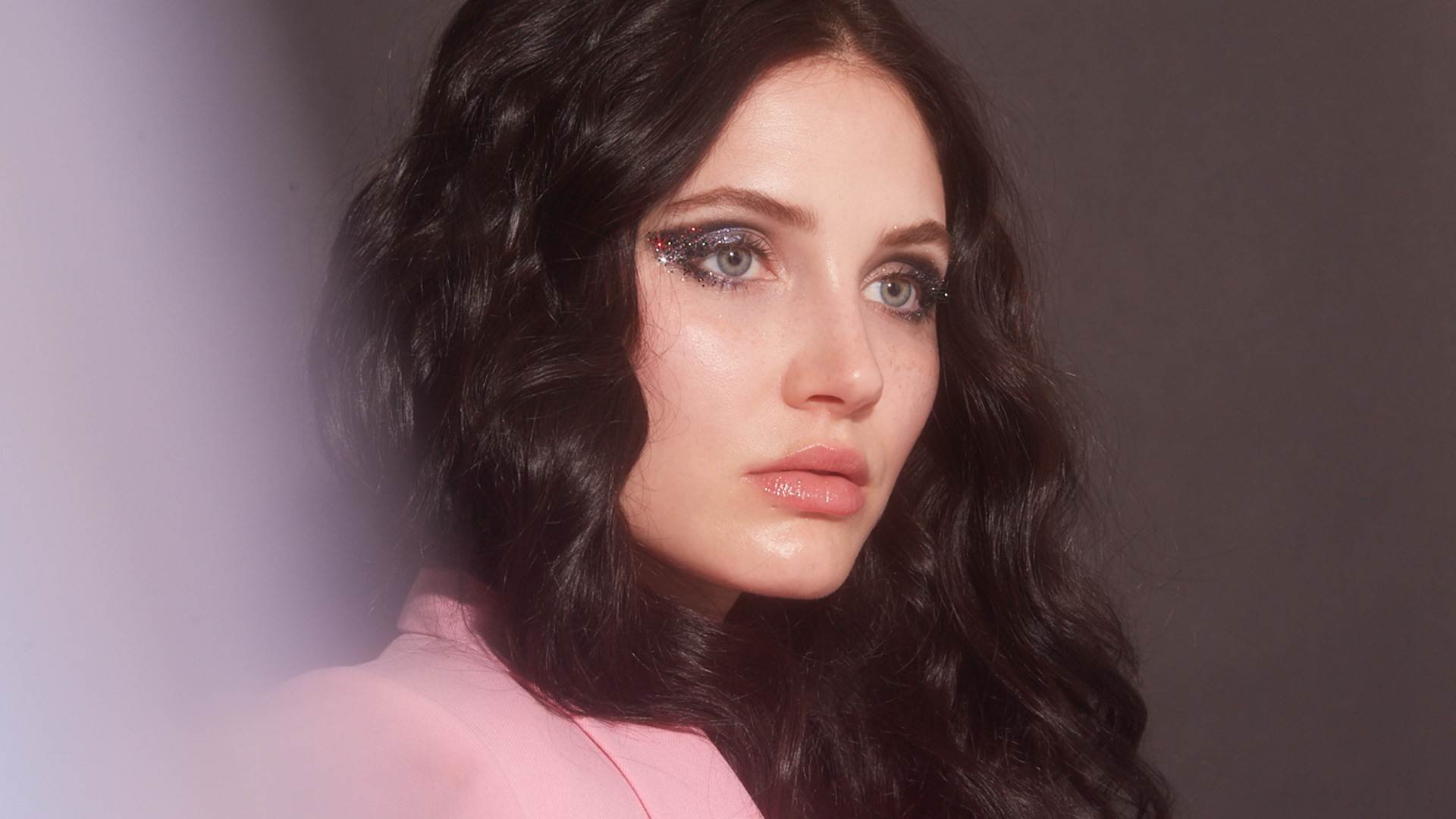 Dark eye makeup is great for bringing just the right amount of drama and a hint of sultriness to the face for any occasion. So naturally, mastering the smokey eye and other dark eye makeup is something many beauty lovers aim to achieve. And while it may seem hard to get it right without making a mess of your face (hello, falling eyeshadow), you don't have to be an expert to master it. Below, we're sharing tips on how to perfect your next dark and bold eye makeup look and the best drugstore products you can use to achieve it. Get ready for a fire Instagram selfie!
Tips For Creating Dark Eye Makeup Looks
Tip #1: Determine Your Eye Shape
Before you start prepping, drawing, or swiping anything onto your eye area, first things first, determine your eye shape. This is important because the same eye look can look drastically different (and not always in a good way) on different eye shapes. If you have hooded eyes, for example, dark eye makeup can make your eyes look heavy and closed off if applied the wrong way. So determine what eye shape you are working with first and adjust your techniques and colors accordingly. Check out our article on how to determine your eye shape if you're not sure what eye shape you have.
Tip #2: Prep Your Eyes
Eye prep is essential when it comes to creating the perfect eye makeup look. You'll start off by prepping your entire face with a moisturizer, but be sure you keep creams away from the eye area. Heavy products around the area can cause your eyeshadow to crease because of the oils in your skin care products. If you've applied too much product around your eyes by accident, use a tissue and gently tap around the area until the product is absorbed.
Then you can use an eyeshadow primer or a concealer on the lids to help your eyeshadow stay in place and last throughout the day. If you opt for the concealer option, be sure to set it with a translucent setting powder to prevent creasing like with the L'Oréal Paris Infallible Pro-Sweep & Lock Loose Setting Face Powder. And don't forget to also prep your lashes! Use the L'Oréal Paris Voluminous Lash Paradise Mascara Primer/Base, formulated with rose oil to help condition your lashes and help mascara stay on throughout the day.
Tip #3: Fill In and Sculpt Your Eyebrows
If you plan on wearing bold, dark eye makeup, you'll need to pay special attention to your eyebrows. They will help enhance your eye makeup by adding definition to the face. Make sure to outline and fill in your brows using the L'Oréal Paris Brow Stylist Definer Waterproof Eyebrow Mechanical Pencil.
Editors Tip: Contour your eyebrows for an even more sculpted look. After filling them in, use a concealer and a small flat eyeshadow brush to outline the top and bottom of your brows. This will cover up any imperfections around the brows and define their shape. Use the L'Oréal Paris Infallible Full Wear Concealer Waterproof, Full Coverage, which features a waterproof non-greasy formula that won't transfer or fade throughout the day.
Tip #4: Blend Like A Pro
You too can blend eyeshadow like a pro. First, it's all about having the right eye shadow brushes on-hand. You'll want to have a packing brush, multiple fluffy eyeshadow blending brushes, as well as a tapered blending brush. Trust us, you'll be amazed at how much of a difference a good eyeshadow blending brush can make.
Editors Tip: When applying eye shadow, especially dark colors, start out by tapping the brush lightly into the eyeshadow so you pick up a small amount of product. It's best to start with a small amount and then build it up until you get the look you want. If you start off right away using too much color, it can become messy and hard to blend out. Looking for an eyeshadow recommendation for the perfect smokey eye? Add the L'Oréal Paris Colour Riche Pocket Palette Eye Shadow in Silver Couture to your collection.
Tip #5: Define Your Eyes
Dark eye makeup calls for equally dark and prominent eyeliner. So to define your eyes and create the illusion of a thicker lash base (perfect for when you're wearing falsies) use the L'Oréal Paris Le Liner Signature Easy-Glide Mechanical Eyeliner, Waterproof in Noir Cashmere. You can also use the tightlining eyeliner technique for your upper lash line, line your waterline, or create a winged liner along your upper lash line to complement your eyeshadow look.
Tip #6: Go For Bold Lashes
We love big bold lashes and when it comes to leveling up your eye makeup game, you'll need mascara to complete your look. For lashes that have impact, use the L'Oréal Paris Air Volume Mega Mascara, Lightweight Mega Volume Washable in Blackest Black. It has an air whipped formula that will leave your lashes weightless and super volumized.
Editors Tip: If you're looking to bring more drama to your lashes, pop on a pair of false eyelashes and then apply a coat of the above mascara to blend into your real ones.
Tip #7: Lock-In Your Makeup
After you've completed your look, don't forget the most important step—set it. Seal in your makeup with a setting spray to help it last throughout the day and prevent it from running or smudging. The L'Oréal Paris Infallible Pro-Spray and Set Make-up Oil-Free Setting Spray is a long-lasting makeup setting spray with a micro-fine texture and an oil-free, non-comedogenic formula, so your skin will feel light and refreshed after each use.
Tip #8: Be Prepared For Mistakes
When you're working with bold, dark makeup colors, a few mistakes should be expected. But there's no need to fret—with the help of a little micellar water and some small cotton swabs, you can fix any mishaps immediately. Just dab a cotton swab into the L'Oréal Paris Micellar Cleansing Water Complete Cleanser Waterproof - All Skin Types to remove any makeup that ended up outside the lines.
Photo: Chaunte Vaughn

{ "@context": "https://schema.org/", "@type": "WebPage", "speakable": { "@type": "SpeakableSpecification", "cssSelector": ["speakable-content"] }, "url": "https://es.lorealparisusa.com/revista-de-belleza/maquillaje/maquillaje-ojos/dark-eye-makeup-looks" }
Descubrir más trucos y consejos
Ver todos los artículos
Shop Featured Skin Care products
Discover More
{ "@context": "http://schema.org", "@type": "BreadcrumbList", "itemListElement": [ { "@type":"ListItem", "position": 1, "item": { "@id": "/", "name": "Home" } } , { "@type":"ListItem", "position": 2, "item": { "@id": "https://es.lorealparisusa.com/revista-de-belleza", "name": "Revista de belleza" } } , { "@type":"ListItem", "position": 3, "item": { "@id": "https://es.lorealparisusa.com/revista-de-belleza/maquillaje", "name": "Consejos de maquillaje para cada look" } } , { "@type":"ListItem", "position": 4, "item": { "@id": "https://es.lorealparisusa.com/revista-de-belleza/maquillaje/maquillaje-ojos", "name": "Maquillaje de ojos" } } , { "@type":"ListItem", "position": 5, "item": { "@id": "https://es.lorealparisusa.com/revista-de-belleza/maquillaje/maquillaje-ojos/dark-eye-makeup-looks", "name": "dark-eye-makeup-looks" } } ] }