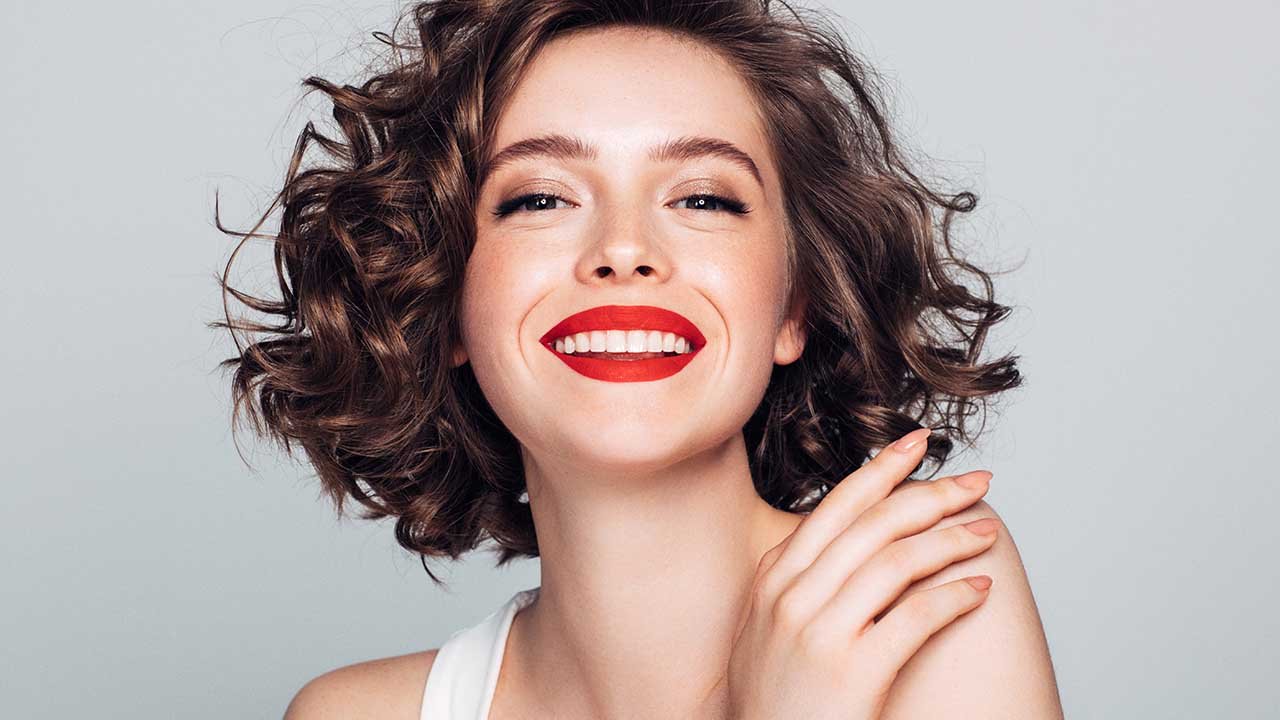 When the clock strikes midnight, the perfect hairstyle to wear in the new year may be the last thing on your mind. Of course, New Year's Day you'll probably start realizing that with a new year comes the undeniable temptation to switch up your beauty look. After all, your current hairdo is so last year. Need some inspiration? From haircuts to hair colors, there are plenty of ways to change your mane. Keep reading to find the best hairstyles for the new year.
IF YOU WANT A SUBTLE CHANGE...
If you're one to err on the side of caution, a subtle change is probably ideal for you. But subtle doesn't have to mean boring! Here are the best subtle hairstyles to try for 2019.
Subtle hairstyle idea #1: Long layers
While you may not want to make the chop, you can add some dimension and movement to your mane by getting long layers. Whether you have short hair or long hair, long layers won't take away from the length of your locks, but they will get rid of any unwanted dead ends so you can go into the new year with a healthy mane.
Subtle hairstyle idea #2: Side-swept bangs
Bangs are a great way to upgrade your 'do, but they can definitely be intimidating. Instead of jumping right to blunt bangs, try side-swept bangs. They're easier to style and will allow you an easy transition into having shorter pieces of hair draped across your forehead.
Subtle hairstyle idea #3: Balayage highlights
Want to add some highlights to your hair? If you want to go lighter, balayage highlights are the perfect option for those looking for a subtle change. The highlights are hand painted to create a natural-looking, sun-kissed effect. Learn more about balayage highlights in our article, Balayage 101: Everything You Need to Know About This Highlighting Technique.
Subtle hairstyle idea #4: Wash out hair color
If you'd rather experiment with a fun shade, use a wash out hair color. You can try all the latest hair color trends without the need for commitment as these colors wash out in just one shampoo. Use the L'Oréal Paris Colorista 1-Day Spray or the L'Oréal Paris Colorista Hair Makeup 1-Day Color, both of which come in a variety of exciting shades.
Subtle hairstyle idea #5: Hair extensions
One of the best ways to get an instant mane update? Changing your length! While getting a major cut may not be on your list if you're looking for a subtle change, why not try adding in some hair extensions? Opt for clip-ins—they're an easy solution to the immediate change you crave and they can be taken out at a moment's notice whenever you please!
IF YOU WANT A DRASTIC CHANGE...
Want to take a walk on the wild side with your new look? There are plenty of options to give your 'do the drastic change you crave. Here are the best drastic hairstyles to rock in the new year.
Dramatic hairstyle idea #1: Choppy layers
Like we mentioned earlier, layers add dimension and movement into your mane regardless of your starting length. If you're looking for a more drastic option than long layers, try choppy layers! They'll give you a trendy, edgy style for a totally renewed vibe.
Dramatic hairstyle idea #2: Blunt bangs
Blunt bangs are a big commitment—but they're also seriously on-trend. If you want a hairstyle that will completely change your look, this is the perfect option for you. The straight-across cut requires oozing confidence, so put your best foot forward and make the chop, girl!
Dramatic hairstyle idea #3: Colorful highlights
Natural-looking highlights not enough change for you? In that case, you can totally place a little color throughout your mane! Long gone are the days of limiting yourself to a solid vibrant color. Instead, use highlights to add a variety of rainbow hues to your locks for some colorful dimension.
Dramatic hairstyle idea #4: Permanent hair color
It doesn't get more drastic when it comes to hair color than opting for a permanent hair color change. The color, whether you go platinum or jet black, is up to you!
Dramatic hairstyle idea #5: Make the chop
And here you have it—the biggest commitment of them all. Chopping your locks is a big deal, especially if you're currently rocking a beautiful long hairstyle. But lobs, bobs, and pixie cuts are trendsetting styles that aren't going away any time soon. If you're craving the ultimate new look for the new year, a short cut is the way to go.
For more New Year's hair inspo, check out our article, 5 Gorgeous Hair Color Ideas for New Year's Eve.
{ "@context": "https://schema.org/", "@type": "WebPage", "speakable": { "@type": "SpeakableSpecification", "cssSelector": ["speakable-content"] }, "url": "https://es.lorealparisusa.com/revista-de-belleza/peinado/peinados-tendencias/hairstyles-for-new-year" }
Descubrir más trucos y consejos
Ver todos los artículos
Shop Featured Hair Color products
Discover More
{ "@context": "http://schema.org", "@type": "BreadcrumbList", "itemListElement": [ { "@type":"ListItem", "position": 1, "item": { "@id": "/", "name": "Home" } } , { "@type":"ListItem", "position": 2, "item": { "@id": "https://es.lorealparisusa.com/revista-de-belleza", "name": "Revista de belleza" } } , { "@type":"ListItem", "position": 3, "item": { "@id": "https://es.lorealparisusa.com/revista-de-belleza/peinado", "name": "Encuentra tu próximo look sexy" } } , { "@type":"ListItem", "position": 4, "item": { "@id": "https://es.lorealparisusa.com/revista-de-belleza/peinado/peinados-tendencias", "name": "Tendencias de peinado" } } , { "@type":"ListItem", "position": 5, "item": { "@id": "https://es.lorealparisusa.com/revista-de-belleza/peinado/peinados-tendencias/hairstyles-for-new-year", "name": "hairstyles-for-new-year" } } ] }