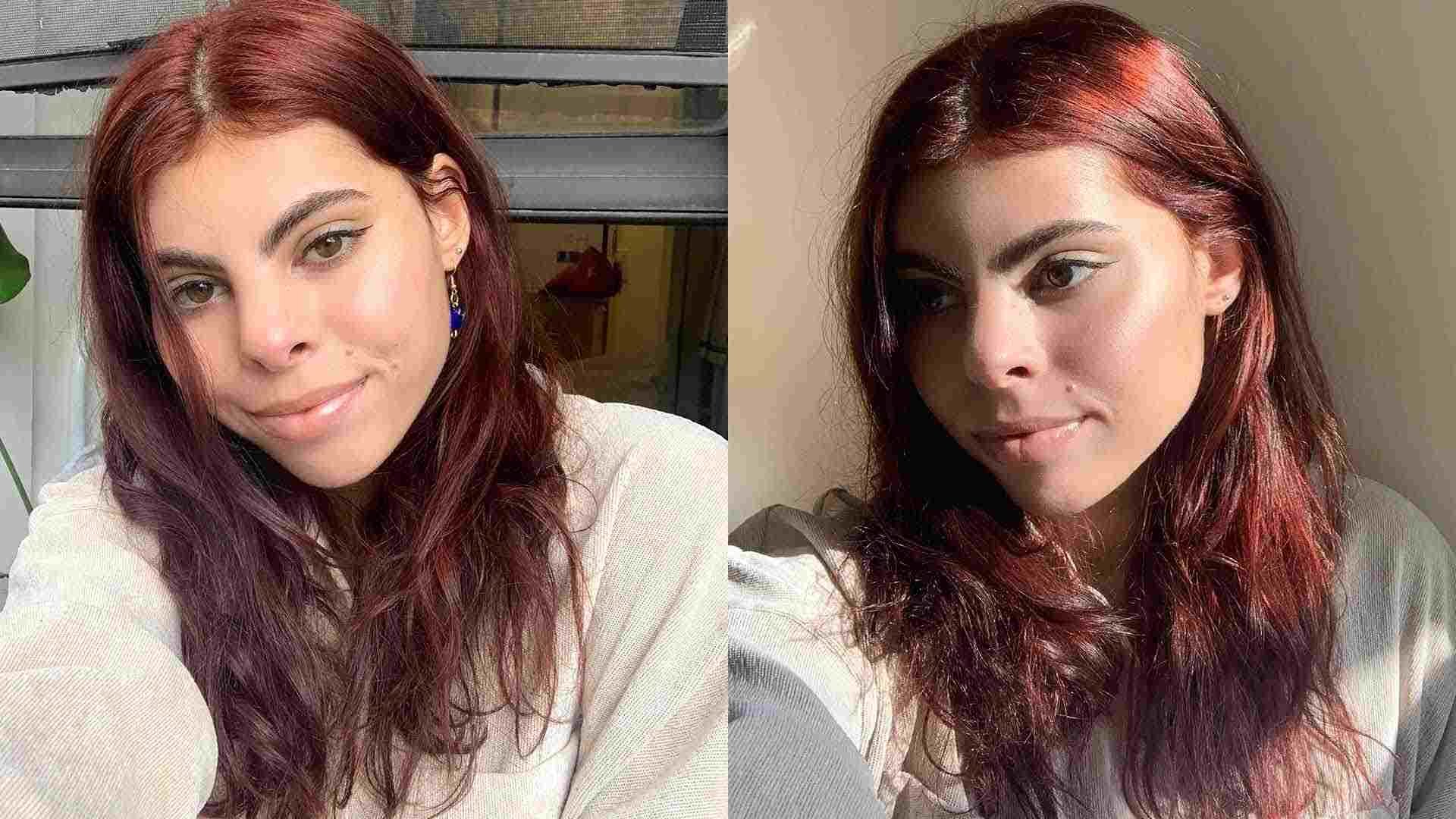 As you've probably noticed, red hair is having something of a moment these days. That's right: winter 2021 is all about different shades of red hair. But with so many red hair colors to choose from, it can be hard to decide which red hair dye will be right for you. From copper to pumpkin spice to burgundy hair, how's a girl to know which shade of red hair will look best on her? Rest assured that no matter what shade of red hair you choose, embracing a fiery hue will change the way people look at you. Whether you're feeling that new year, new hair color itch or feeling inspired by red hair looks in the shows you're streaming, as always, we're here to help you discover the most popular red hair color ideas so that you can stay perfectly on-trend this winter. Need a little red winter hair inspo? These are our top picks for the season.
RED HAIR COLOR IDEA #1: STRAWBERRY BLONDE HAIR
Perhaps you're on the fence between your beloved blonde hair and making the transition to red hair. Strawberry blonde hair could be your perfect shade match. What's fabulous about this hair color is that you can customize it until you find a unique shade that suits what you want.
Get the look using L'Oréal Paris Excellence Creme in Medium Reddish Blonde.
RED HAIR COLOR IDEA #2: PUMPKIN SPICE HAIR
The most basic coffee order ever is now a trendy winter hair color. But when it comes to hair color, pumpkin spice hair is anything but boring. If you're looking for a spicy orange undertone to jumpstart your adventure into getting red hair, this could be the hair color for you. As with all dye jobs, it's important to realize that not all pumpkin spice hues will look the same—it all depends on your skin tone. Honey-drenched pumpkin spice hair looks stunning on tan skin, whereas copper pumpkin spice hair flatters fair skin. Get the look with L'Oréal Paris Superior Preference in Intense Red Copper.
RED HAIR COLOR IDEA #3: ROSE GOLD HAIR
First, rose gold was the must-have metal for all types of accessories; now, it's the latest red hair obsession. Rose gold hair is a super-chic red hair color that complements all skin tones since it features both cool and warm hues. Get this look with L'Oréal Paris Féria in Rose Gold.
RED HAIR COLOR IDEA #4: CINNAMON AUBURN HAIR
Not quite ready to abandon your darker locks? No worries, you can still hop on the red hair dye bandwagon by opting for a deep red hue. Cinnamon auburn hair is a rich, cool-toned shade that pairs perfectly with fair skin. What's more, the deep hair color makes it easy for you to transition from brown hair to red hair, seamlessly. Get the look using L'Oréal Paris Féria in Rich Auburn True Red.
RED HAIR COLOR IDEA #5: BURGUNDY HAIR
If you want to go even darker with your hair color, then there's a shade for that, too. We're talking about burgundy hair. Just keep in mind that with blue and berry undertones, you may find the need to switch up your regular makeup routine to avoid any color clashing. Get the look with L'Oréal Paris Féria in Deep Burgundy.
RED HAIR COLOR IDEA #6: CHILI CHOCOLATE HAIR
Want to test the waters of a red hair color without dying your entire mane? Chili chocolate hair is perfect for those starting with brunette hair. Using the balayage highlighting technique, this color adds red hues to darker brown hair for a subtle, warm dimension. The best part: it's a low maintenance style that looks fabulous even when your roots grow out. Get this look using L'Oréal Paris Excellence Creme in Dark Mahogany.
Remember, whenever you dye your hair, it's important to follow up with some TLC. Follow our tips for taking care of red, color-treated hair, including swapping your old shampoo and conditioner combo for one specially formulated for colored hair. And when your gorgeous red mane begins to dull, grab the easy-to-use L'Oréal Paris Le Color Gloss One-Step In-Shower Toning Gloss to enhance your hair tone and boost shine right in the shower.
Photo: Becca Solovay
Next: Hairstyles to Wear on Windy Days
{ "@context": "https://schema.org/", "@type": "WebPage", "speakable": { "@type": "SpeakableSpecification", "cssSelector": ["speakable-content"] }, "url": "https://es.lorealparisusa.com/revista-de-belleza/coloracion/tendencias-coloracion/red-hair-color-ideas-for-winter" }
Descubrir más trucos y consejos
Ver todos los artículos
Shop Featured Hair Care products
Discover More
{ "@context": "http://schema.org", "@type": "BreadcrumbList", "itemListElement": [ { "@type":"ListItem", "position": 1, "item": { "@id": "/", "name": "Home" } } , { "@type":"ListItem", "position": 2, "item": { "@id": "https://es.lorealparisusa.com/revista-de-belleza", "name": "Revista de belleza" } } , { "@type":"ListItem", "position": 3, "item": { "@id": "https://es.lorealparisusa.com/revista-de-belleza/coloracion", "name": "Ideas atrevidas de profesionales de la coloración" } } , { "@type":"ListItem", "position": 4, "item": { "@id": "https://es.lorealparisusa.com/revista-de-belleza/coloracion/tendencias-coloracion", "name": "Tendencias de coloración" } } , { "@type":"ListItem", "position": 5, "item": { "@id": "https://es.lorealparisusa.com/revista-de-belleza/coloracion/tendencias-coloracion/red-hair-color-ideas-for-winter", "name": "red-hair-color-ideas-for-winter" } } ] }