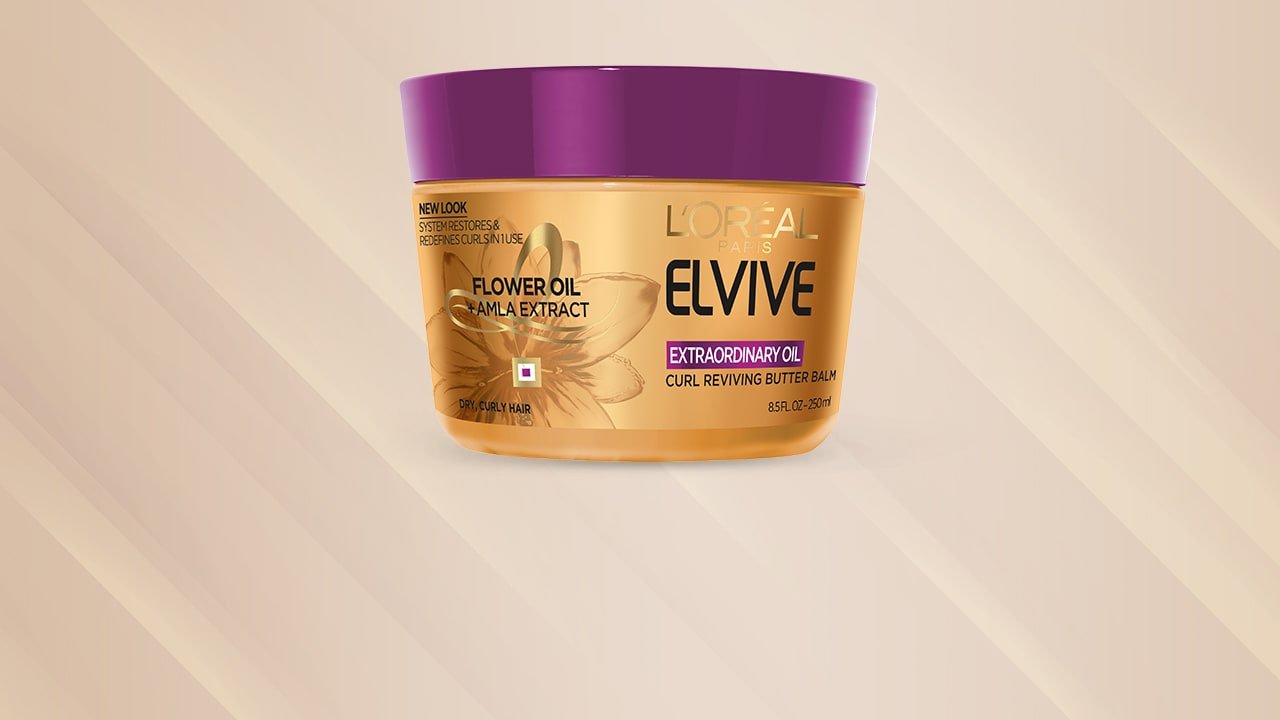 When it comes to hair care, you may feel like you have it harder than everyone else thanks to your curly hair. While curls are certainly enviable (seriously, they're gorgeous!), it can be difficult to figure out how to keep them looking bouncy, healthy, and defined without weighing them down. But we'll let you in on a little secret: Caring for and styling curly hair all starts in the shower. Along with using a shampoo and conditioner system that's formulated to hydrate curls without dragging them down, adding a nourishing hair mask into the mix can go even further in helping to keep your spirals looking their very best. Keep reading to learn about our best hair mask for curly hair (along with the shampoo and conditioner you should use with it), plus tips for air drying curly hair to perfection.
OUR BEST HAIR MASK FOR CURLY HAIR
If you have curly strands (and since you're reading this, we're betting you do!), then adding a hair mask into your weekly hair care routine is an absolute must. Why, you ask? Because the right hair mask will hydrate your curls on a deeper level than shampoo and conditioner alone, resulting in tresses that are bouncy and healthy. But, don't just reach for any old hair mask—you'll want to use one that's specifically for curly strands. Try the L'Oréal Paris Elvive Extraordinary Oil Curls Re-Nourish Mask, which is formulated to re-nourish and redefine curls in just one wash.
HOW TO USE our best hair mask for curly hair
Now that you know about our best hair mask for curly hair, it's time to find out how to put it to good use. Follow these steps to add our best hair mask for curly hair into your regular routine.
step 1: shampoo your strands
First off, you'll want to start by shampooing your strands as usual—but again, we'll remind you to use a shampoo (and conditioner) that's made especially for curls. Try the L'Oréal Paris Elvive Extraordinary Oil Curls Shampoo and the L'Oréal Paris Elvive Extraordinary Oil Curls Conditioner. Another reminder: On the days you plan to use your hair mask (aim for once a week), swap out your regular conditioner for the mask—don't use both consecutively!
step 2: apply the hair mask
After you've cleansed your hair, it's time to reach for the hair mask. Simply apply the mask onto wet hair and massage through the lengths and ends of your curls. Leave it on for five minutes while you go about your other in-shower business (washing your face, shaving, etc.), then rinse it out completely. It's as easy as that!
step 3: apply a serum to damp hair
Once your strands have dried-off just a bit, another hair care tip to keep your curls hydrated and healthy is to apply a bit of serum onto damp strands. Try the L'Oréal Paris Elvive Extraordinary Oil Treatment. You only need to use a small amount, which you should focus only on the lengths and ends of your hair.
step 4: style as usual
After you've applied your hair serum, move on to styling your strands as usual. We'd suggest air drying as often as possible, not only to keep your curls healthy but also to create a gorgeous carefree look. If you plan to air dry and want to define your curls a little more, spritz on a bit of the L'Oréal Paris Advanced Hairstyle AIR DRY IT Wave Swept Spray, then scrunch up the ends of your hair and let it dry on its own.
HOW TO COMPLETE YOUR CURLY HAIR ROUTINE
Achieving perfect curls requires more than just using the right shampoo, conditioner, and hair mask in the shower. In addition to the hair serum and wave spray we mentioned, there are a few other curly hair products that you might consider, depending on what curly hairstyle you're going for. Complete your curly hair routine with the following styling products. Then go ahead and show off those beautiful ringlets!
L'Oréal Paris Advanced Hairstyle CURVE IT Curl Taming Cream: This alcohol-free cream helps to soften and tame curls while calming frizz for perfect spirals from roots to ends. To use, apply generously throughout hair, distributing evenly. Scrunch hair gently to curve it curl by curl. Let hair air dry naturally or use a blow-dryer with a diffuser.
L'Oréal Paris Advanced Hairstyle CURVE IT Elastic Curl Mousse: For a lasting hold without any stickiness or build-up, reach for this curl-enhancing mousse. It's lightweight yet high-performance, so you'll get lasting, defined curls that are also soft (not hard) to the touch. Use this before air drying your strands naturally or prior to using a blow-dryer with a diffuser. Bonus: it also offers heat protection.
L'Oréal Paris EverCurl Sculpt & Hold Cream-Gel: This hair gel and hair cream hybrid conditions and shapes curls without weighing them down. The result is long-lasting curl definition, sans frizz. Apply one to two pumps of product onto damp hair prior to using your diffuser or letting your curls air dry.
L'Oréal Paris Advanced Hairstyle LOCK IT Bold Control Hairspray: Obviously, you don't want your curly hair to fall flat in the middle of the day. To help ensure your style doesn't lose its shape, spritz with this hair spray. This micro-diffused hairspray delivers a quick dry mist that lasts all day, locking your style in place. (Side note: This step may seem extremely simple, but it's totally possible you aren't using hairspray correctly. Fix that, stat, by reading our article, How to Use Hairspray Like a Pro.)
There you go, you're all set with a new curly hair care routine! Next on the agenda, more curly hair care tips. Read our article, 6 Curly Hair Myths Dispelled, to make sure your curl knowledge is on point.
{ "@context": "https://schema.org/", "@type": "WebPage", "speakable": { "@type": "SpeakableSpecification", "cssSelector": ["speakable-content"] }, "url": "https://es.lorealparisusa.com/revista-de-belleza/cuidado-capilar/cabello-seco/best-hair-mask-curly-hair" }
Descubrir más trucos y consejos
Ver todos los artículos
Shop Featured Hair Care products
Discover More
{ "@context": "http://schema.org", "@type": "BreadcrumbList", "itemListElement": [ { "@type":"ListItem", "position": 1, "item": { "@id": "/", "name": "Home" } } , { "@type":"ListItem", "position": 2, "item": { "@id": "https://es.lorealparisusa.com/revista-de-belleza", "name": "Revista de belleza" } } , { "@type":"ListItem", "position": 3, "item": { "@id": "https://es.lorealparisusa.com/revista-de-belleza/cuidado-capilar", "name": "Todo sobre el cabello sano" } } , { "@type":"ListItem", "position": 4, "item": { "@id": "https://es.lorealparisusa.com/revista-de-belleza/cuidado-capilar/cabello-seco", "name": "Cuidado del cabello seco" } } , { "@type":"ListItem", "position": 5, "item": { "@id": "https://es.lorealparisusa.com/revista-de-belleza/cuidado-capilar/cabello-seco/best-hair-mask-curly-hair", "name": "best-hair-mask-curly-hair" } } ] }