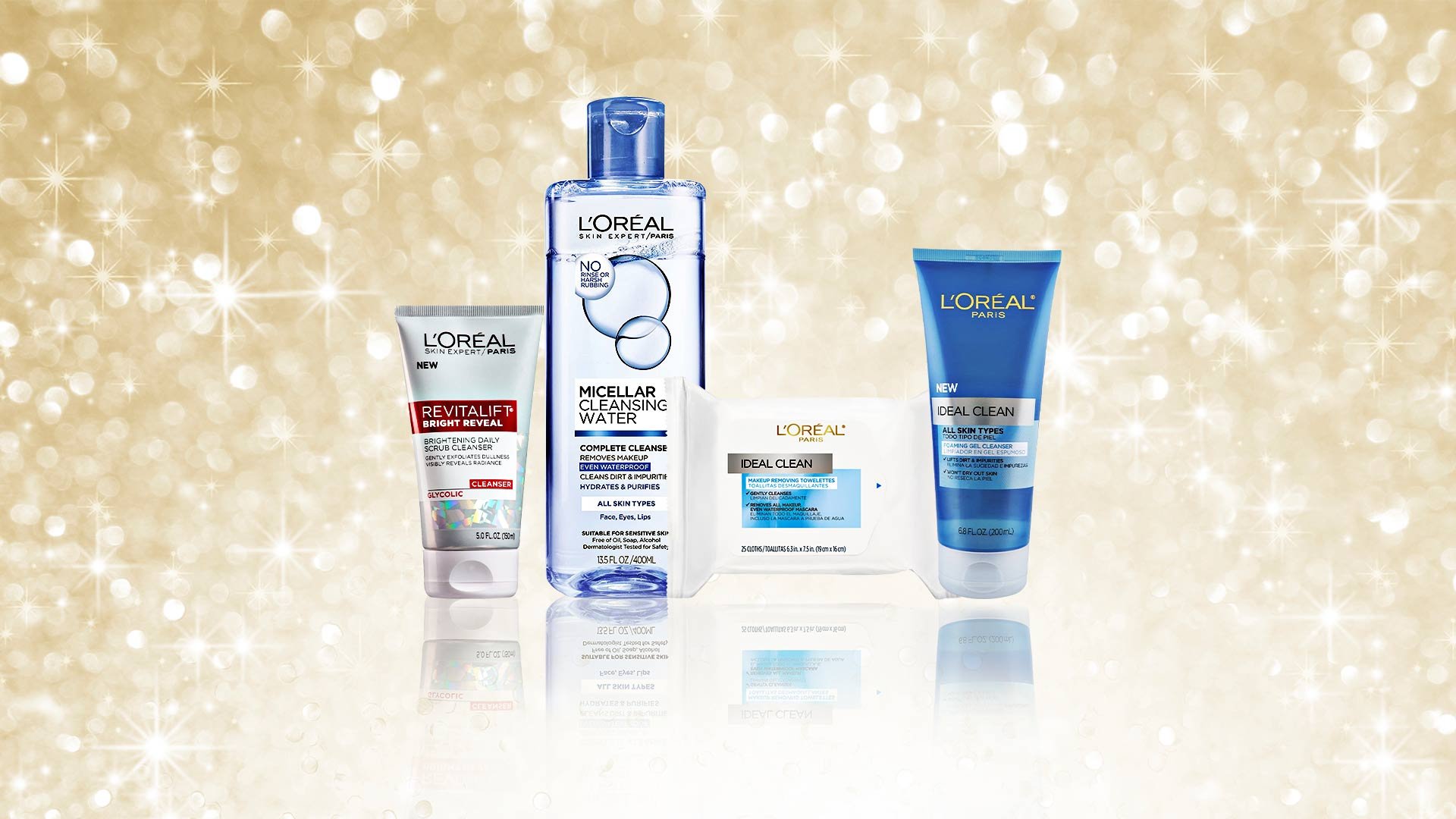 If you have combination skin, you may struggle to find products that work for your skin type. Part dry and part oily, how can one product address both skin concerns simultaneously? While you can easily and precisely apply an array of products—like moisturizers and serums—to specific areas of your complexion in order to meet their varying needs, this isn't the case for facial cleanser. You need one product that does it all.
If you've already been scouring Google for the best face wash for combination skin, you've come to the right place. We know that finding the proper products for your skin type is a necessity when it comes to putting together your perfect skin care routine, which is why we've taken it upon ourselves to introduce you to our best cleanser for combination skin. Happy cleansing!
HOW TO PICK THE BEST FACE WASH FOR COMBINATION SKIN
Like we said, those with combination skin deal with both oily and dry areas. So, when choosing a cleanser for combination skin, it's important to look for one that can tackle multiple skin types. This means one of the best ways to pick the best face wash for combination skin is to seek out one that's meant for all skin types. So, when browsing the skin care aisle, you'll want to search for 'suitable for all skin types' on the label. These cleansers will help remove excess oil without over-drying your complexion, which is just what your combination skin needs.
OUR BEST FACE WASH FOR COMBINATION SKIN
Our top face wash rec for combination skin? The L'Oréal Paris Micellar Cleansing Water Complete Cleanser Waterproof - All Skin Types. Micellar water is powered by micelle molecules that cluster together to surround and lift away impurities and makeup without the need for rinsing or harsh rubbing—aka you can totally cleanse your skin from the comfort of your bed, or just about anywhere. This formula for combination skin is gentle while removing makeup, dirt, and excess oil in one step, leaving skin looking purified and hydrated.
HOW TO USE OUR BEST FACE WASH FOR COMBINATION SKIN
Ready to put our best cleanser for combination skin to use? Follow our super-simple step-by-step instructions below.
Step #1: Grab a cotton pad. Saturate a cotton pad with your micellar water to prep for cleansing.
Step #2: Cleanse your skin. Gently wipe the cotton pad over your face until skin is completely clean. Remember: No harsh rubbing needed!
Step #3: Moisturize. Follow up with a moisturizer for combination skin, like the L'Oréal Paris Hydra Genius Daily Liquid Care - Normal/Oily Skin or L'Oréal Paris Hydra Genius Daily Liquid Care - Normal/Dry Skin. Apply either onto damp skin to lock in the hydration.
3 OTHER CLEANSERS FOR COMBINATION SKIN
While we've named the above as our best face wash for combination skin, there are other options worth checking out! If micellar water isn't your thing, consider one of the following, based on your formula preference.
If you prefer a scrub cleanser…give the L'Oréal Paris Revitalift Bright Reveal Brightening Daily Scrub Cleanser a try. The cleanser, which contains micro-pearls and glycolic acid, gently exfoliates dullness and impurities to improve skin tone, texture, and clarity, revealing visibly brighter, more radiant skin. Every morning and evening, lather into wet hands, then gently massage onto skin in a circular motion, avoiding the delicate eye area. Rinse thoroughly and pat dry.
If you prefer a foam cleanser…give the L'Oréal Paris Ideal Clean All Skin Types Foaming Gel Cleanser a try. Formulated for all skin types, including combination skin, the foaming gel makes removing makeup quick and easy, deeply purifying while helping to minimize pores. It buffs away impurities, leaving skin refreshed and radiant without any tightness or residue. Wet face and hands with lukewarm water, then work a small amount of gel into a foamy lather and massage onto face with a gentle, circular motion. Rinse with lukewarm water and pat dry with a soft towel.
If you prefer disposable cleanser…give the L'Oréal Paris Ideal Clean All Skin Types Makeup Removing Towelettes a try. If you're still partial to no-rinse cleansing, these ultra-soft, single-use towelettes are another face cleanser for combination skin that could be worth picking up. Each towelette gently yet effectively removes all traces of makeup, mascara, and even long-wear makeup without drying out the skin. Dirt and oil are dissolved for clean and visibly tightened pores. To use, peel the label to open the package and gently wipe face and eye area with a single towelette, no rinsing needed.
OUR BEST TONER FOR COMBINATION SKIN
To further cleanse your complexion, you might consider using a toner for combination skin. While popular options such as witch hazel can work wonders (you can learn more about witch hazel toner in our article, What Is Witch Hazel and Should You Use It?), you may want to give our best toner for combination skin, the L'Oréal Paris HydraFresh Toner, a try. This face toner has a gentle, non-drying formula that refreshes and softens skin in a splash, revealing a smoother, brighter complexion and leaving skin supple. Formulated with beta hydroxy acid and pro-vitamin B5, the toner gently sweeps away dull, tired skin and helps protect against moisture loss.
The toner is also 99 percent alcohol-free and dermatologist-tested for gentleness. Check, check, and check! Use it after cleansing by saturating a cotton pad and smoothing it over your face and neck. Then, follow with the rest of your routine.
Next up: Cleanser isn't the only skin care product needed to keep your combination skin looking its best! Learn more about your moisturizer match in our article, Our Best Moisturizers for Combination Skin.
{ "@context": "https://schema.org/", "@type": "WebPage", "speakable": { "@type": "SpeakableSpecification", "cssSelector": ["speakable-content"] }, "url": "https://es.lorealparisusa.com/revista-de-belleza/cuidado-piel/fundamentos-del-cuidado-de-la-piel/best-face-wash-for-combination-skin" }
Descubrir más trucos y consejos
Ver todos los artículos
Shop Featured Skin Care products
Discover More
{ "@context": "http://schema.org", "@type": "BreadcrumbList", "itemListElement": [ { "@type":"ListItem", "position": 1, "item": { "@id": "/", "name": "Home" } } , { "@type":"ListItem", "position": 2, "item": { "@id": "https://es.lorealparisusa.com/revista-de-belleza", "name": "Revista de belleza" } } , { "@type":"ListItem", "position": 3, "item": { "@id": "https://es.lorealparisusa.com/revista-de-belleza/cuidado-piel", "name": "Tratamiento de la piel para todas las edades" } } , { "@type":"ListItem", "position": 4, "item": { "@id": "https://es.lorealparisusa.com/revista-de-belleza/cuidado-piel/fundamentos-del-cuidado-de-la-piel", "name": "Esenciales del cuidado de la piel" } } , { "@type":"ListItem", "position": 5, "item": { "@id": "https://es.lorealparisusa.com/revista-de-belleza/cuidado-piel/fundamentos-del-cuidado-de-la-piel/best-face-wash-for-combination-skin", "name": "best-face-wash-for-combination-skin" } } ] }