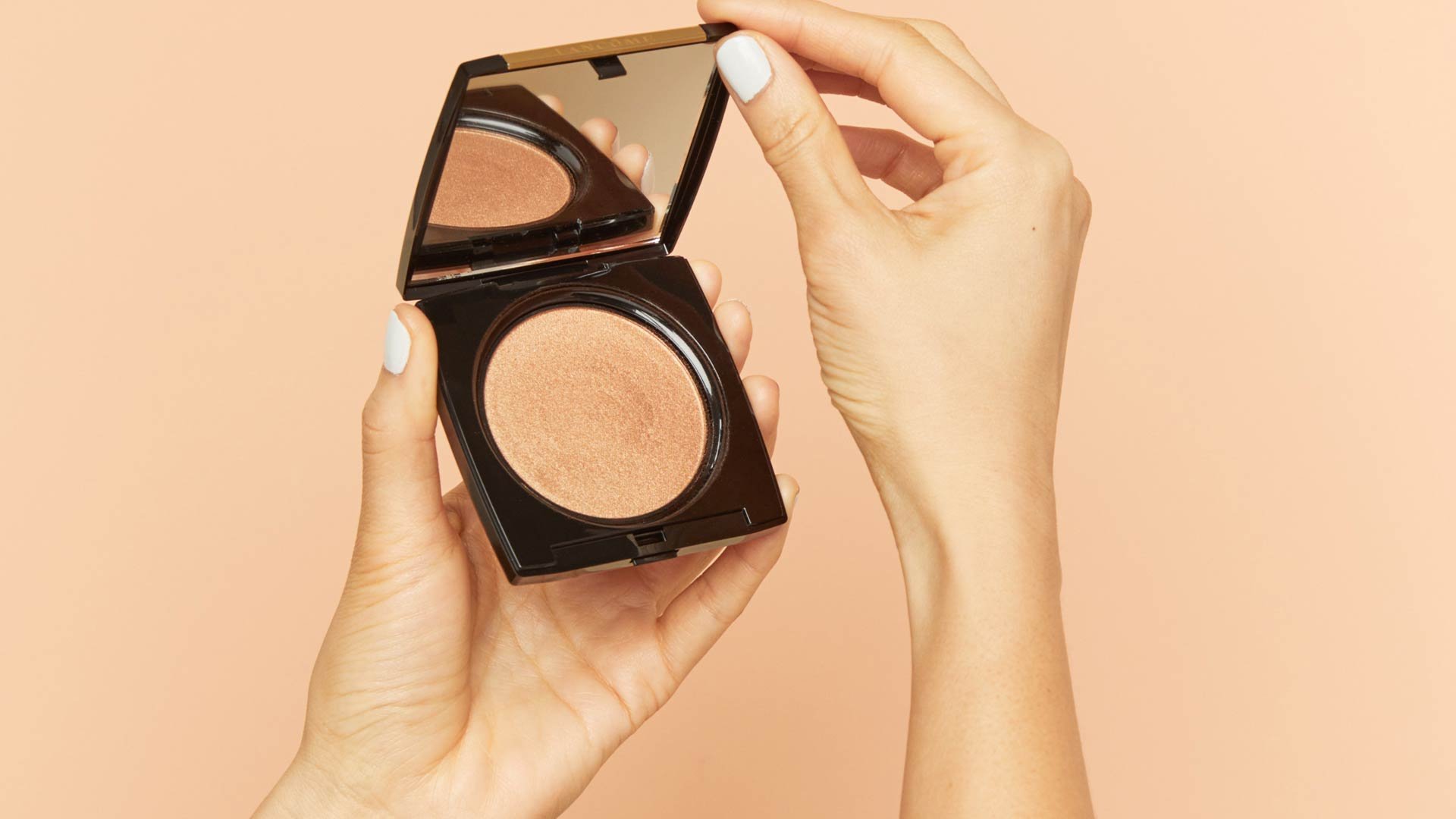 Whether you're a beauty novice or a makeup professional, chances are you can relate to this one makeup heartbreak—broken makeup. Dropping your eyeshadow palette by accident or opening up your makeup bag to find your favorite blush smashed into bits and pieces is one of the worst feelings for makeup lovers alike. And while it may seem like the only solution is just to toss and rebuy, we have some good news: there are some tried-and-true methods you can use to repair your broken makeup. From crushed eyeshadows to smushed lipsticks, read on to learn different tips and tricks you can use to fix broken eyeshadow and other broken makeup products.
How To Fix Broken Makeup
Broken makeup is far from a lost cause. Read on to learn four ways you can salvage your broken eyeshadow, blush, highlighter, and more.
Makeup Fix #1: Make It A Loose Formula
If you've dropped your favorite eyeshadow and don't want to toss it just yet, you've come to the right place. You can save it by turning it into a loose powder eyeshadow, which works just as well as traditional pressed powder shadows like the L'Oréal Paris Infallible 24 HR Eye Shadow. To turn it into loose powder you'll need to break up the damaged eyeshadow into a fine, loose texture. Empty the broken eyeshadow into a small plastic bag and seal it tight. Then take a spoon and press the back of it directly onto the powder to crush into finer pieces. Then empty the powder into a small container, and you've got your new loose powder eyeshadow. This tip also isn't limited to only eyeshadows. You can turn your pressed face powder into loose setting powder, a pressed illuminator into loose highlighting powder, and so on.
Makeup Fix #2: Press Your Pigments
So, your favorite blush was crushed? Here's what to do, crush it up even more. This may seem illogical, but trust us—this fix will help your broken blush look as good as new. Use the handle of a makeup brush or another handy tool and break up the damaged powder until it's a fine texture. Then grab a makeup wipe and press it down onto the broken powder. The moisture from the wipe will help press the loose powder back into its original shape. Once the powder is pressed flat, toss the wipe and leave your compact open to dry out. When it's dry, you should be able to apply the product as per usual. If this fix doesn't sound like it's worth your effort, reach for the L'Oréal Paris Age Perfect Makeup Radiant Satin Blush with Camellia Oil instead. Formulated with camellia oil, the creamy, satin formula instantly gives cheeks a wash of healthy, radiant color, and it applies effortlessly without caking or drying.
Makeup Fix #3: Repurpose By Mixing And Matching
Besides bringing your products back to life with the fixes above, you can also breathe new life into them by repurposing the broken bits you're left with. This can mean different things for different products, but a few ideas include mixing broken eyeshadow with a cream shadow to get a whole new color or finish, adding shimmer from a busted highlighter to a clear lip gloss, and mixing broken face and body bronzer with lotion to get a brand new tinted body moisturizer.
Editor's Tip: Looking for products you can use to get a natural sun-kissed glow? Reach for a self-tanner, like the L'Oréal Paris Sublime Bronze Self-Tanning Facial Drops, Fragrance-Free formulated with hyaluronic acid. This serum works to give your face a natural bronzy glow and can be mixed with your favorite moisturizer for a customizable and easy application.
Makeup Fix #4: Transform It Into A Palette Or Pot
In case you've destroyed your favorite lippie, like the L'Oréal Paris Colour Riche Les Nus by Colour Riche Intense Nude Lipstick, don't worry, we've got a fix for that too. Take whatever remains of your broken lipstick and press it down into an empty lip palette. You can use a lip brush or any other makeup tool to scrape the remains into the palette. You can also use an empty pill case as a crafty lip palette alternative. If your lipstick hasn't already fallen out of the tube, read our article, How to Fix Broken and Melted Lipstick, to learn more tricks on how to fix it.
Photo Credit: Sarah Duvivier
{ "@context": "https://schema.org/", "@type": "WebPage", "speakable": { "@type": "SpeakableSpecification", "cssSelector": ["speakable-content"] }, "url": "https://es.lorealparisusa.com/revista-de-belleza/maquillaje/looks-maquillaje/how-to-fix-broken-eyeshadow-makeup" }
Descubrir más trucos y consejos
Ver todos los artículos
Shop Featured Makeup products
Discover More
{ "@context": "http://schema.org", "@type": "BreadcrumbList", "itemListElement": [ { "@type":"ListItem", "position": 1, "item": { "@id": "/", "name": "Home" } } , { "@type":"ListItem", "position": 2, "item": { "@id": "https://es.lorealparisusa.com/revista-de-belleza", "name": "Revista de belleza" } } , { "@type":"ListItem", "position": 3, "item": { "@id": "https://es.lorealparisusa.com/revista-de-belleza/maquillaje", "name": "Consejos de maquillaje para cada look" } } , { "@type":"ListItem", "position": 4, "item": { "@id": "https://es.lorealparisusa.com/revista-de-belleza/maquillaje/looks-maquillaje", "name": "Looks de maquillaje" } } , { "@type":"ListItem", "position": 5, "item": { "@id": "https://es.lorealparisusa.com/revista-de-belleza/maquillaje/looks-maquillaje/how-to-fix-broken-eyeshadow-makeup", "name": "how-to-fix-broken-eyeshadow-makeup" } } ] }