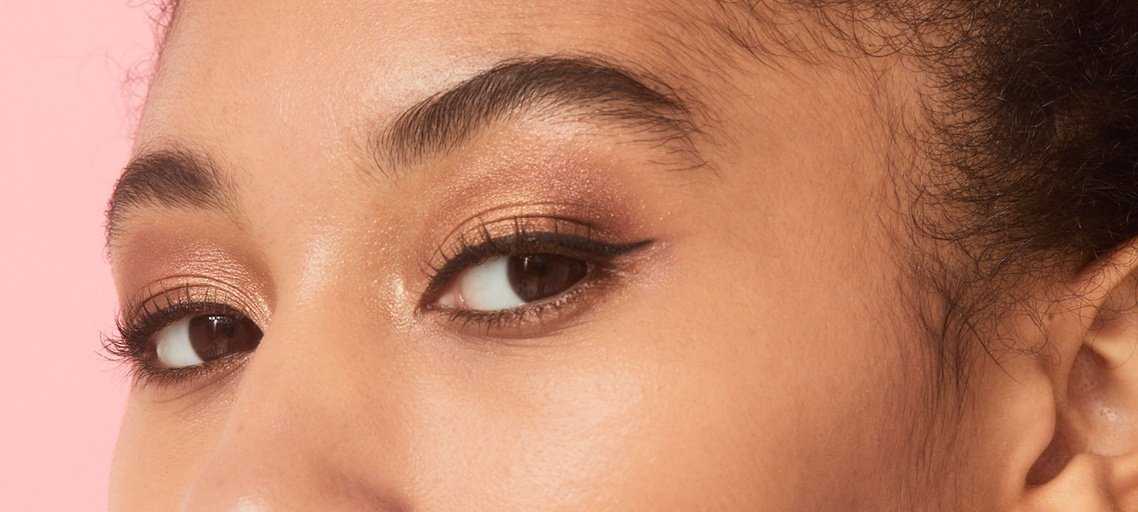 maquillaje de ojos
The Waterproof Eyeliners You Need for a Smudge-Proof Makeup Look
Bye, bye, runny eye makeup.
Nothing ruins a gorgeous eye makeup look quite like flaky, runny mascara or smeared eyeliner. And while you might reach for a waterproof mascara to combat this, if you're forgoing waterproof eyeliner, you're missing out. Waterproof eyeliner formulas can make all the difference in the wear of your makeup look. So, we're sharing our best waterproof eyeliners to prevent you from getting raccoon eyes and keep your makeup looking great. We've got you covered from liquid and pencil formulas, to tips for keeping your liner in place all day and night.
Our Best Waterproof Eyeliner Formulas
Whether you use pencil eyeliner for a diffused look, or a liquid formula to master sharp winged liner, there are waterproof options for you — and we're sharing them below.
If you're searching for an affordable drugstore eyeliner with matte finish, this is the one for you. This waterproof liquid dip eyeliner features a precision applicator with a shortened stem that allows you to get closer to the eye. The formula is smudge-proof and transfer-resistant, making it suitable for all-day wear. It also comes in four shades, including a vivid royal blue, meaning you can master a variety of looks with it.
How to use it: Pull the applicator out of the jar and wipe any excess product on the rim if necessary. Then with small strokes, follow your upper lash line to create definition. You can also extend the line to create winged eyeliner. Dip in to pick up more of the liquid liner as you see fit.

If you're dying to create the perfect cat eye but struggle with drawing an even wing, this ultra-easy liquid eyeliner pen is a great solution. With its precision brush tip and easy-to-use removable wing stencil, you can quite literally just wing it with this long-lasting liquid eyeliner. The waterproof formula allows for a smudge-free cat eye look, while the removable wing stencil helps you get perfectly precise wings every time.
How to use it: First, position the open part of the stencil at the outer edge of the eye, laying it flat against your skin. Then, fill in the stencil to draw the wing. Next, remove the stencil from the outer edge of your eye and continue the line across your eyelid.
Speaking of precise eyeliner looks, we're sure there will be times you'd prefer to ditch the wing but still want a sleek, smooth line on your upper lid. When that's the case, this liquid eyeliner is what you should reach for. With its water-resistant formula, the felt tip smoothly draws precise lines while offering budge-proof wear.
How to use it: Shake well before each use. Glide the felt tip along your outer lash line, pressing lightly for a thin line and increasing the pressure to get a thicker line. Be sure to cap tightly after use to prevent it from drying out.
This waterproof pencil eyeliner comes in 15 shades ranging from traditional black to bright teal so you can truly make a statement with your eye makeup look. The creamy formula glides on easily for a long-lasting, smudge-proof look. Even better, this pencil is suitable to use on your waterline — making it a go-to for nearly any eyeliner look.
How to use it: Apply along the top and bottom lash line beginning in the inner corner of the eye and working outward. For a precise look, sharpen the tip using a makeup pencil sharpener. For a more diffused look, smudge the liner with a pencil eyeshadow brush.
3 Long-Lasting Eyeliner Tips
If you don't have waterproof eyeliner on hand or you really want to make sure your eyeliner stays put, consider putting the following three tips to use.
1. Use An Eye Primer
Just as you would use a face primer to ensure your complexion makeup stays put, using an eye primer will help your eye makeup — including your eyeliner — last. Apply an eyeshadow primer to your lids prior to any eye makeup application. If you don't have an eye primer with you, a dab of foundation or concealer can help in a pinch.
2. Set Your Eyeliner With Eyeshadow
You can use a bit of eye shadow in a coordinating color to set your eyeliner and increase its lifespan. Simply dip an eyeliner brush in your eyeshadow and stipple or dap it right on top of your eyeliner to set it in place. To avoid smudging, be sure not to use dragging motions.
3. Finish With a Setting Spray
Any long-lasting makeup look calls for a setting spray. The L'Oréal Paris Infallible Pro-Spray and Set Make-Up Oil-Free Setting Spray is a lightweight mist that works to lock in your makeup and ensure there's no melting or fading and no touch-ups necessary. After finishing your makeup, shake well, hold the spray six to eight inches from your face, and spritz in "X" and "T" motions.
Next: How This Vegan Mascara Worked Wonders on 6 Lash Types
Edited by: Alyssa Kaplan, Photo Credit: Chaunte Vaughn
{ "@context": "https://schema.org/", "@type": "WebPage", "speakable": { "@type": "SpeakableSpecification", "cssSelector": ["speakable-content"] }, "url": "https://es.lorealparisusa.com/revista-de-belleza/maquillaje/maquillaje-ojos/our-best-waterproof-eyeliners" }
Descubrir más trucos y consejos
Ver todos los artículos
Shop Featured Makeup products
Discover More
{ "@context": "http://schema.org", "@type": "BreadcrumbList", "itemListElement": [ { "@type":"ListItem", "position": 1, "item": { "@id": "/", "name": "Home" } } , { "@type":"ListItem", "position": 2, "item": { "@id": "https://es.lorealparisusa.com/revista-de-belleza", "name": "Revista de belleza" } } , { "@type":"ListItem", "position": 3, "item": { "@id": "https://es.lorealparisusa.com/revista-de-belleza/maquillaje", "name": "Consejos de maquillaje para cada look" } } , { "@type":"ListItem", "position": 4, "item": { "@id": "https://es.lorealparisusa.com/revista-de-belleza/maquillaje/maquillaje-ojos", "name": "Maquillaje de ojos" } } , { "@type":"ListItem", "position": 5, "item": { "@id": "https://es.lorealparisusa.com/revista-de-belleza/maquillaje/maquillaje-ojos/our-best-waterproof-eyeliners", "name": "our-best-waterproof-eyeliners" } } ] }