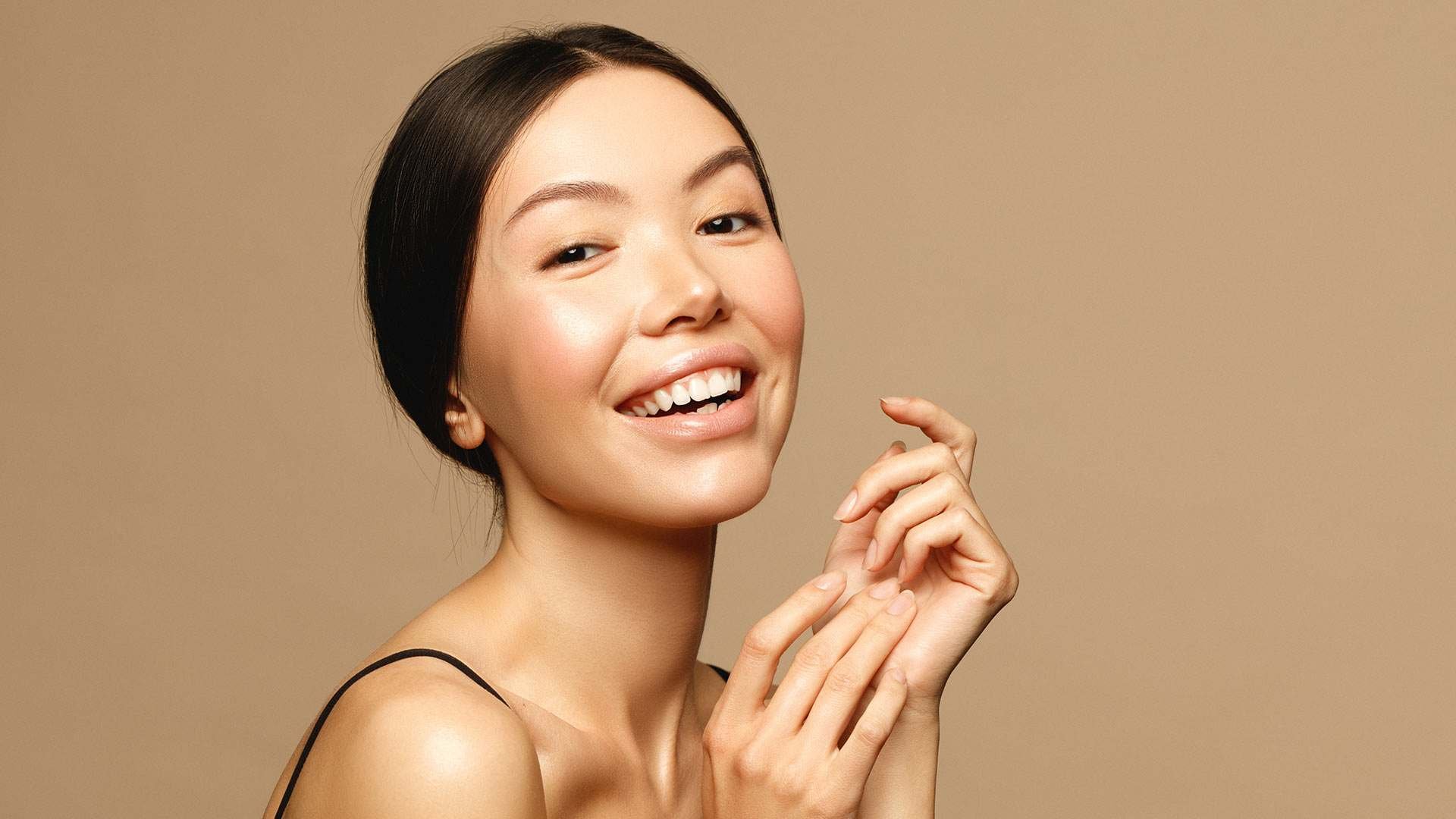 antiedad
What Is Retinol? Benefits, Product Picks, and How to Use It
This powerhouse ingredient has a long list of perks.
Let's face it: Sooner or later, you're bound to have a few fine lines and wrinkles crop up on your face—it's all a part of getting older. And if you've noticed this common sign of skin aging, you could be asking yourself what you can do about it. Well, you may want to consider starting an anti-aging skin care routine that includes retinol. Retinol for skin—and retinoids in general—is a popular skin care ingredient commonly found in anti-aging skin care product formulas (such as face moisturizers and eye creams). Before you make the decision to update your routine with retinol products, however, it's not a bad idea to learn a little more. Here, get the lowdown on what retinol is, the answer to "what does retinol do," and some tips on how you can incorporate this powerful ingredient into your routine.
WHAT IS RETINOL?
While birthdays are super-fun, the effects of aging on your skin might not be as joyous for you. That's where retinol comes in. According to the Cleveland Clinic (AAD), retinol is a derivative of vitamin A that is often found in anti-aging skin care products. In case you were wondering, retinol is actually a type of retinoid—which is a term used to describe different vitamin A derivatives.
Editor's note: What is vitamin A? The National Institutes of Health states that vitamin A is a fat-soluble vitamin that plays a role in normal vision, the immune system, and reproduction.
HOW DOES RETINOL WORK?
You're probably asking yourself—does retinol work? What are retinol benefits worth noting? According to the Journal of Cosmetic Dermatology, applying retinol topically impacts cellular and molecular properties of the epidermis and dermis. Per another study from the NCBI, this can be seen in the improvement of the appearance of fine wrinkles associated with natural aging. According to the AAD, retinol also works by unclogging pores, which can make your skin look brighter. Beyond that, the Mayo Clinic states that retinol also works as an antioxidant to help neutralize free radicals on the skin, which can break down skin cells and result in the appearance of wrinkles.
One important thing to keep in mind is that despite the many retinol benefits you may experience, according to the AAD, retinol can also be drying. This means you'll want to be mindful when you're using products formulated with it. When applying retinol, remember the saying, "less is more!"
HOW TO USE RETINOL
If you're interested in using retinol products as part of your skin care routine, the AAD recommends starting slow until your skin builds up a tolerance, since, as we said, retinol can be drying to the skin. Keep in mind that while retinol for skin is often found in over-the-counter skin care products, other types of retinoids may require a prescription from a dermatologist.
Your nighttime routine: Generally, retinol for skin should be used as part of your nighttime skin care routine. This is because, per the Food & Drug Administration (FDA), retinoids may increase skin's sensitivity. According to Harvard Medical School, since using retinol can cause skin dryness and irritation, doctors also often recommend starting out with only using the potent ingredients every other night. Then, once your skin gets used to this frequency and doesn't become irritated, you can switch to applying your retinol of choice every day. Regardless of frequency, after applying, you should follow up with a moisturizer to help counteract those drying effects we discussed.
Your morning routine: As for your morning skin care routine, you should follow the FDA's sunscreen guidelines and apply a broad-spectrum sunscreen with an SPF of 15 or higher every day. This is a must since, as we mentioned, retinol can impact sun sensitivity. Do this as the last step in your routine before putting on any makeup. Additionally, you should take other sun protection measures recommended by the FDA, which include reapplying sunscreen every two hours, covering up exposed areas in long sleeves, pants, a broad-brimmed hat, and blocking sunglasses, seeking shade, and limiting the amount of time you spend in the sun, especially during the sun's peak hours from 10 a.m. to 2 p.m.
With all of that said, if you're using a prescription retinoid, when your dermatologist hands you a prescription, he or she will also explain how to use it, so always follow your doctor's recommendations and the instructions on the packaging.
WHERE CAN YOU FIND RETINOL?
For most retinoids, you'll need to book an appointment with your dermatologist to get your hands on one. However, the same isn't true for retinol. Over-the-counter retinol is becoming increasingly popular and—with that—more accessible. If you want to get started with an OTC option, here are a couple to consider, all of which are available at the drugstore:
L'Oréal Paris Revitalift Derm Intensives Derm Intensives Night Serum, 0.3% Pure Retinol: This anti-wrinkle night serum contains 0.3 percent pure retinol. The formula was validated by an external panel of dermatologists and is fragrance-free, silicone-free, and paraben-free. After day one of using, skin feels moisturized and its texture feels more refined. Over time, wrinkles and deep wrinkles are visibly reduced on areas like your forehead. Your skin will also appear smoother, and your complexion will look bright, luminous, and glowing. Start by applying two to three drops twice a week, then move on to using every other night, followed by nightly use in the following weeks.
L'Oréal Paris Revitalift Triple Power Triple Power Anti-Aging Moisturizer Fragrance Free: Formulated with Pro-Retinol, vitamin C, and hyaluronic acid, this anti-aging moisturizer helps to visibly reduce wrinkles and firm and brighten skin, leaving it feeling softer, smoother, and plumped with hydration. Smooth the retinol cream on as the last step in your morning skin care routine.
L'Oréal Paris Revitalift Bright Reveal Dual Overnight Moisturizer: This night cream is formulated with glycolic acid, Pro-Retinol, and vitamin C to help brighten the appearance of your skin with continued use over time. Gently smooth it over cleansed skin before you hit the hay, and remember to apply broad-spectrum sunscreen in the morning as directed and take the other sun protection measures we outlined above as well.
L'Oréal Paris Revitalift Cicacream Face Moisturizer Pro Retinol & Centella Asiatica: Another contributing factor to the development of fine lines and wrinkles is the fact that your skin barrier naturally weakens as you age. This facial moisturizer contains retinol and Centella Asiatica, an herb used in traditional Chinese medicine, to strengthen and repair the skin barrier.
HOW TO COMPLETE A RETINOL SKIN CARE ROUTINE
While retinol can play an important role in your skin care routine, it's not the only thing you can do to maintain your complexion's beautiful, youthful-looking appearance. Add these tips to your skin care routine in addition to using a retinol serum or cream.
1. WASH WITH A FACIAL CLEANSER TWICE A DAY
This is one of the best steps you can take for a pretty complexion. Washing your face at night is particularly important to help address the buildup of dirt, oil, and makeup that has piled up on the skin's surface during the day. Since your skin can get drier as you age, use a cream facial cleanser, like the L'Oréal Paris Revitalift Radiant Smoothing Cream Cleanser.
2. APPLY SUNSCREEN EVERY DAY
We can't stress this point enough! We've already given you one good reason to wear sunscreen—retinoids can increase sun sensitivity—but there's more. According to the Skin Cancer Foundation, leaving skin unprotected can cause damage, which can lead to visible signs of aging down the road, like wrinkles and dark spots. The sun emits two kinds of rays—UVA and UVB—and UVA rays are the ones responsible for making your skin look older, while UVB rays cause burning. A broad-spectrum sunscreen can protect against both types!
3. EXFOLIATE
Slough off dead skin cells from the surface of your skin by incorporating a gentle exfoliator into your routine once or twice a week. The reason why this step is so important is as follows: As you get older, your skin's ability to shed old surface skin cells slows down, and this buildup can lead to a dull-looking complexion. Retinol can also lead to flaking skin. Just keep in mind, you'll need to be ultra-gentle with your skin.
4. PAY ATTENTION TO YOUR EYES
Your eyes aren't just the window to your soul; they can also be a dead giveaway of aging skin. If you experience the appearance of dark circles, puffiness, or fine lines, adding an eye cream to your daily skin care routine could be a good idea. Try the L'Oréal Paris Revitalift Anti-Wrinkle + Firming Eye Cream, which also contains Pro-Retinol.
Want more anti-aging skin care tips? Check out this article with The Best Skin Care Routine for Aging Skin.
{ "@context": "https://schema.org/", "@type": "WebPage", "speakable": { "@type": "SpeakableSpecification", "cssSelector": ["speakable-content"] }, "url": "https://es.lorealparisusa.com/revista-de-belleza/cuidado-piel/antiedad/how-does-retinol-work" }
Descubrir más trucos y consejos
Ver todos los artículos
Shop Featured Skin Care products
Discover More
{ "@context": "http://schema.org", "@type": "BreadcrumbList", "itemListElement": [ { "@type":"ListItem", "position": 1, "item": { "@id": "/", "name": "Home" } } , { "@type":"ListItem", "position": 2, "item": { "@id": "https://es.lorealparisusa.com/revista-de-belleza", "name": "Revista de belleza" } } , { "@type":"ListItem", "position": 3, "item": { "@id": "https://es.lorealparisusa.com/revista-de-belleza/cuidado-piel", "name": "Tratamiento de la piel para todas las edades" } } , { "@type":"ListItem", "position": 4, "item": { "@id": "https://es.lorealparisusa.com/revista-de-belleza/cuidado-piel/antiedad", "name": "Cuidado de la piel antiedad" } } , { "@type":"ListItem", "position": 5, "item": { "@id": "https://es.lorealparisusa.com/revista-de-belleza/cuidado-piel/antiedad/how-does-retinol-work", "name": "how-does-retinol-work" } } ] }