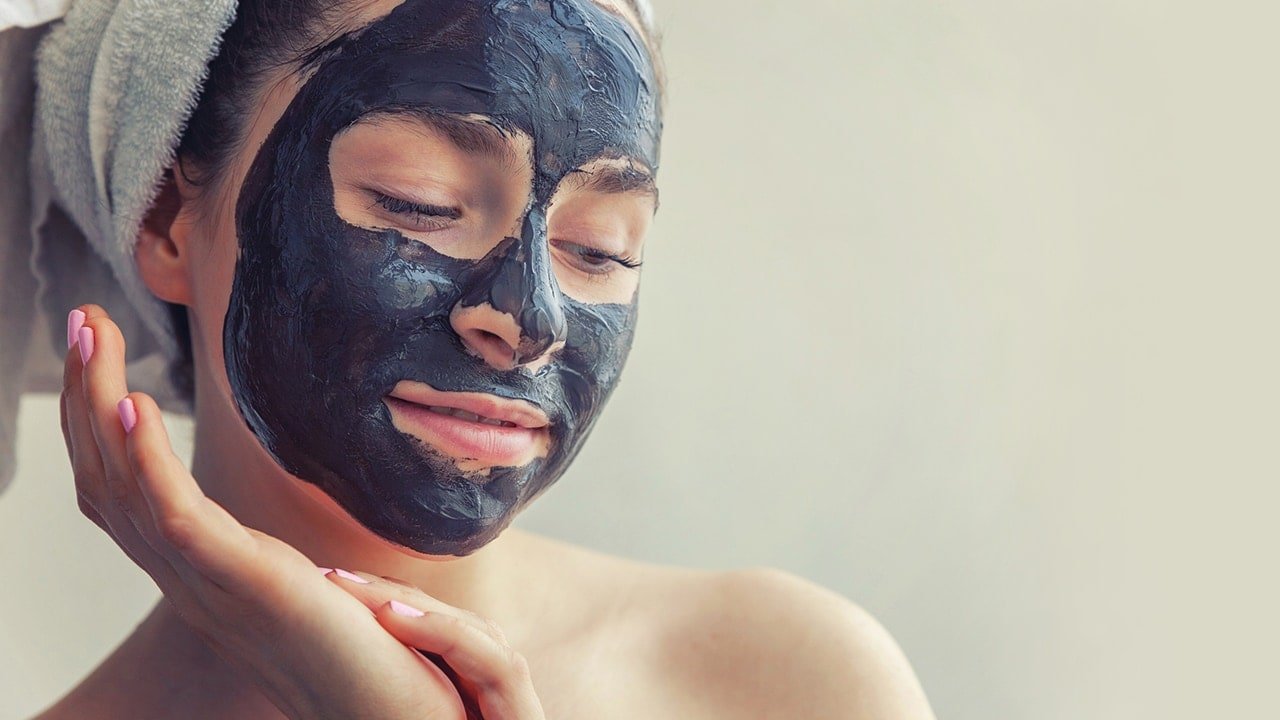 When it comes to looking your best at a big event, having glowing, beautiful skin probably tops your list of priorities. You can have the right dress, the most stunning shoes, and a beautiful hairstyle, but if your skin doesn't look as picture-perfect as you'd like, it can put a damper on your entire day. In the weeks leading up to the big day—whether it's a wedding or a fancy night out—you may want to incorporate a few extra steps into your skin care routine to help whip your complexion into shape. Let's get glowing! Below, find some skin care tips to help prep your skin leading up to any big events your schedule might hold.
TIP #1: ADD A PEEL PAD TO YOUR NIGHTTIME BEAUTY ROUTINE
Skin looking a little on the dull side these days? It's time to try exfoliating the surface of your skin with an alpha hydroxy acid (AHA) like glycolic acid. The L'Oréal Paris Revitalift Bright Reveal Brightening Daily Peel Pads are formulated with glycolic acid to help gently yet effectively resurface dull, uneven skin tone. Plus, the multi-ply textured pads physically resurface dead skin cells. Immediately, skin will look brighter, while your complexion will look more even with continued use over time. To use, gently smooth a pad over cleansed skin at night. Since AHAs can make your skin more sensitive to sunlight, be sure to use a broad-spectrum sunscreen in the morning. Try the L'Oréal Paris Revitalift Bright Reveal Brightening Day Lotion SPF 30.
TIP #2: BOOST YOUR GLOW WITH A VITAMIN C SERUM
Speaking of dull skin, you'll likely want to take every precaution to avoid it. Try adding a vitamin C serum to your routine to do just that. The L'Oréal Paris Revitalift Derm Intensives 10% Pure Vitamin C Serum effortlessly glides onto skin to immediately restore skin's radiance and reduce wrinkles. Apply it morning and evening after cleansing and before moisturizing.
TIP #3: GET YOUR MASK ON
If you don't have time to hit up the spa before your big event, don't worry! There are plenty of at-home face masks to choose from. Over time, harsh environmental factors, such as pollution and debris, can damage skin, leaving your complexion looking dull and tired. And that's the last thing you want your skin to look like if you're going to be posing for lots of pics, right? Often times, a cleanser isn't enough to solve this problem, which is where the L'Oréal Paris Pure-Clay Mask Detox & Brighten Treatment Mask comes in handy.
Formulated with three clays (kaolin, montmorillonite, and Moroccan lava) and enhanced with charcoal, it can help draw out the buildup of impurities, dirt, and pollution and reduce the look of dull skin. Apply an even layer to clean, dry skin, leave it on for 10-15 minutes, then rinse off. Use three times a week for best results.
TIP #4: EXTEND THE LOVE TO YOUR ENTIRE BODY
You may think of your skin care routine as solely pertaining to your face—but it's high time you paid attention to the rest of your body as well. If a plunging, backless, or short dress is part of your big day, you'll definitely want to make sure that your skin looks as good as it can from head to toe. Before showering, gently scrub your skin with a dry brush or use a scrub in the shower to help exfoliate dull, dead skin cells from the surface. When you hop out of the shower, apply a body lotion to damp skin to help lock in hydration.
TIP #5: FAKE A GOLDEN GLOW
There's just something about a tan that can make your skin look better than ever. Of course, you know that tanning is a total no-no—but you can get a faux glow using self-tanner. The L'Oréal Paris Sublime Bronze™ Self-Tanning Towelettes for Body are individually wrapped, so you can toss a few in your suitcase or use one on the go.
Step 1: Cleanse and exfoliate your skin.
Step 2: Smooth a towelette all over your body, unfolding as needed.
Step 3: Use sparingly around your ankles, knees, and elbows. These areas tend to be dry, meaning they can soak up more color.
Step 4: Wash your hands thoroughly when you're done.
Step 5: Let your skin dry before putting on clothes.
You can use the towelettes daily until you achieve your desired level of tan, then apply once or twice a week to help maintain the color.
TIP #6: WHEN IN DOUBT, CONCEAL
Ugh, are those dark circles you see? And is that some redness? If you wake up the day of your big event with less-than-perfect skin, don't let it get to you. Simply use a color-correcting concealer palette, like the L'Oréal Paris Infallible Total Cover Color Correcting Kit, to disguise any issues before applying the rest of your makeup.
TIP #7: DON'T SKIP AN EYE CREAM
Speaking of dark circles, you'll want to incorporate an eye cream into your daily regimen to prevent them. The L'Oréal Paris Age Perfect Rosy Tone Anti-Aging Eye Brightener for mature skin is formulated with imperial peony to reduce the look of dark circles, visibly brighten skin around the eye area, and provide an overall healthier, younger-looking complexion—sign us up!
Now, what if your big event is going to involve being photographed over and over? In that case, besides carrying out these skin care tips, you may want to check out our article on How to Apply Makeup for Photos.
{ "@context": "https://schema.org/", "@type": "WebPage", "speakable": { "@type": "SpeakableSpecification", "cssSelector": ["speakable-content"] }, "url": "https://es.lorealparisusa.com/revista-de-belleza/cuidado-piel/fundamentos-del-cuidado-de-la-piel/how-to-prep-skin-for-a-big-event" }
Descubrir más trucos y consejos
Ver todos los artículos
Shop Featured Skin Care products
Discover More
{ "@context": "http://schema.org", "@type": "BreadcrumbList", "itemListElement": [ { "@type":"ListItem", "position": 1, "item": { "@id": "/", "name": "Home" } } , { "@type":"ListItem", "position": 2, "item": { "@id": "https://es.lorealparisusa.com/revista-de-belleza", "name": "Revista de belleza" } } , { "@type":"ListItem", "position": 3, "item": { "@id": "https://es.lorealparisusa.com/revista-de-belleza/cuidado-piel", "name": "Tratamiento de la piel para todas las edades" } } , { "@type":"ListItem", "position": 4, "item": { "@id": "https://es.lorealparisusa.com/revista-de-belleza/cuidado-piel/fundamentos-del-cuidado-de-la-piel", "name": "Esenciales del cuidado de la piel" } } , { "@type":"ListItem", "position": 5, "item": { "@id": "https://es.lorealparisusa.com/revista-de-belleza/cuidado-piel/fundamentos-del-cuidado-de-la-piel/how-to-prep-skin-for-a-big-event", "name": "how-to-prep-skin-for-a-big-event" } } ] }