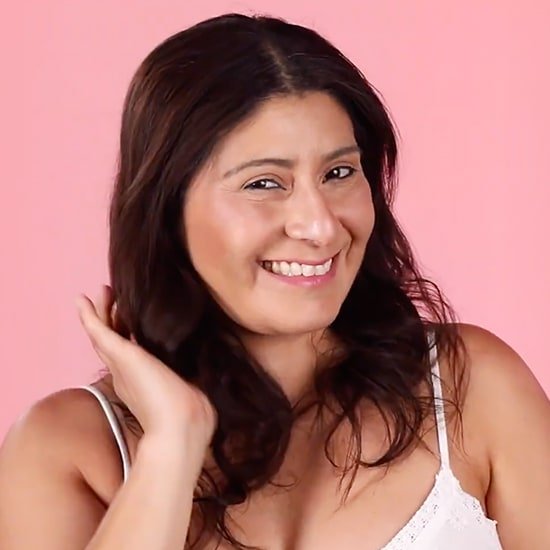 As diligent as you are about maintaining a proper hair care routine, sometimes the daily wear and tear of life (not to mention heat styling) can, unfortunately, take a toll on your strands. The result? Dry, lifeless locks. If you've ever noticed your hair starting to look or feel less than lustrous, a protein treatment for hair might be just the thing to bring it back to life. In fact, the right protein treatment can help revive damaged hair. Keep reading to learn about our best protein treatment for hair, plus how you can add it into your own hair care routine.
WHAT IS A PROTEIN TREATMENT FOR HAIR FOR?
Hair itself is made up of protein—keratin protein, to be specific. However, everyday wear and tear from heat and styling can cause these proteins to become damaged over time. When this happens, your hair starts to show signs of that damage, including split ends, dullness, rough texture, and breakage. Using a protein treatment that's formulated to replenish hair protein can, therefore, help strengthen strands and stop future hair breakage. Some protein treatments for hair are leave-in formulas, while others are meant to be rinsed out. Depending on what type of protein treatment you choose, you'll just want to adhere to the instructions on the package.
OUR BEST PROTEIN TREATMENT FOR HAIR
Now that we've hopefully piqued your interest in trying out a protein treatment for hair, allow us to introduce you to our best one: the L'Oréal Paris Elvive Total Repair 5 Protein Recharge Treatment. Formulated with almond and protein elixirs, this leave-in treatment works to increase the strength and flexibility of your strands. With continued use, it helps prevent the five major signs of hair damage: split ends, weakness, rough texture, dull tone, and dehydration. With just one use, the treatment recharges strands to provide less breakage and heat protection up to 450 degrees. That's right, it also doubles as a heat protectant!
HOW TO USE OUR BEST PROTEIN TREATMENT FOR HAIR
Ready to add our best protein treatment into your hair care regimen? Here's what to do.
STEP 1: WASH YOUR HAIR
The first step is simple: Hop in the shower and suds up your strands the same way you always do. Shampoo and condition with a system that's also formulated to help with damage. The L'Oréal Paris Elvive Total Repair 5 Repairing Shampoo and L'Oréal Paris Elvive Total Repair 5 Repairing Conditioner are actually meant to work in tandem with our protein treatment, so they're the perfect match!
STEP 2: LET YOUR STRANDS DRY OFF A BIT
Once you're done washing, dry off your hair as usual but instead of using a towel, use a soft T-shirt to soak up excess water. It's softer and won't cause as much damage to your hair.
STEP 3: APPLY THE PROTEIN TREATMENT
When your strands are damp, apply a small amount of the protein treatment, focusing mainly on the lengths and ends of your mane. Use your fingers or a fine-tooth comb to make sure that the product is evenly distributed throughout. That's it—it's as easy as that! Don't rinse it out, just leave the treatment in and let it do its thing.
STEP 4: STYLE AS USUAL
Now that your strands are heat protected and protein-fortified, you can continue with your regular hair styling routine as usual. Pick up your blow-dryer or flat iron and get to work! Just remember that as often as possible, it's good to let your strands air dry, as too much heat styling can contribute to damage and leave you right where you started.
3 MORE HAIR CARE TIPS FOR STRONG HAIR
Using a protein treatment shouldn't be the only effort you make to have strong, healthy hair—give these three tips a try, too.
TIP #1: TURN DOWN THE DIAL
As wonderful as a piping hot shower feels, it's not the best thing for your hair (or your skin, for that matter). Showering in too hot of temps can strip your hair of its natural oils, which can contribute to dryness and damage over time. Instead, shower in lukewarm water as much as possible. Trust us, your strands will thank you for it!
TIP #2: ADD IN A WEEKLY HAIR MASK
In addition to using the protein treatment regularly, there's another step you can take to further promote healthy hair: Using a hair mask. Swapping out your regular conditioner for a hair mask once or twice per week will help restore hair and keep it looking its best. Try the L'Oréal Paris Elvive Total Repair 5 Damage Erasing Balm. This specific hair mask is part of the same hair care system as our best protein treatment, so using the two products in tandem will only be more effective. All you have to do is apply it onto wet strands (after shampooing), leave it on for around three to five minutes, then rinse out just like you would wash out conditioner.
TIP #3: AIR DRY OFTEN
As we mentioned earlier, it's a good idea to limit how often you use hot tools and let your strands dry on their own whenever possible. Fortunately, with the aforementioned protein treatment, your strands are protected for those days when you do need to heat style.
Editor's note: Did you know that there's a right—and a wrong—way to air dry your hair? It's true! Here's How to Air Dry Your Hair.
Speaking of heat styling, we think it's time for a refresher on the proper way to blow-dry your hair at home. If you are going to heat style your hair, you better get the perfect blowout out of it!
{ "@context": "https://schema.org/", "@type": "WebPage", "speakable": { "@type": "SpeakableSpecification", "cssSelector": ["speakable-content"] }, "url": "https://es.lorealparisusa.com/revista-de-belleza/cuidado-capilar/cabello-danado/protein-treatment-for-hair" }
Descubrir más trucos y consejos
Ver todos los artículos
Shop Featured Hair Care products
Discover More
{ "@context": "http://schema.org", "@type": "BreadcrumbList", "itemListElement": [ { "@type":"ListItem", "position": 1, "item": { "@id": "/", "name": "Home" } } , { "@type":"ListItem", "position": 2, "item": { "@id": "https://es.lorealparisusa.com/revista-de-belleza", "name": "Revista de belleza" } } , { "@type":"ListItem", "position": 3, "item": { "@id": "https://es.lorealparisusa.com/revista-de-belleza/cuidado-capilar", "name": "Todo sobre el cabello sano" } } , { "@type":"ListItem", "position": 4, "item": { "@id": "https://es.lorealparisusa.com/revista-de-belleza/cuidado-capilar/cabello-danado", "name": "Cuidado del cabello dañado" } } , { "@type":"ListItem", "position": 5, "item": { "@id": "https://es.lorealparisusa.com/revista-de-belleza/cuidado-capilar/cabello-danado/protein-treatment-for-hair", "name": "protein-treatment-for-hair" } } ] }